Let's Get #teamtrees to 20 Million! 5 Tree-Themed Bets You Can Place

#teamtrees is right on track to reach its goal of planting 20 million trees by 2020. With nearly $18 million pledged as of Monday afternoon on December 9th, there's still some time for you to do your part. YouTubers MrBeast and Mark Rober created the fundraising challenge, and the Arbor Day Foundation will plant one tree for every dollar that gets donated.
I thought of a fun and playful way that you can get involved with Team Trees.
Along with the help of some colleagues, I came up with 5 tree-themed bets that you can cash in on before the December 31st deadline arrives. Whatever winnings you walk away with can then be used as your formal donation to #teamtrees.
Anytime I can have a good time while helping out a great cause, I'm game! So let's get into these tree-themed bets for Team Trees.
How Many Matches Will Tiger WOODS Play at the Presidents Cup?
Tiger might be the greatest golfer who ever walked the face of the Earth, but even Mr. Woods has found himself navigating his ball between the trees on various occasions. With Tiger serving as the playing captain this week in Melbourne, there are several Tiger Woods Presidents Cup props available.
One of the wagers I've already locked in is Tiger playing more than 2.5 matches, and thankfully, I locked it in before the odds ballooned.
You won't be able to track down the -205 price tag that was installed before Thanksgiving, but there's still plenty of value associated with the current number. I'm not here to say that Tiger is going to send himself out in every session, but I also can't imagine a scenario where he sits an entire day.
Already locked into Sunday's singles, Tiger just has to play two more matches in order for the over to pay off. Considering I predict Woods will play four matches, I booked this bet with a fair amount of confidence. This would be a great way to try to earn some extra money to donate to Team Trees.
A successful $10 bet at these odds would give you a total of $13.33 for Team Trees.
Will the BUCKEYES Prevail in the CFP Semifinal?
We all know about the success that the Ohio State football program has achieved thus far in 2019, but do you know what the word "Buckeye" means?
A buckeye is actually a species of trees and shrubs. In this case, the Ohio Buckeye is a tree that is found all over the Midwest and is the foundation of the Ohio State mascot, Brutus.
In terms of getting your hands on a Buckeyes bet, check out the line for December 28th's Fiesta Bowl first.
As remarkably as Ohio State has played all season long, I think their glory ride will come to a screeching halt in Glendale. Despite playing a "weaker schedule," I've said all along that Clemson is the best team in the country. There's no way I'm backing off that claim now that they're playing their best football of the year.
As tremendously stout as the Buckeyes defense has been, the Tigers D is even better. College football experts can say what they want about Justin Fields and the Ohio State offense, but when push comes to shove, Clemson has even more firepower on that side of the ball.
Dabo Swinney and Trevor Lawrence appear to be on a mission to repeat as National champs, and I wouldn't be surprised if they cruised past the Buckeyes on their way to the Championship game.
A successful $10 bet at these odds would give you a total of $19.09 for Team Trees.
Can OAKland Handle Business vs. Jacksonville on Sunday?
It just so happens that Sunday afternoon's tilt between the Raiders and the Jaguars will be the last NFL game ever played in Oakland. The Raiders are on the road in Weeks 16 and 17, and they're slated to move their franchise to Las Vegas in 2020.
We might as well have some fun with the "OAKland" name, being that it's the last time the Raiders will play a game in East Bay. But you still have time to profit off this tree-themed bet for Team Trees.
It's true that the wheels have fallen off of Jon Gruden's bus, and at this point, it would take a miracle for Oakland to make the playoffs. With that being said, Gruden knows what the final game in the Oakland-Alameda County Coliseum means to Raider Nation.
Wanting to leave the fanbase with a good taste in their mouths, walking off the field without a victory on Sunday won't be an option.
What helps the Raiders' cause is that Oakland's opponent comes in absolutely reeling. Not only have the Jags lost five straight, but they've been blown out by 17 or more in each of their last five losses. Throw in the fact that the Raiders must win in order to keep their postseason chances alive, and backing Oakland on the moneyline seems to be a "green-light" special.
A successful $10 bet at these odds would give you a total of $13.92 for Team Trees.
Back the Toronto MAPLE LEAFS on Tuesday
Maple trees can be found all over the world. Their leaves change color throughout the year, although Toronto's Maple Leafs are always decked out in blue. That is, of course, if you're referring to the NHL team that's coached by Sheldon Keefe and captained by John Tavares.
They're facing the Canucks in Vancouver on Tuesday night, and I think there is some betting value attached, which you could use toward accumulating more betting profit for your #teamtrees donation.
Led by Auston Matthews (5th in the NHL in goals), Toronto comes off a dominating road win at St. Louis. The Canucks have won three of their last four games, so backing them at home laying just -101 is going to attract plenty of bettors.
Nevertheless, Toronto gets off more shots per game and spends less time in the penalty box. Vancouver has relied quite heavily on scoring power-play goals, so the fact that Toronto ranks among the bottom of the NHL in penalty minutes/game tells me that the Maple Leafs should have the edge.
A successful $10 bet at these odds would give you a total of $19.07 for Team Trees.
Nottingham FOREST vs. Middlesbrough – Bet the Under
This one is pretty self-explanatory, as targeting the Nottingham Forest game most definitely qualifies as a "tree-related" bet.
At the start of the season, it looked like Nottingham Forest might be fighting for a direct promotion to the English Premier League. However, the inconsistent form of the team in the past several games and the excellent runs of West Brom and Leeds make it seem close to impossible right now.
Nottingham Forest to Win
-119
Middlesbrough to Win
+300
Nottingham Forest (-0.5)
-119
Middlesbrough (+0.5)
-101
Forest's main problem is the lack of goals. The side has the lowest number scored from the top 10 in the English Championship and relies mostly on its hard defense to win points.
That should be a solid base for the match against Middlesbrough. The visitors have goalscoring problems on their own, as they are the worst team in the league in this regard. The issue is especially troubling away from home, as Middlesbrough often doesn't find the net.
I expect to see a win from Nottingham Forest here, and the price of -119 is not bad. However, the -120 for the under 2.5 is better, giving you a little more profit for #teamtrees. Neither side is good at scoring, so it could be a rather boring game with limited chances.
A successful $10 bet at these odds would give you a total of $18.33 for Team Trees.
Going Away
With five "tree-themed" bets that can be cashed in before the end of the year, you now have that incentive you were looking for to proceed with a donation.
#teamtrees needs your help to reach 20 million planted trees, so why not let sports betting be your avenue to immerse yourself in the movement?
And if you're looking for the safest places to make your Team Trees bets, check out our list of the most trustworthy sports betting sites.
September
Casino of the Month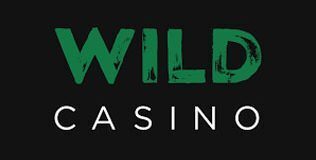 Welcome Bonus
250% up to $5,000