Hide Bonus Offers
| | | | | |
| --- | --- | --- | --- | --- |
| #1 | Bovada Sports | 50% Up To $250 | Visit Site | Bovada Sports |
| #2 | BetUS | 125% Up To $2,500 | Visit Site | BetUS |
| #3 | MyBookie | 100% Up To $1,000 | Visit Site | MyBookie |
| #4 | Everygame | 100% Up To $500 | Visit Site | Everygame |
| #5 | BetOnline Sports | 60% Up To $1,000 | Visit Site | BetOnline Sports |
League of Legends Championship Korea Preview for July 26th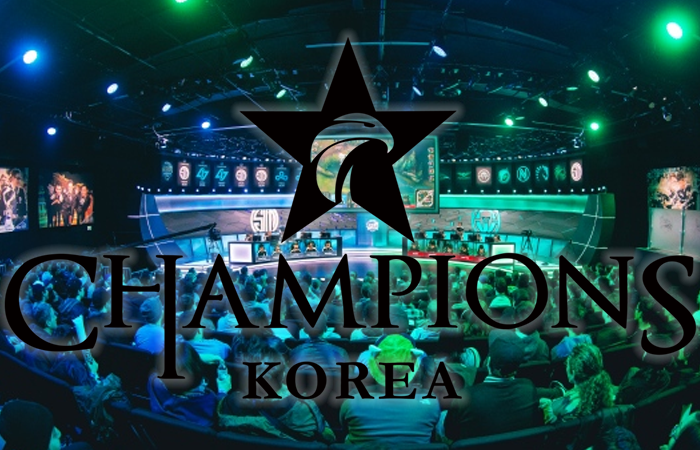 Today we have two games from the LCK. Without further ado, let's get to work.
In the first match, we have the reigning world champions SKT against the last placed team in the LCK – Ever8 Winners. After that, we'll look into the game between the MVP and BBQ Olivers. Both teams are trying to escape the relegation zone, and this game plays a huge role in that. I believe both games will be fun so let's jump to analysis.
SKT vs. Ever8 Winners
Lately, SKT is down on their luck, and they are looking for a way to get back into the game. There is no better way than beating the lasted placed team. So far they lost five games in a row, and people are starting to wonder what's going on. Why are they playing so poorly? My guess is a little bit of everything. They had a long season; they were traveling a lot; they were unbeatable, so maybe they didn't train as hard, etc. It's hard to say, but one thing is for sure, they made a mess. Before their losing streak, everything was pretty much well known. They were first, KT Rolsters was second, Samsung was third, and the rest of the league was fighting over crumbs. Since their form took a nose dive, everything has changed. Now Samsung, KT Rolsters, and Longzhu are competing for the crown and SKT is in the middle of nowhere.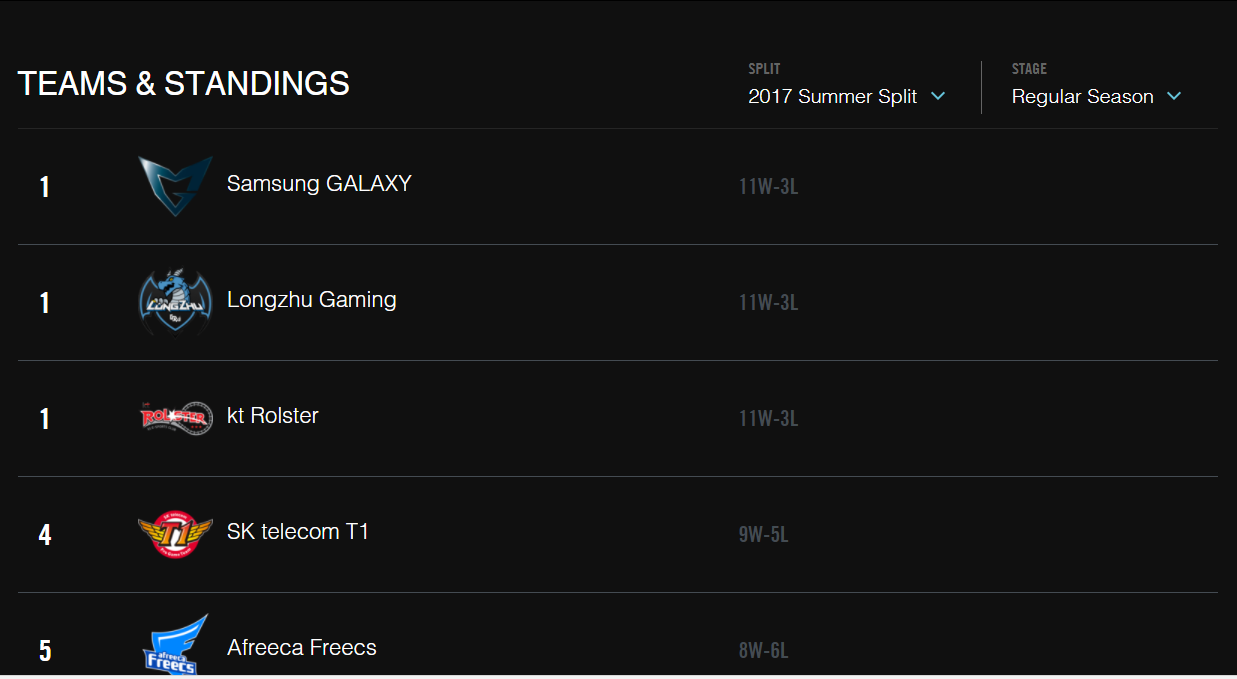 Beating Ever8 Winners is not important just for the sake of rankings. Winning against Ever8 means that enough is enough. It's time to get back into the saddle and take what rightfully theirs. Maybe they won't be the first seed, but they still have a shot at the title. The only difference is that it's going to take a bit longer.

Past Performance:
Last time this teams played it was as one sided as it could be. In the first game, SKT went with the slow approach. They had every single objective, but they didn't go in for the kill. They were just slowly pressuring Ever8 into the one last stand. The game was 40 minutes long and far from exciting. SKT had five dragons, baron, and every single outer turret before they decided to finish the game.
Game two was a bit more exciting. SKT decided to be aggressive and finish the game as soon as possible. The game was just 22 minutes long, and Ever8 didn't stand a chance. You could see it in their eyes that they didn't expect to win today.
I think we are going to see the exact the same thing. SKT won't risk in game one. They will be extra careful just to make sure that they win the game. In game two they will go wild and probably crush Ever8 in less than 30 minutes.

Players to Watch:
Every time SKT loses fingers are pointed at Faker. He is the player with the most experience on the SKT, and every time SKT losses you can see him apologizing for losing yet another game. I think he is tired apologizing and that he will show no mercy for the Ever8.
Our Prediction: -1.5/SKT@1.61 (bet365)
There is just no doubt who is going to win the game. SKT can't afford another loss and they won't. I don't see how can Ever8 win this game.
MVP vs. BBQ Olivers
Unlike the game between the SKT and Ever8 Winners, this game is going to be pretty close. Both MVP and BBQ Oliver are trying to escape the danger zone. At the moment, Ever8 Winners are last (and they'll almost certainly stay there) but the second to last place is still open. They both have three wins and eleven losses. ROX Tigers managed to win a couple of games, and now they are comfortably sitting at the seventh place far away from any danger.
BBQ Olivers lost the last three games. I don't think they are bad; I just think they are bad at some segments of the game. For instance, they get desperate from time to time. They usually play defensive and then all of sudden they'll run into the enemies jungle and try to pick off an enemy or two. The problem is that they rarely succeed 100%. In most cases, they go in way too deep and get killed by reinforcements. They should get in, try to get a kill, and get out.
The second thing I noticed is that even though the game goes as they want to, they still lose. Simply put, BBQ Olivers lack imagination. If they had just one above average player, they would place a lot higher.
Their defense is good, but they need one player to protect while he's doing the damage. Your defense could be perfect, but you need at least one player with an ability to do the necessary damage to win.
On the other side of the rift, we have MVP. Everything I said about BBQ Olivers can also be said about the MVP. They just lack one good player, and that makes all the difference in the world.
The reason why BBQ Olivers and MVP do not have a high caliber player is mostly due to the smaller budget. Teams like SKT started to compete in Starcraft 1 back in 2003, and they are funded by SK Telecom – the largest Korean telecommunications operator. Also, they were part of KESPA (Korean eSports organization) that held a monopoly in the Korean e-sports. Korea had quite a few leagues, but only leagues organized by KESPA had professional players. Later on, MVP joined the pro league, but it was already too late. Teams like SKT or KT had way more money than them. Also, the rise of Chinese e-sports didn't help.
When it comes to money, they are simply outgunned. Teams like MVP need to rely on their academy talents and hope that other (richer) teams don't notice them when they get good.

Past Performance:
Four months ago, BBQ and MVP played best-of-three and MVP won with a 2-0. The game itself wasn't much. Both teams played straight forward. No mind games, nobody took any risks, simply nothing out of the ordinary. However, MVP was better at it and that's about it.
Our Prediction: MVP@1.57 (bet365)
I think MVP is just slightly better than their opponents. Both teams are pretty uncreative, so I don't expect BBQ Olivers to come up with something new.