League of Legends All-Star Event Day Two Predictions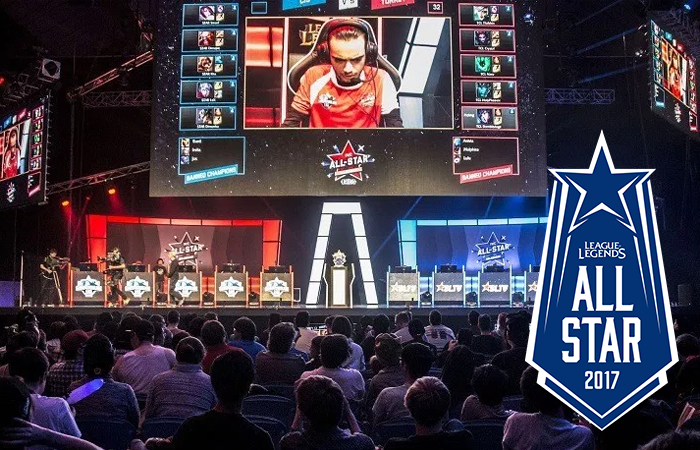 That's right summoners, I have respawned once again to give my day two predictions in this year's League of Legends All-Star event. Day number one was full of insane action and nail-biting drama so I expect that day two should be no different.
Before I dive into my predictions for the second day of riveting all-star action, it is important to take a look at all of the matchups on the schedule. Below is the list of the six games taking place on Day Two:
Game 1 @ 3:15 PM PT: European All-Stars vs Turkey All-Stars
Game 2 @ 4:15 PM PT: Southeast Asia All-Stars vs North American All-Stars
Game 3 @ 5:15 PM PT: LMS All-Stars vs European All-Stars
Game 4 @ 6:15 PM PT: Southeast Asia All-Stars vs Brazil All-Stars
Game 5 @ 7:15 PM PT: Turkey All-Stars vs Korea All-Stars
Game 6 @ 8:15 PM PT: Brazil All-Stars vs China All-Stars
There are a ton of lop-sided matchups on this slate of games, but since they are in a best-of-one format for this round, things can get wilder than usual. The only game that has even remotely close odds is the European All-Stars vs the LMS All-Stars which stands at -120 odds for both sides.
Perhaps the most shocking line of the day is that the Korean All-Stars are -1100 favorites against the Turkey All-Stars. I do not recommend betting this line since the payout just is not worth it in this high variance best-of-one format.
To find out which bets I DO recommend jumping on, check out the following sections for a breakdown of the odds and why I consider them to be profitable moves.
European All-Stars (EU LCS) vs Turkey All-Stars
European All-Stars Odds of Winning: -375
Turkey All-Stars Odds of Winning: +230
I know that I've already picked EU LCS to lose in round one, but this time I have a lot more confidence in them. This is probably because they are not facing the best team in the tournament this time around.
Turkey is coming off a great performance in World Championships where they put up a strong fight against the juggernaut Korean team known as SKT T1. However, Thaldrin had the third most deaths in the World Championships this year and it is going to be tough for a team with any weak links to compete with the European All-Stars. This European dream team is one of the most talented squads in this entire tournament and they are anchored by their all-star ADC named Rekkles.
It's going to be tough for Turkey to overcome the star-studded European team, which is why I feel confident that betting them at -375 is a solid play to make.
North American All-Stars (NA LCS) vs Southeast Asia All-Stars (GPL) Prediction
North American All-Stars Odds of Winning: -210
Southeast Asia All-Stars Odds of Winning: +140
My clear pick for the winner of this match is the North American All-Stars. I know this looks like I am just being a fanboy for NA LCS since I picked them to win their match against China All-Stars on day one. However, there is more to my reasoning than just being a fan of this team and this can easily be seen by looking at who they are facing.
Southeast Asia All-Stars is a fringe team that is fielding four players that were not even supposed to be in this all-star event. They only got a pass to get in because the Vietnamese players on the team were having issues with getting a Visa to come to the USA.
Due to these last-minute changes, this team has not had much time to practice together and they don't even speak the same languages. They will be praying for a great performance from their star Jungler known as Levi, who is the sole person from the original all-star team to actually achieve entry into the United States.
I would be shocked if the Southeast Asia All-Stars win a game at all, let alone makes it to the Semi-Final rounds. Getting North American All-Stars at -210 is a huge bargain in my opinion and it is by far my favorite bet on the entire schedule.
1v1 Bet Prediction for Day Two
Rekkles vs Zeitnot
Rekkles Odds of Winning: -240
Zeitnot Odds of Winning: +160
Just because the 1v1 matches come after the Main Event doesn't mean they are any less fun to bet on. Two of the matches on day two are first round matches and the rest are Quarterfinals matches. This means that all matches on day two will be in the best-of-one format, just like it was on day one.
The match that I recommend betting on is the first-round matchup of Rekkles vs Zeitnot. I believe that Rekkles is a force to be "rekkoned" with since he is one of the best ADCs in the world and a major piece of the European dream team. He is normally the captain of the famous team "Fnatic" and he is coming off an extremely strong performance at world championships.
I don't believe that Zeitnot has a chance against Rekkles and taking advantage of this at -240 odds is a great opportunity.