Hide Bonus Offers
| | | | | |
| --- | --- | --- | --- | --- |
| #1 | Bovada Sports | 50% Up To $250 | Visit Site | Bovada Sports |
| #2 | BetUS | 125% Up To $2,500 | Visit Site | BetUS |
| #3 | MyBookie | 100% Up To $1,000 | Visit Site | MyBookie |
| #4 | Everygame | 100% Up To $500 | Visit Site | Everygame |
| #5 | BetOnline Sports | 60% Up To $1,000 | Visit Site | BetOnline Sports |
Latest Superbowl 53 Odds – Is This Already the Year of the Rams?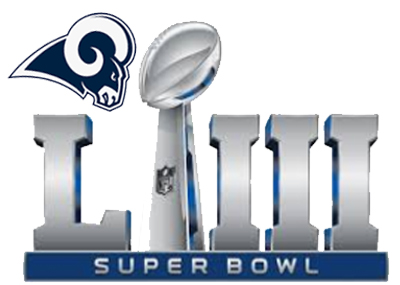 A year ago, the Los Angeles Rams took the league by storm. Rookie head coach Sean McVay introduced a brand-new system to LA and worked wonders with a team Jeff Fisher struggled to even keep competitive.
McVay's arrival opened things up for Jared Goff's growth and appropriately featured the team's top talent, running back Todd Gurley. With a talented defense allowed to breathe a little more, the Rams formed a balanced and explosive attack that finished 11-5 and stole first place in the NFC West.
That didn't lead to any playoff success, but the Rams regrouped and entered 2018 better than ever.
LA traded for Brandin Cooks and also made big moves to enhance an already-loaded defense. Suffice it to say, they were already stacked, and they only got better with strong offseason moves.
Everyone expected the Rams to again claim the NFC West, and they seem well on their way to doing that, but with a dominant 5-0 start where they've topped 30+ points in every single game, the Rams now look like the team to beat in the NFL.
UPDATE: The Rams made it to Super Bowl 53 and face the New England Patriots on Sunday, February 3. The +300 odds for them to win the Vince Lombardi Trophy are long gone, but there's still some value to be had in backing them if you think they can beat the Pats in the big game.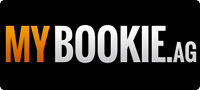 BET ON THE RAMS TO BEAT THE PATS AT MYBOOKIE.AG
Current Super Bowl 53 Odds
The Rams aren't the only undefeated team as things stand, but they've arguably looked better than anyone – and that includes the Kansas City Chiefs.
A superior rushing attack, a more talented defense, and fantastic play-calling put them in a league of their own. That's one reason why nobody is balking at their fast rise up the ranks as far as Super Bowl 53 odds go.
SportsBetting.ag and just about every site offering Super Bowl betting you'll come across has them as the top option, and it's not really something anyone can argue against at the moment.
Here's a full list of the latest 2019 Super Bowl odds to get an idea of exactly where everyone stands.
Jacksonville Jaguars
(+1800)
Los Angeles Chargers
+2000
Tampa Bay Buccaneers
+15000
San Francisco 49ers
+50000
It's pretty clear that the NFL is top-heavy these days. Several would-be title threats are off to slow starts, which either means it may take a while before they show themselves as legit contenders or they have already shown their true colors.
As daunting as the top teams appear to be, completely writing off a slew of viable bets five weeks deep might be a mistake. It's also fun to take flier bets when valid wagering options offer upside in a specific bet.
But it's awfully tough to stray from the Rams, Patriots, Chiefs, and Saints.
There are a number of teams that have compelling cases, though, whether it be due to their defensive ability, offensive upside, or history in the playoffs. Due to that, flier bets on the Packers, Jaguars, Steelers, Vikings, Ravens, Panthers, and Eagles aren't a terrible idea.
Viable sleepers like the Bengals and Bears deserve a mild look, too.
All roads lead back to the top four teams, however. The key for me is trying to gauge if any of the other three have the goods to take down the Rams.
Are the Rams Super Bowl 53 Locks?
Could someone else step up and take out the top two teams in either conference? Sure, but we are over a quarter of the way through the 2018 NFL season, and it's starting to look like these are really the best teams the NFL has to offer.
Right now, I'd rank the Pats fourth. They were the preseason Super Bowl favorites after losing the title game last year, and if Josh Gordon proves to be a huge addition (the jury is still out), they're potentially going to return amazing value at their +700 price.
Everyone might find out as early as this week if they have the goods to stop the Chiefs, but thus far, that's been a resounding "no" for every other test Patrick Mahomes and company has faced. In fact, Kansas City's defense even looked good in week five, possibly flipping the "Chiefs can't defend" narrative on its side.
If the Chiefs go into Massachusetts and beat the Patriots to get to 6-0, I would have to say they're without a doubt the team to beat in the AFC. That would also make them very interesting Super Bowl bets.
I actually really like the NFC this year. There are a handful of middling teams like the Panthers, Vikings, and Packers that could still end up being dangerous, while Chicago is a nasty sleeper at +2500.
Any of those teams would have to get through either the Saints and/or the Rams to get to Super Bowl 53, and that just doesn't seem logical to me.
New Orleans looks like a very fun bet in terms of value right now. Drew Brees is ablaze, Mark Ingram is back, and the Saints have looked way better on the defensive side of the football over the past two weeks.
With Ingram balancing out this offense more and the Saints feeling confident after a nice 4-1 start, New Orleans is a sneaky 1B to LA's 1A.
If you want reliable value this year, the Saints are your ticket to a major payday. That's if they're successful, of course.
Ultimately, I don't think anyone is going to derail the Rams.
They're just way too dynamic offensively. From top to bottom, they have a punishing rushing attack, a passing attack that can chip away or kill you over the top, and a loaded defense that can dominate every facet of the game when they're dialed in.
Summary
For me, this is all about the Rams only dropping in price from here. There are a lot of measuring sticks for them the rest of the way (specifically a week 11 showdown with the Chiefs in Mexico City), but they just look so unstoppable.
There are prop bets asking if the Rams or Chiefs can go 16-0 this year. My gut instinct is that that's just a really difficult thing to do, but nobody is more balanced or better coached right now than the Rams. If anyone in recent memory could actually do it, it might be them.
The Rams aren't likely to get sidetracked or hit many bumps along the way, and at +300, this price is as good as it's going to get for what is quickly looking like the likely NFL champion. I'd buy into the Rams now before it's too late.
If you need a pivot or want more value, go Saints or Patriots. Chicago is as deep as I'll go in the sleeper realm, and they remain a very intriguing wager.