Latest Online Slot Releases in 2020 – Late April Edition
The new online slot releases that are rolling out at the end of April are as diverse as ever. Doesn't it seem like each new game is an attempt to do something bigger and better than before?
I've got the inside scoop on four of the standouts. I've selected this quartet because it covers all of the bases. If you like more traditional slot play, then you've got Spinosaurus by Booming Games, as well as Back to Venus. The latter is by Betsoft, so it's a newbie for Americans as well.
I'm also introducing you to a 4,096-ways-to-win game with unique animal characters called Pink Elephants 2. Forget about paylines, as all you need to do is look for matches and then be mesmerized by symbol transformations in the bonus rounds.
Rounding out the collection is my favorite of the group. It's called Neon Rush, and it's only a ten-payline game, but it's filled with slot action. Splitz symbols can divide up to five times each, making 15-symbol combinations not only a possibility but one of your goals in the game. The ultimate achievement, though, is to watch the splitz action turn into the Ultra Jackpot that's worth X25,000!
Have I piqued your interest? Then read on, and hurry to a top online casino!
Spinosaurus
The first game on the list entered the online casino scene on April 23rd. It's a 20-line slot by Booming Games called Spinosaurus.
You'll catch a bit of the Jurassic Park vibe to this particular game. Just take a peek at the graphic in the casino menu, and it'll look quick familiar. Symbols are dinosaurs, eggs, and casts of footprints with a few volcano scatters to blast you into the bonus round.
Feature Activation
While Spinosaurus has integrated features, it's their implementation that makes the slot unique. For example, three volcanoes are scatter symbols, but if only one or two appear, they're wild. Pterodactyls fly across the board when you least expect it, leaving behind up to 15 wild symbols. There's also a symbol upgrade feature that takes lower-value symbols and elevates their status.
You can spin(osaurus) for as little as 0.20 or as much as 200.00. Regardless of your chosen stakes, you'll be in contention for top payouts worth X2,500 and X1,000 on a single payline.
Neon Rush
I'm excited to share this one, as Neon Rush is different than most slots.
Yggdrasil's latest release has a futuristic premise and unusual gameplay that reels you right in and entices you to keep playing.
Spin for 15-of-a-Kind
When I read that it was only a ten-payline game, I wasn't quite so thrilled. But after playing just a few games, it didn't matter much as every spin was exciting. You may only have ten paylines of possibilities, but each could hold up to 15-of-a-kind.
How is that possible? Well, it's not a 15-reel game. However, it does have a feature called Splitz that can take one symbol and chop it up to display up to five symbols in one spot.
Six Jackpots
So, Splitz is number one on my list of reasons to like Neon Rush, but there's more. The next, which should probably be the first, is the six jackpots that you could win in any game, not just bonus play. The lowest prize is X5, based on your total wager. But wait until you look to the other end, with the Ultra Jackpot, as it's worth a whopping X25,000!
But as the infomercials are famous for saying, that's not all, as the higher-value 15-of-a-kinds pay 5,000 times your per-line bet. So, you've got quite a bit of cash potential in this particular game, and it's a lot of fun to play.
One Symbol Can Become Five
Splitz symbols look like dollar signs. When they show up, they can reveal anywhere from one to five of the same icon. They're also the only way to get some wild symbols on the board, and the wilds tend to come out frequently. Jackpot images can also reveal themselves during the "splitz" process. Five jackpot symbols get you the corresponding prize.
Neon Rush isn't the game for you if you prefer traditional slot gaming. But if you're looking for something new and exciting, then I highly recommend this one!
Back to Venus
First, there was "It Came From Venus!", and now Betsoft is taking you on another journey in its April release titled "Back to Venus."
Back to Venus is a welcome addition to betting sites, as it's a new slot that Americans can play as well. Betsoft, Rival, and RealTime Gaming are the big three for US players, and they don't roll out new products as often as some of the other developers in the industry.
The slot could just as easily be called Little Shop of Horrors, as it'll remind you of Audrey, the man-eating plant. Audrey didn't pay anyone for her efforts, though. Back to Venus is another relatively low-payline slot. You can cover 20 lines with as little as 0.20 or as much as 21.00.
Second Chances
There are quite a few surprises in store when you play this particular game. Two "second-chance" features turn losing spins into guaranteed winners. You'll see wild asteroids hurled onto the screen, and then they'll stick around for two re-spins. Other symbols can be replaced and will stay put until you finally get at least one prize payout from their efforts.
A high-value symbol pays X3,000 based on your per-line bet. However, one of two bonus rounds includes wild multipliers, so more significant rewards are possible.
Unlike Neon Rush, Back to Venus is more of your typical slot game. But the random and second-chance features will keep you on your toes.
Pink Elephants 2
Thunderkick's end-of-April release is kind of a strange bird, or should I say elephant? The reels are spinning with an odd collection of animal characters, and the musical accompaniment is just as bizarre.
More Than 4,000 Ways to Win
But I wanted to include Pink Elephants 2 in my list of best new slot releases because it veers off from the 10 or 20 payline games. Actually, it's quite a bit different, as the number of winning ways in this particular 6 x 4 slot shoots up to 4,096!
You're looking for identical symbols starting on the left side of the screen and working their way toward the right. As long as there's a match on adjacent reels, then you'll get paid. With thousands of ways to win, one payout isn't going to be a game-changer. The top six-of-a-kind is only worth ten times your stake. But multiply that by hundreds or even thousands, and now you're looking much better.
Free Spins With Symbol Transformations
There's a top winning potential of 10,000 times your bet, but the prizes don't stand alone.
You can start a bonus round with up to 19 free spins. Re-triggers are possible as you're playing them, and the bonus also unveils a symbol transformation system. Fill the bonus meters with four elephant orbs at a time, and one of the symbols will increase in value.
Pink Elephants 2 offers a wide range of betting, starting at 0.10 and increasing to 100.00. All of the winning combinations are multiplied by the total wager.
The elephants and friends are some offbeat characters, but I think you'll enjoy the gameplay.
Conclusion
The new kids on the slot block each provide excellent entertainment value. They're all quite different but a lot of fun to play.
If you're a player from the United States, then you're fortunate to have Back to Venus available to you. New slot games aren't as standard for American-facing casinos, so the new Betsoft release may be just the thing to shake things up in the virtual banks.
I think that all four are great new options. But if you're looking for something else, we've got you covered with plenty of slot reviews and online casino recommendations such as the following.
Check back soon, though, as I'm keeping an eye out for the next batch of new releases.
AUGUST
Casino of the Month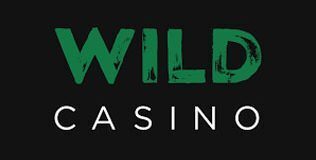 Welcome Bonus
250% up to $5,000
Read Review
Visit Site