Latest Odds for Super Bowl 56 – October Update with Most Likely Matchups

The NFL season is at its halfway point, so it is time to take a look at which teams are emerging as Super Bowl favorites.
We started the season with the Kansas City Chiefs as the favorite to win their 2nd Super Bowl in three seasons. They have gotten off to a rough start to this season, which has caused a ripple in the odds.
There is a new favorite, as well as other teams who have surpassed the Chiefs as well. Let's break down the new odds leaderboard, with odds courtesy of BetUS.
Super Bowl 56 Odds Leaderboard
1. Tampa Bay Buccaneers (+450)
2. Buffalo Bills (+600)
3. Arizona Cardinals (+800)
4. Dallas Cowboys (+900)
5. Los Angeles Rams (+900)
6. Green Bay Packers (+1000)
7. Baltimore Ravens (+1200)
8. Kansas City Chiefs (+1200)
9. Tennessee Titans (+1600)
10. Cleveland Browns (+2000)
11. Los Angeles Chargers (+2000)
12. Cincinnati Bengals (+2800)
13. New Orleans Saints (+4000)
14. Las Vegas Raiders (+4000)
15. New England Patriots (+5000)
16. Indianapolis Colts (+6000)
17. San Francisco 49ers (+6600)
18. Minnesota Vikings (+6600)
19. Pittsburgh Steelers (+8000)
20. Seattle Seahawks (+12500)
21. Philadelphia Eagles (+15000)
22. Denver Broncos (+15000)
23. Atlanta Falcons (+15000)
24. Chicago Bears (+20000)
25. Carolina Panthers (+20000)
26. Washington Football Team (+25000)
27. New York Giants (+50000)
28. Miami Dolphins (+50000)
29. Jacksonville Jaguars (+200000)
30.New York Jets (+200000)
31. Houston Texans (+300000)
32. Detroit Lions (+300000)
Not only have the Chiefs fallen out of the top spot on the Super Bowl 56 odds list, but they have also fallen all the way to 7th (tied with Baltimore).
Typically, after a season in any sport, the team who won the championship is favored to win the next season as well. This year was not the case, as the Chiefs lost to the Buccaneers in Super Bowl 55, but the Bucs came into this season as 2nd on the list.
They have now taken over the first spot and rightfully so, this team has talent across the board and Tom Brady at the helm.
Not far behind them are the Bills and the Cardinals. The Cardinals remain undefeated heading into their big matchup with the Green Bay Packers (+1200) on Thursday Night Football, which will be another tough challenge to keep their undefeated streak alive.
The Cardinals have taken another step in their offense, while their defense looks to be very underrated as well.
The Bills are another team with talent everywhere and are built to win. Josh Allen is leading them to a 4-2 record, which could have been 5-1 if it weren't for a botched QB sneak against the Titans.
Their defense is firing at all cylinders, and they are looking to be the top dog in the AFC, overtaking the Chiefs.
Best Value Bets to Win Super Bowl 56
Season long bets typically always have very profitable odds, but you don't always want to place a large bet when the outcome isn't for an entire season.
There is still a ton of time left and we are approaching the trade deadline, which could shake up the list yet again.
For the time being, here are some teams that aren't in the top 5 right now and could be solid bets to win Super Bowl 56.
Green Bay Packers (+1000)
The Packers are a very solid team coming out of the NFC. They should easily win the NFC North and could make a push for the number one seed, making the NFC bracket to come through Green Bay.
The Packers are going to want to go all out with their last season of Aaron Rodgers, so they would be smart to make some impactful moves at the trade deadline.
They have a high-powered offense, so it is going to come down to how well their defense performs in the playoffs.
Jaire Alexander and Za'Darius Smith could be making their returns later in the season, which would be huge for their defense.
Baltimore Ravens (+1200)
The Ravens suffered critical injuries to begin their 2021 season, yet they still managed to achieve a 5-2 record through 7 weeks and into their bye.
Lamar Jackson has been playing to an MVP level and leading their top 10 offense in the league.
Their defense has been very up and down, but if they play their best in the playoffs, they could be a solid bet to win the Super Bowl.
Kansas City Chiefs (+1200)
Are you still a believer in the Chiefs? Because if so, this is the absolute perfect time to bet on them.
Their defense has been atrocious and needs to improve drastically for this to be possible, but their offense is still top tier.
They have struggled in the first couple weeks, but if they figure out their issues, they could return to their "best in the league" level of play.
Sleepers to Win Super Bowl 56
It is very hard for a lower-level team to win the playoffs, because like other major sports, the NFL has taken the super team path.
There are a good handful of super teams that could very well win the Super Bowl, but upsets are still possible. If a certain team gets hot at the right time, they could sneak their way into a Super Bowl 56 victory.
Here are some longshots that have a slight chance to win the Super Bowl.
Tennessee Titans (+1600)
After a rough start to their season, the Titans are starting to look like the team they were supposed to be this season. Derrick Henry is continuing his dominance across the league and is a legitimate MVP candidate.
This team can be very hard to stop offensively, making their defense their weakness. Their defense played very well against the Chiefs in Week 7, but they have been very up and down this year.
Here is how they rank defensively.
Pass Defense (22nd)
Run Defense (22nd)
23.4 Points Allowed Per Game (17th)
34.7 Net Yards Per Drive (20th)
If their defense can improve throughout, either within or via trade, they could be a dangerous team.
Los Angeles Chargers (+2000)
Justin Herbert is in his second season and can take another leap in his performance. Their offense isn't the only good part about their team, they rank top 10 in pass defense.
They really need to improve in the run defense category, where they rank 2nd worst in the league.
If they can acquire some run stuffers at the deadline, they can have an outside chance to win the Super Bowl with very profitable odds.
New England Patriots (+5000)
Now I may be a year or two too early with this, but the Patriots are looking pretty good right now. They have very long odds to win, but that is with good reason.
Mac Jones is still just a rookie, but he is more than capable of orchestrating the New England offense. Bill Belichick is still a defensive mastermind and can keep his team in any game.
If Mac Jones starts to get a real feel for this offense, maybe they can upset some other teams and make them feel less bad about themselves for letting Tom Brady go.
Betting on Super Bowl 56
Like I said earlier, placing a bet with several months to go can seem very risky and not worthwhile. But if you make the correct pick, you could find yourself very happy when the Super Bowl comes around.
Anything can happen throughout the season. Any big-time impactful player can go down with a season ending injury and cause another ripple in this season.
There could also be straight upsets if teams cannot capitalize on favorable matchups.
If your favorite team is on this list, I would consider placing a bet on them at this point in the season. They all have either a strong chance, or a slight chance to win and anything is possible.
It is not like Mike Tomlin's statement in regard to the USC job, where he said "never say never, but never."
If you are more of a halftime show watcher, check out our Super Bowl Halftime show betting guide as well!
September
Casino of the Month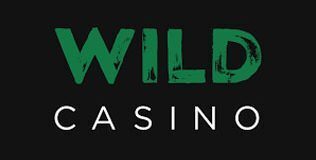 Welcome Bonus
250% up to $5,000