Latest Odds and Betting Analysis for the 2018 Emmy Awards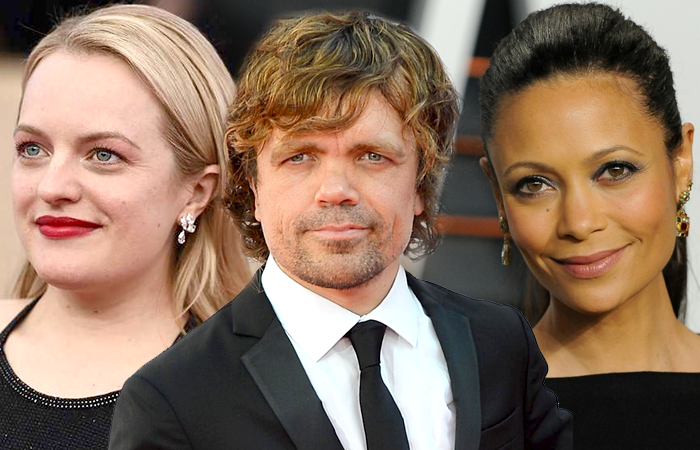 In about two weeks, Hollywood will finally find out who gets the highest honors in television for 2018.
The 70th Primetime Emmy Awards will roll out at the Microsoft Theater in California, and by the end of the night on September 17th, the top talents in TV will know their place among their peers.
For the most part, fans and bettors alike shouldn't anticipate too many surprises when it comes to the main categories. The top favorites tend to do well at this award show, and Vegas seems to agree.
I took a look at some 2018 Emmys sleepers worth taking a shot on, but those are admittedly a big roll of the dice.
Instead, it's wise to usually follow the odds and consider only mild pivots away from the options Vegas and the popular betting sites seem to favor.
Whether you're looking for Emmys predictions, the latest Emmys odds, or just an updated look at the field for entertainment purposes, here's a look at the main categories with how things will probably shake out.
All odds that are referenced in this article were taken from SportsBetting.ag on 9/4/2018. These odds may have changed since the time of this writing.
Best Actor in a Drama
The most prestigious awards at the Emmys are probably Best Actor, Best Actress, and Best Drama.
I'll start with the acting categories, where This Is Us alum Sterling K. Brown isn't just the favorite but also figures to repeat after taking home this award last year.
He is quite deserving, as few actors have even been asked to deliver so much emotional content, while his performance has passed the eye test with flying colors every single time.
Brown is a very real threat to defend his title, so to speak. He opens things up as a -200 favorite at SportsBetting.ag.
I could make a very mild case for everyone here. Jason Bateman has a smash hit in Ozark, Ed Harris is devilishly delightful in Westworld, and Brown's own castmate (Milo) keeps audiences coming back for more.
Realistically, the only real threat here is Matthew Rhys, and that's probably 75% due to The Americans never getting the credit they deserve.
I think he's a valid flier here just because the Emmys tend to try to pay back top-shelf acting and production, but it's also true that they don't always make good on that effort.
Rhys is a good pivot and likely the only one I'd seriously consider. Bateman is a terrific longshot worth rooting for. Brown, however, is the understandable favorite and honestly offers pretty good value as a -200 wager. He feels like a lock.
PICK
Sterling K. Brown
-200
Best Actress in a Drama
Pivoting to the female side of the Emmys, the path to the top actress for 2018 seems pretty straight and narrow.
Elisabeth Moss took home the big win last year for her work in The Handmaid's Tale, and due to a terrific story, her own powerful performance, and a lighter-than-expected field, Vegas projects her as the runaway favorite.
I won't fight the top entertainment betting websites on this one.
Tatiana Maslany is awesome in Orphan Black but already has a trophy, while Keri Russell's bid to be acknowledged for her impressive work on The Americans seems to be of the "too little, too late" variety.
That isn't to say either actress wouldn't be deserving, but the odds tell the story here. Still, this isn't as stacked of a field as it often can be, and I'm not sure anyone sniffs the level Moss is at right now.
The gap is wide here. As clear as it is that Moss should win again, the price really isn't that obscene. You'd have to go pretty hard to get any real profit, but Moss feels like a gimme pick.
Best Supporting Actor in a Drama
While the lead actors and actresses get all of the glory, there is actually a ton of supporting acting talent that gets overlooked.
Not just that, but actors can often deliver epic performances as part of an ensemble cast, and it's not really their fault that they're not as highlighted as others.
Stranger Things has been a smash hit for Netflix, and David Harbour's role as the snarky sheriff is a big reason why. He's a solid favorite at -200, but this might be the first category where I really start to question the odds a bit.
Nikolaj Coster-Waldau
+4000
Harbour is a fine acting talent, and his role of Hopper is absolutely fantastic. He's that kind of male lead where you cringe in certain scenes, crossing your fingers that the show doesn't kill him off.
It takes a very specific presence and type of talent to drive that feeling home. Andrew Lincoln has done it as Rick Grimes on The Walking Dead (speaking of which, how has he never won an Emmy??), and Harbour certainly does it in Stranger Things.
As good as he's been, Dinklage has taken home this award before and seems to be a notorious scene-stealer on probably the biggest show ever, Game of Thrones.
I deem him a very real threat, and if you look at his +200 price tag, it seems the top entertainment betting sites tend to agree.
Joseph Fiennes is a distant third. Pretty much anyone working on The Handmaid's Tale deserves a long, hard look. I don't think he really should win, though, and nobody beyond him has a compelling case.
Harbour is a solid bet here, but I'll throw caution to the wind and go with Dinklage. He's one of the best actors available to bet on, regardless of field, and he's certainly left a mark on one of the best shows in television history.
Best Supporting Actress in a Drama
I think there's enough wiggle room to take a shot at some betting value at the Best Supporting Actor spot, and that definitely is the case with the women as well.
Ann Dowd leads the way as yet another benefactor from The Handmaid's Tale's insane success, but castmates Yvonne Strahovski and Alexis Bledel could easily swoop in and steal her thunder.
Regardless, Dowd does open up as the slight favorite at -125.
This just feels like a packed field. Millie Bobby Brown benefits from an amazing story and a lot of distractions around her, but she's done a fantastic job as the main character in a spellbinding tale.
I don't think you can completely ignore Thandie Newton, either. Westworld is a monstrous entity all by itself, but she basically hijacked that series and made it her own.
Oh, and if we're not seriously looking at the most vicious queen ever (Headey), then what is the point of all of this?
Considering Dowd already won last year, and The Handmaid's Tale is getting so much attention already from nominations and (gulp) wins, I'll pivot here and aim high. Newton is arguably the most deserving Westworld nod, and at +350, she's a fun wager.
Best Actor in a Comedy
Comedy isn't easy to nail consistently, so anyone who gets the nod more than once for best actor in a comedic series has earned it.
Glover is another actor going for the repeat bid, and he's certainly put himself on the map with groundbreaking work on Atlanta. He looks like the obvious favorite at his current -400 price tag at SportsBetting.ag.
I admittedly won't stray from Glover here. He won last year, and he's only gotten better in a show that is both funny and revealing.
If you do, you have an extremely worthy pivot in Barry's Bill Hader. Hader builds a brand-new character from scratch, while his assassin/actor dance gives him a stage he's never really had before but probably always deserved.
I wouldn't be mad if titans of the industry like Larry David or Ted Danson won, while Macy never getting appropriate credit for his deadbeat dad arc on Shameless is, well, shameful.
There are routes to consider here, but it's Hader or bust if you're going against Glover. And while the returns are small, that isn't something I'll be doing at the 2018 Emmys.
Best Actress in a Comedy
I really don't understand why female comedic actors don't get a better platform, as there continue to be more and more hilarious women busting through Hollywood.
Allison Janney is a veteran that deserves a look even with +1400 odds, while Issa Rae delivers a layered performance in the always-daring Insecure.
There are some strong performances here, but all roads seem to lead back to Rachel Brosnahan, who dominates this field with a -600 price.
Brosnahan isn't profitable for bettors, but thanks to her amazing turn in The Marvelous Mrs. Maisel, I don't really see another option for this category. She delivered the edge in House of Cards, but now she's executing the funny side of things.
There isn't a worthy contender here, as Tracee Ellis Ross is your next best bet. She's always been good on Black-ish, but she's a little out of her league here.
Best Supporting Actor in a Comedy
If you're going simply off of acting performance (and we probably should), Henry Winkler is a slam dunk for Best Supporting Actor in a comedy series.
He seems to steal the show no matter where he goes, but there's no doubt he nearly upstaged Bill Hader in his turn as an acting coach in Barry. He comes in as the mild -170 favorite and deservedly so.
I don't see much reason to go away from Winkler here. He feels like a lock and honestly gives you solid value at this -170 price tag.
Alec Baldwin is a living legend, and Tony Shalhoub has a long line of success at the Emmys, but I just don't see the competition for Winkler in this field.
Best Supporting Actress in a Comedy
The last acting category I'll touch on is the Best Supporting Actress in a comedy series. This one feels way more wide open than the other, simply because the odds are tighter, and there are so many viable options.
Kate McKinnon is the ever-so-slight favorite here, but I think you have to give everyone a look.
Megan Mullally is probably the biggest name here, and she's always been great on Will & Grace. The odds aren't great for a win, but at +2500, she's worth considering.
Zazie Beetz is a fun sleeper at +4000, as she's part of an impressive Atlanta cast. Laurie Metcalf has always been good on Roseanne, too, so at +400, she shouldn't be ignored, either.
Alex Borstein stands out the most here, however. She's seemingly rarely been given the recognition she deserves in the world of comedy, while she's obviously part of what makes The Marvelous Mrs. Maisel so great.
I like the value there, and that's one talent that could finally get her due.
Best Comedy
There are other acting categories to consider looking at if you're betting on the Emmys, but I'm really only hitting up the top options. Let's shift the focus to the best TV shows as we try to gauge the wagers that can convert for Best Comedy and Best Drama.
If you hadn't figured it out yet, Atlanta has really impressed a lot of people over the last two years. Donald Glover is a lock to win Best Actor in a comedic series, and the show could garner more attention elsewhere.
It's a very deserving favorite at -200, but it's certainly not alone.
The Marvelous Mrs. Maisel
+160
Curb Your Enthusiasm
+3300
Unbreakable Kimmy Schmidt
+5000
This is one of my favorite categories to attempt to extract betting value at the 2018 Emmy Awards. I certainly note Atlanta is a worthy winner (it won in 2017), and it could win again here.
However, The Marvelous Mrs. Maisel has been gaining steam as a very real threat all year, and Barry is also a growing threat. I think either of these are fine pivots off of Atlanta, but The Marvelous Mrs. Maisel is different than anything else on TV right now and gets the nod for me.
PICK
The Marvelous Mrs. Maisel
+160
Best Drama
I don't mean to get all serious all of a sudden, but the Best Drama does really have a lot of tear-jerkers and gut-wrenching material.
The Handmaid's Tale stole the show at the Emmys last year and figures to at least threaten to do so again. Very much in the running in most of the top actor categories, this show again enters as the favorite to win Best Drama after securing a win in that category in 2017.
It's going to be very difficult to unseat The Handmaid's Tale. The show has some of the best acting talent around and has a story that is only getting increasingly more engrossing. At -350, the value isn't great, but the safety feels pretty stable.
That being said, Game of Thrones at +300 is a valid contender.
GoT is entering its final run for the series, though, so it remains to be seen if the Emmys just saves another win for them for after the series dries up. Still, given how great the show has been, this is not a price to ignore.
The Americans is interesting for two reasons: it's never won at the Emmys, and it's long been floating just under the radar as one of the better shows on TV not getting proper respect. This could be one of those classic "get it right" spots where the Emmys finally give an actor or show the credit they deserve.
While that's possible, virtually everyone has at least a small chance here. This Is Us would win if the goal is simply to collect as many tears from the world as possible, while Stranger Things certainly moves the needle in terms of sci-fi and '80s nostalgia.
Westworld also makes you question humanity and every decision you make throughout your life, while few shows handle politics and intrigue as well as The Crown.
If I'm going value-hunting, Game of Thrones is the play at +300. However, season two of The Handmaid's Tale was simply the best product put on television in the past year. It has to be the winner.
PICK
The Handmaid's Tale
-350
Summary
These aren't the only Emmys wagers you can make, but they're the most popular categories, and whether you bet or not, they're certainly the ones viewers care to tune in for.
That's why they'll be so much fun to bet on. Of course, it's only truly fun if you can walk away with some type of profit.
I don't think a bunch of huge bets on Emmy sleepers is the way to go here. Perhaps you can pick one or two you really want to see win and think have a faint chance, but the odds heavily favor the top handful of options.
There are a few mild upsets I'd be down for risking it for, but if you're betting hard on September 17th, stick to the favorites.
Whether you plan on placing money down on the Emmys or not, I hope I helped in some way. Happy betting, and enjoy the show!
SPORTSBETTING.AG IS OUR RECOMMENDED SITE FOR BETTING ON THE 2018 EMMY AWARDS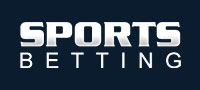 VISIT SITE