Hide Bonus Offers
| | | | | |
| --- | --- | --- | --- | --- |
| #1 | Bovada Sports | 50% Up To $250 | Visit Site | Bovada Sports |
| #2 | BetUS | 125% Up To $2,500 | Visit Site | BetUS |
| #3 | MyBookie | 100% Up To $1,000 | Visit Site | MyBookie |
| #4 | Everygame | 100% Up To $500 | Visit Site | Everygame |
| #5 | BetOnline Sports | 60% Up To $1,000 | Visit Site | BetOnline Sports |
Last-Minute Prop Bets for the 2019 NBA Draft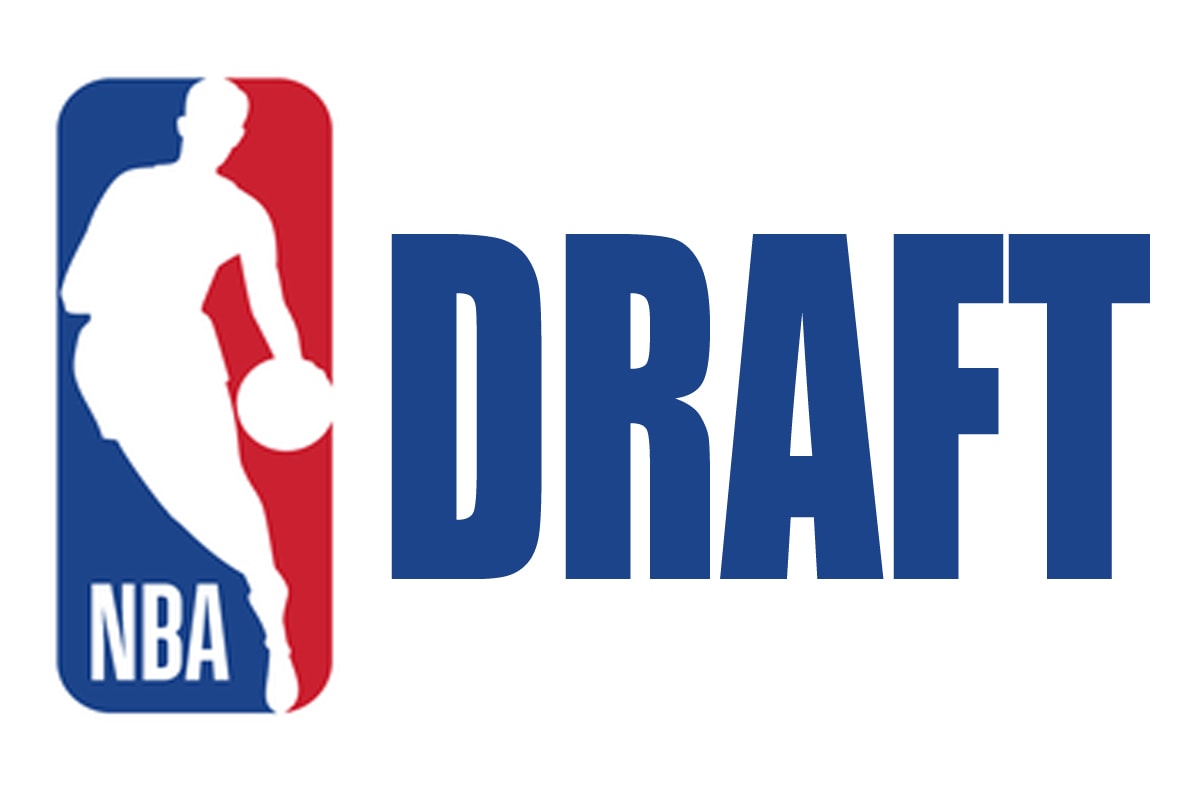 The NBA Draft process is forever fluid.
There's no greater evidence of that than the collective NBA world being flipped on its side this past weekend when the news broke of Anthony Davis being traded to the Los Angeles Lakers.
Not only did that stir things up for Vegas — which has now anointed the Lakers as the new favorites with fresh 2020 NBA Finals odds — but it also impacted the 2019 NBA Draft.
The Lakers had to give up their 4th overall pick to facilitate that deal, while they also included Lonzo Ball, Brandon Ingram, and Josh Hart in their package (along with three first-round picks).
That takes Los Angeles out of the draft day conversation for now and hands the Pelicans a second pick inside the first four selections. Needless to say, I was forced to go back and edit my latest 2019 NBA Draft mock, and I fear no mock is safe until the draft has come and gone.
It's possible no sports bettor is safe until then, either.
While this is an incredibly shaky process that can change at every turn, it's still potentially a very profitable one. I last looked at some of the best NBA Draft prop bets in early May, but the top basketball sportsbooks are once again shoving wagers out for this massive event.
You can hit up my mock and that prop bets post to brush up on how you should look at the draft, but these new props also deserve a breakdown of their own.
Let's go over the best ones out there right now.
When Will Bol Bol Be Drafted?
There are a ton of player draft range prop bets that you can probably just answer by conducting your own mock, taking a look at mine linked above, or viewing others online.
But these are pretty fun props, so I'll take a look at all of the big ones provided by Bovada sports and give you a detailed look at my pick.
The first one asks where Oregon big man Bol Bol will go in the 2019 NBA Draft, setting his draft range right around the back end of the lottery.
You could be in for some serious cash if you bet hard on Bol Bol being drafted with the final lottery pick or later. It wouldn't be that crazy, either, seeing as he doesn't perfectly fit the new-age NBA, and he got hurt in his only season of college ball at Oregon.
NBA Draft experts seem to be mixed as to where he could go, with Bol Bol sometimes going well inside the lottery and others liking him closer to the 20th selection.
In my latest NBA Draft mock, I have him going exactly 14th overall, but I have him so close to the cut-off that I'm willing to buck my own pick here.
Why? Because he's immensely talented, and several teams inside the lottery could splurge on a high-upside center.
Bol Bol could go as high as fourth if the Pelicans wanted a center, while teams like the Cavs, Hawks, Wizards, Hornets, Heat, and Celtics all round out the lottery and may be eyeing a center prospect.
Bol Bol was headed to Boston in my mock draft, but the +205 price tag has me loving the idea of him being taken slightly earlier.
Where Will Brandon Clarke Be Drafted?
Clarke is a very interesting prospect. He could be perfect for today's modern game, or he could be a total bust due to a thin frame and a less than polished skill-set.
The latter is why I soured on him a bit and have him closer to 20 than to 13 in my latest mock draft.
His projected draft range for bettors makes a lot of sense, though.
Again, you're basically betting if this kid will crack the lottery or if he may slide out.
There has been a lot of love for Clarke in the draft process, but he's certainly under-sized to be a true NBA big, and it's unclear if he has the range to space the floor just yet.
Those questions have him slide for me, and since the value is even, I'll stick with my gut and say he slides slightly.
Predicting Cameron Reddish's Draft Position
Reddish was once a lock to go inside the top five, but injuries and no specific skill standing out in his game have encouraged a potential slide.
The problem is it's worth debating if there are five prospects better than him, while the top NBA betting sites wonder if there are up to eight.
In my mind, the first three picks are set in stone. Zion Williamson, Ja Morant, and RJ Barrett — in that order — are a borderline lock to go 1 through 3.
After that, you can start looking at the likes of De'Andre Hunter, Jarrett Culver, Darius Garland, and Coby White. The need for point guards is real, and there aren't many to choose from, which is going to cause a slight overvaluing of White and Garland.
Hunter and Culver are simply more impactful two-way players than Reddish, too, so them sliding would surprise me.
That puts Reddish as the eighth-best prospect at the moment, and that's precisely where I have him — to the Bulls at the 8th pick. I think he's still very talented and is a classic jack-of-all-trades player, so biting on these +155 odds isn't silly.
Reddish just isn't necessarily a superstar, and he does have his question marks. I would probably just avoid this bet due to the lack of upside, but if you need a pick, I think he does stay outside the top seven picks.
Will Carsen Edwards Be a First-Round Pick?
One of the burning questions going into the 2019 NBA Draft is whether or not Purdue standout Carsen Edwards will be drafted in round one.
The kid went ballistic during March Madness and really proved all year long that he can fill it up with the best of them offensively. His draft range wager basically asks if you think he'll crack the top 30 picks and go in round one.
You do get a little wiggle room here, as Edwards can still go 30th overall. Right now, that'd be the Milwaukee Bucks, though, which would be an unlikely destination.
I'm looking at this one in three different ways: Edwards is severely underrated, a lot of teams desire a point guard, and the under offers decent betting value.
I think Edwards is a legit player at the next level. Is he a true point guard? Not really, but neither were Damian Lillard or Stephen Curry coming out of college.
Edwards can get his shot off, create offense, and shoot from anywhere. He's a baller, and these types of scorers are a lot harder to come by than one would think.
The need is the big kicker for me, though. Teams like the Celtics, Magic, Pacers, Jazz, 76ers, Nets, and even the Warriors could all have interest in landing a shot-maker who can potentially run an offense.
Edwards is at worst a huge spark off the bench and at best possibly a franchise point guard. He's worth a shot in the later portion of round one, and I think someone bites.
Where Will Darius Garland Be Selected?
Ja Morant is the best point guard in this draft class and will go #2 to the Grizzlies. After that, you can debate who is behind them between Garland and Coby White.
My pick is for Garland. He's a little more controlled and has the skill-set of a true point guard, even if his college numbers don't necessarily reflect it.
That has me projecting him as the second point guard off the board, and technically, he could go as high as fourth to the Pelicans.
Here are the odds for Darius Garland's draft range.
You're betting on whether he'll be a top-six pick, and in my opinion, it's a lock that he won't be. Talent-wise, he could go earlier, and it's possible New Orleans shocks by taking him instead of an elite two-way player.
There is even chatter Garland could be a surprise pick by the Knicks at #3. That would be so Knicks-y.
I'm not buying it, though.
Phoenix needs a point guard and is the team I'm projecting him to, but they pick at the six spot. The only other option would be Cleveland, who spent a lottery pick on a point guard just last summer.
Garland is probably headed to the Suns, and if he does, you're getting the over at a sweet price.
When Will De'Andre Hunter Be Drafted?
Whether you think Garland goes earlier or not, I think you should still be fine with Hunter being picked inside the top five. I personally love him going to the Pelicans at 4th overall, but if he is still on the board for the Cavs at five, I don't know how he gets past them as well.
Here are his draft range odds.
Hunter doesn't have the sexiest game, but he's absurdly versatile and could be a legit star in today's NBA. The kid can defend all over the floor, hit the outside shot, and knows how to score the ball.
He and Jarrett Culver are very close in the draft process right now, but I value him as the superior prospect. I'll be relatively shocked if NBA decision-makers don't as well, but you have two chances to see him go inside the top five.
Where Will Jarrett Culver Be Drafted?
Culver is probably the better scorer right now when compared to Hunter, but he's less versatile, not as stingy of a defender, and isn't as efficient from long range.
Perhaps he has more upside as a true star, but I think things are leaning in Hunter's direction at this point. That complicates both of their draft ranges, but I still think they're both going amongst the first five picks.
Here are Culver's draft range odds.
You can get a nice price to bet on Jarrett Culver being drafted 6th overall or worse, but I don't see that happening. Right now, he's slated to go to the Pelicans or Cavaliers, and both of these teams could use difference-making on the perimeter.
Culver can provide defense, scoring, and ideally, he also brings spacing to the table. That should be enough to convince Cleveland to pounce at the five spot.
Predicting Jaxson Hayes' Draft Position
After the first eight picks or so, things are set up to get pretty wild. The unpredictable nature of the draft might set in starting at the fourth pick, but you really just have to roll with the picks you feel confident about.
Hayes is one prospect I admittedly am unsure about. He is long and athletic and profiles as a difference-making shot-blocker, but there's no guarantee he's ever much more than that.
That had me dropping him to 10th overall in my most recent NBA Draft mock, but I've seen him a little higher and quite a bit lower.
Basically, nobody knows, which is why Bovada's draft range pricing makes complete sense.
Despite being unsure about how Hayes' raw skill-set translates to the NBA, I still pegged him as a top-10 pick. The talent and upside are there for the taking, so it'd be relatively shocking if he slid too far from this proposed draft range.
The main thing working in his favor is that there are not a lot of legit point guard prospects, and after the top eight selections, the talent thins out to the point where everyone feels like a considerable risk.
Hayes is still risky, but teams are going to need to take some stabs on some big men at some point. I'll stick with my top-10 prediction and bite on the under here.
Where Will Keldon Johnson Be Selected?
When I first started piecing together my predictions for the 2019 NBA Draft months ago, I had Keldon Johnson well inside my lottery.
He's supremely talented, but he wasn't very consistent at Kentucky. Talent does trump everything, but he's faded a bit in the draft process, and it's pretty remarkable where his draft range odds rest right now.
My latest NBA Draft predictions had Johnson sliding into the 15th spot for the Pistons, but I'll be the first to admit his draft range is fluid. He's talented and fills a need for a lot of teams, but he's also tough to figure out.
I like him to crack the top 20, and that's where the money resides, so I see no reason to deviate from that.
Where Will Nassir Little Be Drafted?
The story is similar with Little, who is very talented but made an even smaller college impact than Keldon Johnson did.
Little still has loads of upside and could easily be a star at the next level, but if you're asking for proof, there isn't a whole lot of it.
Most NBA Draft experts are relying on his sheer upside when mocking him inside the lottery, and I have to admit that was my thinking as well.
Here are his odds as to where he could be drafted.
I mocked Nassir Little to the Timberwolves with the 11th pick, but I never expressed a ton of confidence in it. Little has elite two-way upside and is very athletic, but he was erratic in his lone season of college ball.
His consistency, range, and natural scoring instincts are all question marks. I did originally mock him to hit the under here, but his draft status could go either way. I'll chase the value here.
When Will Nickeil Alexander-Walker Be Drafted?
This is another kid who was once thought to be a lock to go inside the lottery. I still have him as the 13th pick just because he's such a good shooter and scorer.
Here is how Vegas is pricing his draft range.
The NBA Draft does tend to be more about upside than actual ability or production, but Alexander-Walker has already shown he can get it done at both ends of the court.
At the risk of making an unsexy pick, I do think someone takes him before the 16th overall selection. Right now, that's Miami at 13th overall for me, but a lot of teams can use smart shooters who know how to create offense and defend at the other end.
Predicting Romeo Langford's Draft Position
It's very weird how some of these prospects grade out. Someone like Nickeil Alexander-Walker could slide even though he's very well-rounded, while a guy like Langford comes off as one-dimensional and may soar up draft boards.
Langford is a proven scorer with solid athleticism, though. Teams will dream him up as an elite scorer that can defend and hopefully morph into a more efficient shooter.
The latter not being the case right now is why Vegas has this draft range prop projected at 16.5.
As a pure scorer, I'm a big fan of Langford's. He can fill it up offensively and offers great size for the perimeter. The problem is that he is not the most efficient or consistent shooter.
I don't know if that drops him down most teams' draft boards, but the Evan Turner comparisons have to be at least a little alarming.
There is plenty of talent to tap into here, but Langford is basically just a scorer as he stands. That could make him an amazing steal, but I think he slides to 20th or maybe even a little later in round one.
Where Will Rui Hachimura Be Taken?
Once thought to be a top-five lock, Hachimura's stock has plummeted to the point where nobody is even sure he's a lock for the lottery.
Perhaps people are just concerned with exactly what his role will be in the NBA? I personally see him as an incredibly versatile forward who could excel in small ball lineups.
If his 2018-19 college numbers hold firm, Hachimura has the size, length, range, and athleticism of a dynamite star at the next level.
The opinions differ as to who he'll be at the next level, putting his draft range around 13.5 for betting purposes.
I once loved Hachimura inside the top 10 but have fallen victim to the outside noise a bit. There are other prospects that have impacted his standing by rising up the rankings as well, but I can't push him all the way out of the lottery.
I think Hachimura actually projects quite nicely as a small ball four (or even five) thanks to his length, shooting, and overall athleticism. If an NBA team agrees, he'll easily slide into the under.
Where Will Sekou Doumbouya Be Drafted?
Is this the next Giannis Antetokounmpo? That's certainly the question many were asking last summer when the early 2019 NBA Draft predictions pegged him as a possible #1 pick.
Zion Williamson changed that, while other college players and team needs further complicated matters. Doumbouya is still incredibly talented and physically impressive, though, to the point where most can't see him falling out of the lottery.
I tend to agree, as I have him going 9th overall to the Washington Wizards. Here's how Vegas is pricing him currently when it comes to where he might get drafted.
The over/under for Sekou Doumbouya's draft range is predictably right where I expected it to be. Are teams going to fall in love with his upside and dream about the next Giannis, or will they be scared off by his youth and raw skill-set?
A team like Washington is in limbo thanks to the John Wall injury, so I think they just roll the dice on something big. A couple of other teams inside the top 10 could be in play (namely the Hawks) as well, cementing my belief Doumbouya hits the under here.
When Will Tyler Herro Be Drafted?
It seems everyone wants Tyler Herro to be the next Devin Booker. The kid is a terrific shooter with solid athleticism, but I'm not seeing the same ceiling.
Still, if you can go light it up for Kentucky, the league takes notice. Herro looks like he has a shot to be taken inside the lottery, but it's becoming a little more likely he slides closer to 20th overall.
Here is his proposed draft range and odds.
Obviously, Vegas thinks the public will bet on this kid to be picked inside the first 18 picks. Sadly, in the name of elite betting value, I do agree.
That being said, Herro is a tough prospect to peg, and it's even more difficult to accurately gauge if anyone loves him enough to snatch him before 19th overall. Thanks to the pricing, I don't mind going away from my previous prediction (16th overall) to aim high.
Will Zion Williamson Be Drafted First Overall?
This isn't the wild prop bet it was several months ago. A mild case can be made that Ja Morant could go #1 overall, but he's not transcendent like Williamson is.
Zion Williamson might not be the next LeBron James, but we've literally never seen a prospect like him. His combination of size, fluidity, athleticism, and explosiveness is truly jaw-dropping.
Vegas isn't giving you anything back if you bet on him being the top pick.
Bovada and other NBA Draft betting sites will dangle amazing upside if you want to bet Zion Williamson slides to #2 overall. It just isn't going to happen, though.
Drafted First: De'Andre Hunter vs. Jarrett Culver
Bovada also has a slew of player vs. player draft range bets. I won't go crazy listing them all here. Instead, I'll focus on the one with the tightest odds that everyone will be wondering about.
I said earlier that De'Andre Hunter and Jarrett Culver are not only similar prospects but are neck and neck in the draft process.
I stand by that, and it appears Vegas assumes the same when you look at their odds.
If you checked out my mock draft or saw my take on both of these players' draft ranges, you know where I'm going here. I view Hunter as the more complete player, and while Culver has more offensive upside, I'd draft Hunter ahead of him.
I'll assume brighter minds in the NBA will see and do the same. Bettors can grab some value if that's the case.
How Many International Players Will Be Drafted in the First Round?
You can place a lot of bets detailing where players get drafted and who gets taken before/after whom. A really interesting wager deals with international prospects and how many get taken in round one.
Some years, this is easy to answer, and if we're just looking at the draft as a whole, I wouldn't think twice. But there are not a lot of sure-fire prospects coming from overseas in the 2019 NBA Draft.
Here are the odds for how many get taken this year in round one.
Sekou Doumbouya is a likely lottery pick and borderline-guarantee for the first round. Goga Bitadze is a nimble center that also feels like a solid option inside the top 20 and is also almost locked into the first round in general.
That gives us two overseas prospects we can bank on, and it only takes one more to hit the over and deliver a winning bet.
I see some viable options getting you there, as Luka Samanic is a fringe first-round prospect, and it's not crazy to imagine someone falling in love with guys like Adam Mokoka, Joshua Obiesie, or Marcos Louzada Silva.
I don't think the latter three make it into round one, but Samanic has a solid chance. That's enough to get me to chase the over.
How Many Draft Day Trades Will Go Down?
We need to brace for a ton of action this year. Every single draft gives way to rumors, but there also tend to be a lot of trades.
Last year, there were nine draft day trades involving picks, veteran players, and/or money. The year prior, there were 12.
We need to factor in teams that may want to trade up or down, teams looking to get rid of bloated contacts, and/or franchises looking to acquire star players.
Here are the odds for how many draft day trades could happen this year.
Several big names could potentially be moved on June 20th, with stars like Kevin Love, Mike Conley, and more possibly being shopped.
We've already seen teams in action with Taurean Prince and Anthony Davis dealt, and more moves should follow. It's tough to gauge how a given year will go, but this year feels like it will be especially active.
How Many Freshmen Will Go in Round One?
The draft is almost always about youth and upside. Last year, we saw 14 freshmen drafted in round one, and there tends to be a good amount every year.
Upside is the name of the game, and based on current projections, as many as seven freshmen could be taken in the first 10 picks.
Vegas is wondering if there will be more than 12 taken throughout the entire first round.
The smart money figures to be on the over here. Zion Williamson kickstarts an epic run of freshman prospects as early as the top pick, and it won't slow down much until we get out of the lottery.
Even then, I count at a minimum 12 freshman prospects that could crack the first round. There are arguably 3-4 others that have an argument to sneak into the first 30 picks as well.
Much like with the international prospect wager, if it's a close call, I'm probably leaning toward the over.
Will Knicks Fans Boo Their First Draft Pick?
You're going to run into your basic NBA Draft props — which are plenty of fun and profitable — but I'll also be on the lookout for more obscure NBA Draft wagers.
One at Bovada is whether or not Knicks fans will boo their first pick, which happens to be third overall.
New York has been known for making poor decisions on draft night. Even when the picks have worked out, fans weren't too excited about it.
This year could be different, as New York seems guaranteed to land one of Zion Williamson, Ja Morant, or RJ Barrett.
I don't think they could be mad about any of those intriguing prospects, but the value on the "yes" side is still tempting.
You're going to hear some boos no matter what, but it looks like Barrett is a lock for the Knicks, and that's a pick New York fans should be excited about.
Barrett is a fantastic scorer with a lot of upside for the next level. Knicks fans will probably be more worried about what their team does in free agency this year, but as long as Barrett is the pick here, I don't think the fan base will shower the stage with boos this year.
Summary
There are far more 2019 NBA Draft betting opportunities than this online. This is really just looking at Bovada.lv at the moment (no other site had their props live), and it's only touching on the wagers I felt had a shot at returning solid value.
There are more player prop bets and more wagers concerning NBA teams, college teams, and different combinations of how/when players can be selected.
You can visit Bovada right now if you want to bet on any of the props I've outlined above. Once other betting websites start pushing more props out, your ability to bet on the 2019 NBA Draft will only get more versatile. Check out our list of recommended NBA betting sites for some idea of where you should be looking.
It's very rewarding and only adds to the entertainment aspect, especially when you can correctly peg player draft ranges, predict which teams pick them, and properly assess what types of trades could go down.
The NBA Draft is a roller coaster of emotions and movement, and despite having fewer rounds, it arguably provides more drama than any other draft in sports. Hopefully, it lives up to its history this year and also leads you to some profit.
Enjoy the draft, and happy betting!