Ladbrokes Announces New CEO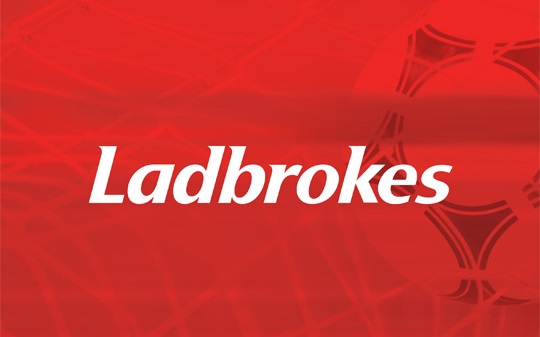 The UK bookmaking giant Ladbrokes has announced that Jim Mullen is to be their new chief executive officer. Mullen is currently the managing director of Ladbrokes Digital, and he will leave this role to replace the outgoing CEO – Richard Glynn – on April 1st.
Glynn confirmed his resignation from Ladbrokes back in December last year, following pressure from shareholders as a result of a significant drop in profits from the online side of the business. The company has been searching for his replacement in the months since, and Chairman Peter Erskine had this to say:
"We conducted an extensive search to identify Richard Glynn's successor. We attracted a number of strong external candidates. We wanted a combination of industry experience with strong digital skills, a proven record of operational delivery and the leadership ability to capitalize on the opportunities for growth that are now ahead of us."
Mullen faces a major challenge in his new role, as Ladbrokes has been struggling to keep up in the online gambling industry despite remaining one of the largest offline gambling companies in the world. Improving the company's online performance will almost certainly be one of his main priorities.
About Jim Mullen
Jim Mullen has a solid background of working within the digital and online sectors. He played a key role in helping advertising agency Publicis build its digital business, and subsequently worked for News International running their digital strategy. More recently he has worked for a direct rival of Ladbrokes – William Hill.
Mullen held the position of chief operating officer at William Hill Online, and he oversaw a period of great online success for the gambling company. Seeing as Ladbrokes was falling behind in terms of their online presence at that time, it is perhaps no surprise that they made moves to recruit Mullen. He was given the role of managing director of Ladbrokes Digital in 2013.
In his new position at Ladbrokes, Mullen will earn a base salary of £500,000 a year. He can also earn a bonus of £850,000, and has various other benefits including share options. However, his total package is worth significantly less than that of his predecessor, who picked up nearly £5 million in salary and bonuses in 2013.
Despite this difference in remuneration, Mullen is on record as saying he believes his package to be fair. He has also stated that he is very motivated and will be looking to improve the company's effectiveness and delivering results. He is expected to speak in more detail about his plans at a later date.
The Future of Ladbrokes
Ladbrokes is easily one of the most recognizable names in gambling, particularly in the United Kingdom. The company has been in business for well over 100 years, and it operates a large chain of bookmaking shops. In the era of online gambling, though, it has failed to keep up with its main competitors.
The last few years have been particularly disappointing for Ladbrokes digital business. Profits fell from over £60 million in 2010 to just £14 million in 2014. It is fair to say that the company faced challenges during that period, such as industry tax rises and regulatory pressures, but rival companies faced the same challenges and many of them can boast much better results.
The future of Ladbrokes may be brighter though. The appointment of Mr. Mullen as CEO very much suggests that the company is looking to focus more on its online business. In his current role he has already established a strong relationship with the leading software provider Playtech, and this should help the company to deliver products that meet their customers' wants and needs.
We will certainly be keeping a close eye on how Ladbrokes performs moving forward, and in particular what changes are made to the company's main gambling site. The strength of the Ladbrokes brand undoubtedly makes for huge potential, and it would be good to see another reputable operator challenge the major online players such as Bet365, William Hill and Coral.