Hide Bonus Offers
| | | | | |
| --- | --- | --- | --- | --- |
| #1 | Bovada Sports | 50% Up To $250 | Visit Site | Bovada Sports |
| #2 | BetUS | 125% Up To $2,500 | Visit Site | BetUS |
| #3 | MyBookie | 100% Up To $1,000 | Visit Site | MyBookie |
| #4 | Everygame | 100% Up To $500 | Visit Site | Everygame |
| #5 | BetOnline Sports | 60% Up To $1,000 | Visit Site | BetOnline Sports |
Kyrie Irving Free Agency Betting – Is He Worth a Max Deal?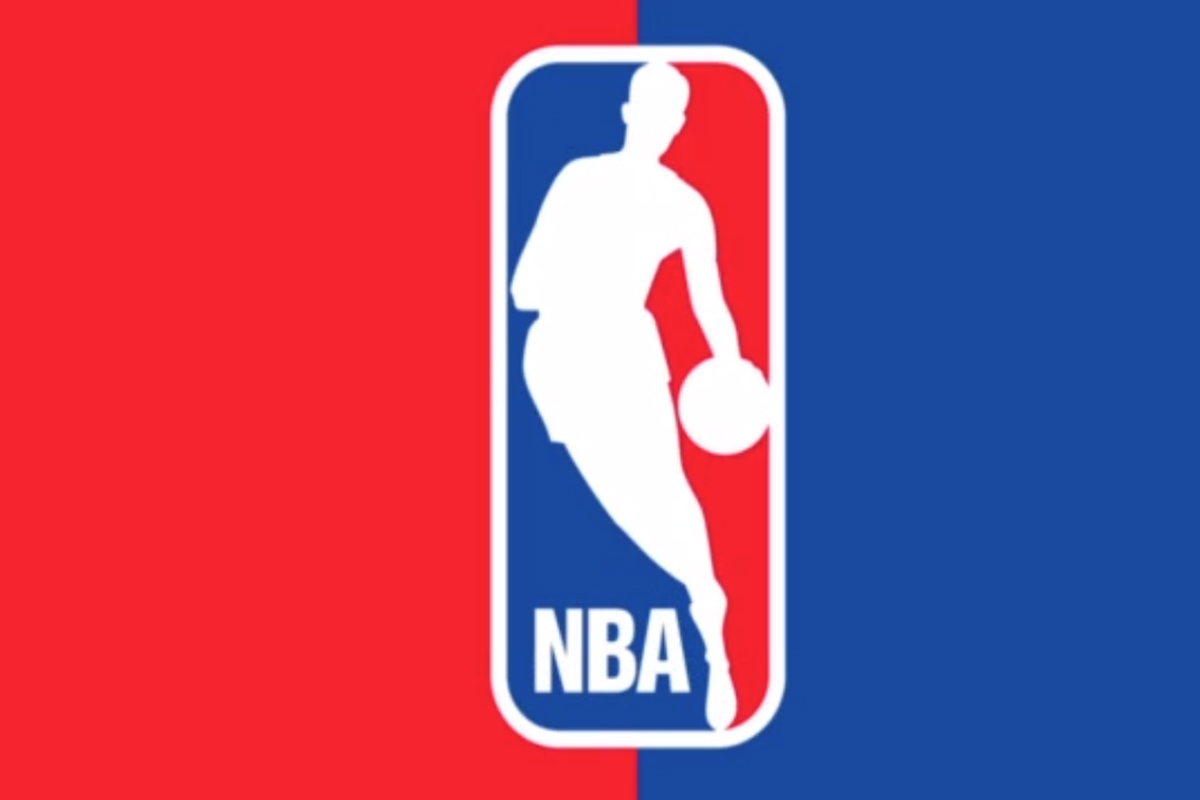 It appears that Kyrie Irving has played his final game in a Boston uniform, which is probably a good thing for the Celtics franchise.
But don't ask Kyrie what his plans are this summer because he's not mature enough to know how to handle certain situations properly, and he most definitely is still learning how to respond with dignity.
"Ask me July 1. I've spent the last eight years trying to do what everybody else wanted me to do in terms of making my decisions and trying to validate through the media, through other personnel, managers, anybody in this business, and I don't owe anybody s—."
After going 7-22 from the floor in a home loss to Milwaukee in Game 4, Irving was politely asked about his poor shooting by the media, only to reply with the following.
"Who cares? …I'm trying to do it all. For me, the 22 shots, I should have shot 30. I'm that great of a shooter."
Yeah, he's so gifted of a shooter that he shot 6-21 with his team's back against the wall during an embarrassing 25-point blowout loss that sent the Celtics packing.
Seriously, when push comes to shove, I can't think of a single player in the NBA who is more overrated than this dude.
His dependability stinks — he is either hurt (is yet to play a full season) or seems to crumble during crunch time. Now that Danny Ainge has witnessed how his team plays with Kyrie on the court versus without him, it's time to figure out where Irving will be playing next year.
The Odds – Where Will Kyrie Irving Land?
The Celtics appear to be in the running when you look at the pricing, but I'm not buying it for a second. I'm not saying Kyrie has worn out his welcome in Beantown, although some might say that is true. I'm saying that after laying egg after egg against the Bucks and acting like a child in defeat, Kyrie will be looking for a fresh slate and a new start.
It shouldn't be a shocker that the two teams based in New York are at the top of the betting sheet as potential destinations for the disgruntled Celtics point guard. It is well known that Kyrie grew up in West Orange, NJ, a township located just on the other side of the Hudson River — about 18 miles from Madison Square Garden.
The Barclays Center, home of the Brooklyn Nets, is only 23 miles northwest of the high school Irving attended. Rumors of a possible reunion between him and LeBron in Hollywood have swirled, while the Clippers and Mavericks seem like longshots at this point.
Considering I don't see Boston as a legitimate possibility, that leaves us with only a trio of genuine landing spots.
Are the Nets Leading the Kyrie Irving Sweepstakes?
Brooklyn will be interested in pursuing Kyrie Irving's services this summer. That's no surprise to anyone. However, with a max offer likely coming D'Angelo Russel's way in July, the Nets are going to have to shell out top dollar to retain their young lefty PG.
Nets GM Sean Marks has done nothing at this point that leads me to believe that securing D'Angelo isn't part of the team's plans, so I'm not sure if they'll be drooling over the opportunity to sign Kyrie after all. Another glaring fact that I can't look past is the obvious cohesion and team chemistry that was present in Brooklyn in 2018/2019.
Remember, the Nets had a stretch where they won seven consecutive games in December and then proceeded to reel off six straight wins in January. Guys like Caris LeVert and Spencer Dinwiddie were integral parts of the team's success, and they're the exact type of players who would have to take a back seat if Kyrie came over.
I'm confident that Brooklyn will aggressively look to add a bonafide superstar to their roster over the summer in hopes of taking the next step and becoming a serious contender in the East. I just don't think Kyrie Irving is the guy they covet most, nor am I ever sure I would classify him as a "superstar."
Do the Knicks Make the Most Sense?
I think Kyrie Irving and the Knicks need each other. The Lakers may have been the laughingstock of the NBA in 2018/2019, but no team in the entire league produced a worse record than the New York Knicks. I'd like to say that David Fizdale did a solid job during his first year in the Big Apple, but I'm not here to lie.
New York won just 17 games and went 9-32 on their own floor. If they keep this up, James Dolan might as well use MSG for something else 41 times a year because the product the Knicks put on the court this past year flat-out stunk.
All joking aside, this team dropped 18 in a row at one point and lost 26 of 27 games from December 3rd to February 13th.
The good news, and really the only saving grace, is that this franchise has a shot at receiving the first pick in the draft, and they have plenty of cap space to sign whoever they can lure in.
As bad as this team looked this past season, imagine if next year's Knicks rolled out a starting five that included Kevin Durant, Kyrie Irving, and Zion Williamson. Think that might be worthy of some attention?
Being that I predict that Kemba Walker will sign with Dallas, I truly believe we'll see the Knicks zero in on Kyrie. I don't think Boston really wants him, and I'm pretty sure Irving wants the limelight and publicity that comes with playing in New York.
But only time will tell.
Can LeBron and Kyrie Co-Exist in LA?
I briefly alluded to the Lakers debacle this season, but I didn't dive into how bad things really got. I could say their play was appalling, and I could point fingers at multiple individuals for dropping the ball.
Or I can tell you that the lack of leadership combined with a roster that isn't that good was destined for failure from the beginning. With Magic Johnson now out of the picture and the Tyronn Lue deal falling apart at the 11th hour, it's basically up to Jeanie Buss and Rob Pelinka to figure this thing out.
Los Angeles must find a way to acquire an established star in this league and pair him with LeBron — no ifs, no ands, and no buts. It doesn't appear that Kevin Durant wants anything to do with playing in James' shadow, and I'm pretty sure it's down to the Raptors and the Clippers when it comes to the Kawhi Leonard sweepstakes.
Aside from going after Klay Thompson, perhaps, I have to think that Kyrie Irving could be LA's #1 target to track this offseason. I'm sure that LeBron and Kyrie could put whatever differences they have behind them, but I'm not convinced that Kyrie Irving wants to go to a team where he will be the second option.
For that reason, when it comes to where Kyrie Irving will sign, I see the Lakers on the outside looking in.
Has Boston Already Moved on From Kyrie Irving?
I mentioned this at the top, so I'll keep this short and sweet.
I wholeheartedly believe that we won't see Kyrie in a #11 jersey in Boston next season. Kyrie's failed leadership in the playoffs is the epitome of who this guy is.
You don't leave the court early when you lose just because you played like a dog.
You don't make a mockery of a news reporter when he or she asks you a sincere question.
Just because you didn't do your job doesn't mean it's okay to dismiss an honest reporter when he or she is trying to do theirs.
And lastly, when you shoot 22% from beyond the arc and carelessly turn the ball over when your team needs you most, maybe you're not as good as you think you are. With guys like Terry Rozier and Jaylen Brown waiting in the wings, I think Danny Ainge will be more than okay with moving on from Kyrie Irving.
Kyrie Irving Will Sign With…
This is almost by process of elimination, but I think that a marriage between Kyrie Irving and the New York Knicks makes the most sense.
Hopefully, this one won't end in a divorce.
Final Words
Did you enjoy this post?
Bookmark our blog page, and you'll be kept in the loop on more posts just like this one coming soon.
If you are interested in where the big guns (Kawhi Leonard and Kevin Durant) will sign, I'll be sure you are covered. Jimmy Butler and Tobias Harris have to make a decision on whether or not they want to stay in Philly, and Klay Thompson's decision between staying in Golden State or bolting for LA is a big storyline to follow.
I can't wait to see how everything unfolds.