Kyle Dugger Draft Prediction – When Will the Star Safety Be Selected?

One of the most tantalizing prospects going into the 2020 NFL Draft is star safety Kyle Dugger. The Lenoir-Rhyne product hails from a small school but offers big-time size and intangibles.
Excelling as a defensive ace, Dugger passes the eye test as a versatile defender but also brings special return game ability to the table.
It's one thing to marvel at Dugger's talent and ponder his ascension, of course. It's another to try to predict where he winds up in this year's draft.
Nobody is currently projecting him as a day one selection, but the talent and hype may be enough to see him climb as high as the second round.
To gauge if that's possible, let's explore his most likely NFL destinations before I provide my Kyle Dugger draft projection.
Indianapolis Colts – Pick 34
The main interest in Kyle Dugger could come instantly in round two, especially if the Colts find a taker for Malik Hooker.
The team is rumored to be shopping their star safety, which would understandably mean they'll also be in the market to draft a new one. Dugger has all of the physical traits of a star, and he can double as an impact special teams ace.
Chicago Bears – Pick 43
I wrote up on Chicago potentially looking at a quarterback with the 50th overall pick when offering a Jacob Eason draft prediction.
One major reason why I didn't just have the Bears snagging Eason earlier at pick 43 was the potential interest they should have in someone like Dugger.
In the name of Devin Hester, the Bears could use this guy's playmaking ability in just about every capacity. They also have a need at safety after losing a starter in each of the past two seasons.
Philadelphia Eagles – Pick 53
Am I alone in thinking Dugger is a lock for round two? I don't know, but Philly is where I stop the Dugger hype train. If I'm right about his rising draft stock, he isn't going to be on the board on day two for very long.
Malcolm Jenkins left the Eagles in free agency, and Philly has not had a lot of luck against the pass lately. They could use some talent in their defensive backfield in general, while the need for safety help is clear.
Kyle Dugger's 2020 NFL Draft Prediction
Safety is a deep position this year. Stop me if you've heard something similar, though, seeing as the 2020 NFL Draft as a whole feels ridiculously loaded.
While true, it really is the case for safety, as you can argue 3-4 very good prospects could slide into the first round. Dugger won't be one of them, but he's not that far away and could realistically go as early as 34th overall.
I don't see that happening, though. Instead, he feels tailormade to roam the back of Chicago's nasty defense, as he can make plays on the ball, deliver big hits, and also excel in coverage.
The need is there, and Dugger can even chip in on special teams, as needed.
You can't actually bet on when Kyle Dugger will be drafted, but the top sites for betting on the NFL have otherwise done a fantastic job offering a long line of engaging props. For the latest odds, predictions, and more, check out our NFL betting blog.
AUGUST
Casino of the Month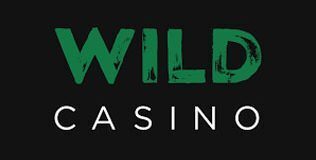 Welcome Bonus
250% up to $5,000
Read Review
Visit Site