KJ Hamler Draft Prediction – How Early Is Too Early?

Given how stacked this year's 2020 wide receiver class is, I originally thought KJ Hamler was going to slide well into the third round. But the more I study Hamler and investigate what he can bring to a team, the harder time I have envisioning that will happen.
The Penn State product is a slippery speedster who is best suited in the slot, and there are a number of teams searching for their next "Julian Edelman."
Let's study KJ Hamler's draft projection by looking at three teams that could call his name.
Dallas Cowboys, Pick #51
This Dallas Cowboys mock draft has Jerry Jones taking a cornerback at #51, but what happens if the Cowboys land C.J. Henderson or Kristian Fulton at #17? Does that open the door for Jerry to get Dak Prescott a shiny new toy to play with?
Amari Cooper and Michal Gallup have the outside covered, but Cedrick Wilson isn't scaring anybody in the slot.
With as much money as Dallas has tied up in a few of their superstars, they need all of the "cheap help" they can get. Jones could wait until the 82nd pick to try and pluck Hamler, but chances are he'll already be long gone.
Tennessee Titans, Pick #61
A.J. Brown balled out as a rookie in 2019, and there's still hope that Corey Davis is going to evolve into a more consistent receiver. However, Adam Humphries only caught 37 balls for 374 yards in 2019, and Tajae Sharpe signed with the Vikings. Delanie Walker isn't returning to Tennessee, nor is Dion Lewis.
Who's going to be there to help bail out Ryan Tannehill in tough situations?
Mike Vrabel is best served drafting an offensive lineman at #29 to replace Jack Conklin, but the 61st pick seems like a prime spot to actively seek out a playmaker on offense. Hamler's penchant for stretching the defense and gaining separation would do wonders for Arthur Smith's offense.
Washington Redskins, Pick #66
Once the Redskins take Chase Young 2nd overall in the 2020 NFL Draft, they'll have plenty of time to mull over their next pick. In fact, more than 24 hours will elapse between Washington's first and second selection. This should give Dan Snyder and his front office more than enough time to come study the pass-catchers and figure out which one would help expedite Dwayne Haskins' development the most.
Considering Dwayne is yet to master his 7-step drops and the stability of the offensive line isn't all that dependable, KJ Hamler would be the perfect supplement in Scott Turner's system. Hamler excels in the quick-hitting passing game thanks to his explosive footwork, and his ability to do damage after the catch is eye-popping.
Who Is Going to Draft KJ Hamler?
Tennessee would love to get their hands on KJ Hamler at #61, and the Redskins could sincerely use his speed when they are picking at #66.
The issue is, I see the Dallas Cowboys grabbing hold of the former Nittany Lion receiver when they are on the clock at #51. Here's a guy who averaged 16.9 YPR (yards per reception) in college running routes from the slot, plus he can be used as a weapon in the return game.
Frankly, with sub 4.4 speed and juke moves for days, you just want to get the ball in KJ's hands as much as you can.
Jerry Jones gets to make the final call, but it's safe to say that Mike McCarthy wouldn't waste any time signing off on this selection.
AUGUST
Casino of the Month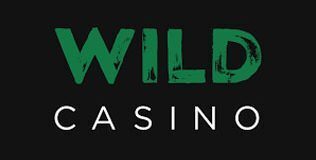 Welcome Bonus
250% up to $5,000
Read Review
Visit Site