Khabib Nurmagomedov vs. Tony Ferguson Betting Preview With Odds, Predictions, Analysis, and Pick

The latest Khabib Nurmagomedov vs. Tony Ferguson odds have the UFC lightweight champion as a significant favorite over Ferguson.
The leading UFC betting sites see this as less of a 50/50 bout than others think it will be. Maybe that is a good thing.
Despite the current situation with sports cancellations, the UFC 249 lightweight championship scrap will go ahead on April 18. What we do know is that the location of the event is being kept under wraps by the promotion's president, Dana White, but that New York will not sanction the fights.
But we don't care where this fight is held, do we? I mean, you could hold the bout in a damp field somewhere in Mongolia, and we'd still tune in.
Given that the fight has been arranged and canceled on four separate occasions already, we just want the answer to one of MMA's most pressing questions — Khabib or Ferguson? Is that too much to ask?
Well, when betting on Khabib to beat Ferguson, or vice versa, finding the right answer to this question could potentially win or lose you money.
Today, I'm going to break down what should be an incredible fight, provide you with the my Khabib vs. Ferguson predictions, look at the odds and best bets, and finish with a rationale for my pick. So, first, here is who I think will win this fight.
Khabib vs. Ferguson – Who Wins?
What makes this fight so incredible is that we have two of the greatest lightweights of all time battling for supremacy.
These guys are future Hall of Famers and deserve to be regarded as such. But Khabib is just such a special fighter. He has never lost a bout as a pro, despite 28 men trying their best to change that.
Scarily enough, he has only ever lost one round (to Conor McGregor) in the sport. That's right, a single fricking ROUND in 28 fights.
Naturally, there is more to my reasoning for picking Khabib to beat Ferguson on April 18, and I will be sharing that with you a little later.
But it's odds time now.
Latest Khabib vs. Ferguson Odds
These odds, which have been taken from the Bovada sportsbook, surprise me.
I expected the odds to be closer than they are, and that goes to show just how much faith the betting public has in Khabib. He has a big reputation in the sport and also attracts a fair amount of bets from those who bet on MMA but don't tend to watch it fanatically.
And look, it's understandable that Khabib's stock has risen greatly over the past couple of years alone. In his last two fights, he submitted both Conor McGregor and Dustin Poirier at a time when his fame and notoriety were at an all-time high.
Ferguson's odds are incredible value. Although a title shot has eluded him for years — if you discount the interim title that he won by submitting Kevin Lee in 2017 — he is on a 12-fight winning streak, earned against some of the best in the business.
Nine of his twelve wins have been inside the distance, with stoppages over Donald Cerrone, Anthony Pettis, and Edson Barboza standing out. He is no joke, and I am surprised his odds are this good.
Best Khabib vs. Ferguson Bets
With all of the above in mind, here are three of the best bets that you can place on this fight, taken from the Betway sportsbook.
Khabib to Win by Decision/Technical Decision (+175)
I'm going to start off with this bet, as it's the most likely scenario to occur in the fight.
In my opinion, Khabib's best chance of beating Ferguson is by collecting points.
Despite being known as something of a submission artist, Khabib has just four wins by sub since January 2012. Two of the four submissions he has earned in this timeframe came in his last two fights.
He has six wins by submission in this time period, with the other two wins coming by way of KO/TKO.
Tony Ferguson to Win by KO/TKO/DQ/Submission (+350)
Ferguson's best shot of winning this fight is by way of stoppage.
Still, odds of +350 on Ferguson beating Khabib by any of the four methods above are too good to ignore.
Ferguson has stopped seven of his last ten opponents, with his last two wins ending by way of TKO.
The Fight to Go the Distance (+140)
Although the odds of Ferguson beating Khabib by stoppage are worth a shot, I believe that this fight goes all the way.
In fact, I would say that this is the safest plus money odds bet you can find on this fight.
Why Khabib Will Beat Ferguson
This is a 50/50 fight, in so many ways. Without sounding too ambiguous, there are so many variables in this fight that it would take a few thousand words to break them all down.
So, instead, I'm going to focus on the key areas that should dominate this fight. Interestingly, this will be the 29th professional fight of both Nurmagomedov and Ferguson's careers.
It will probably be the most difficult one both men will ever have.
Comparing Both Fighters
Khabib's wrestling is one of the most potent weapons in MMA, but we know that Ferguson is incredible fighting off his back. Still, "El Cucuy" will be giving up an advantage to Ferguson in this area.
Ferguson is an incredibly unorthodox fighter on the feet and will have a six-inch reach advantage that could cause all kinds of problems for Nurmagomedov. Especially since Ferguson is one of the most potent strikers in the division.
The Russian is not known for his standup and has a very limited striking arsenal.
Although not as versatile as Ferguson, Khabib's fight IQ is very high. In fact, it is probably underrated. For example, how he tricked Poirier into gassing out by leaving his neck exposed at UFC 242 was a thing of beauty.
Ferguson has insane cardio, but at 36 — and having sustained a lot of damage over the years — we could see the beginning of a decline for the Californian.
Can Khabib Control Ferguson?
Ferguson has an incredible ground game but would be best served to try to use his standup against a guy that is the best wrestler, pound for pound, in MMA.
This is a guy that took Abel Trujillo down 21 times in a single fight at UFC 160. He has made a mockery of world-class fighters by utilizing this skill. He is like an alligator on the ground and has the strength of an ox. Just ask that bear…
In my opinion, Khabib will not find it difficult to take Ferguson down. And if he can take him down, he will find a way to get ahead on the judges' scorecards.
Khabib's ground and pound is also on another level and could leave Ferguson with too many questions to answer. While I don't see Ferguson losing by submission for just the second time in his 28-fight career, he is going to find it hard to keep his opponent at bay.
One thing I cannot ignore about this fight is that Ferguson was taken down relatively easily by Kevin Lee at UFC 216. If Lee could do that with a staph infection, well, arguably the greatest takedown artist in the history of the promotion will, too.
Khabib Always Finds a Way
One of the most important tools a fighter needs to excel is adaptability.
And Khabib has shown us over the years that he has this skill locked down. I have previously mentioned his incredible fight IQ, and this plays a part in being able to make split-second adjustments that can win fights.
Look, Khabib has never been beaten. He has only lost one round in his career, and even that was debatable. He has solved every single puzzle that has come his way, with aplomb.
One of the greatest tools Ferguson has — and the one that many believe will cause Khabib problems — is his unpredictability. But how unpredictable can you be when the strongest guy in the division has you down and at his mercy?
Ferguson's best shot at winning this fight is to catch Khabib cold and knock him out. If he can't do that, I don't think he has any other way to win this fight.
The Fight of the Century?
There is no doubt in my mind that this fight could be an epic that deserves its place among the greatest bouts in MMA history.
Khabib Nurmagomedov and Tony Ferguson are two special fighters, and fans have waited a long, long time to see them pitted together. This is the fifth occasion that the fight will have been scheduled, and if it doesn't happen now, it probably never will.
UFC President Dana White is going to make it happen, so let's just hope that the MMA gods do their bit to see it come to fruition.
AUGUST
Casino of the Month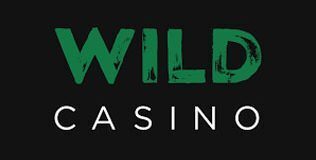 Welcome Bonus
250% up to $5,000
Read Review
Visit Site