Will Khabib vs. Ferguson Happen? Odds and Predictions for When the Fight Might Take Place

When Khabib Nurmagomedov pulled out of another scheduled showdown with Tony Ferguson ahead of UFC 249, I laughed. Not because it was funny, but rather for the absolute ridiculousness of it all.
In case you are not aware, Khabib vs. Ferguson has now been scheduled and canceled on five separate occasions. Five. One, two, three, four, five! I mean, how many times can you have your heart broken?
It got me thinking, though — will Khabib vs. Ferguson happen? Will we ever get to see this fight? Or are the MMA gods just persistent in denying us mere mortals what could be the single greatest bout in UFC history?
There are a few valid questions there, and I have some more, too.
In light of this bout being scrapped — as well as the entire UFC 249 card — I'm going to play the role of the bookmaker today. In doing so, I will create what I think are the odds on Khabib vs. Ferguson happening, when it will happen, and much more.
I'll be talking you through these Khabib vs. Ferguson odds and what I believe to be the future of this fight. Just make sure to remember that these odds are not officially set by any bookmaker. It's all just a bit of fun!
Khabib vs. Ferguson – The Story So Far
Before I get into things, I think it's important to touch upon the wacky history behind Khabib Nurmagomedov vs. Tony Ferguson. A history steeped in bad fortune, calamities, and the type of plot twists a pulp fiction writer wouldn't dare to put to press.
In short, this fight has been slated on five occasions, only to fall apart spectacularly before these two could make it to the cage. After the first couple of times, it was funny, but following the third cancelation, this matchup developed a superstitious quality.
The first fight was scheduled for The Ultimate Fighter 22 finale on December 11, 2015, which was the night before Conor McGregor starched Jose Aldo, to be crowned as the UFC featherweight champion.
At that time, both Ferguson and Khabib were highly rated prospects. Ferguson, the TUF 13 champion, was riding a six-fight winning streak into a scrap with Khabib, who had amassed an impressive record of 22-0 in the paid ranks.
Khabib, who had dominated future lightweight champ Rafael dos Anjos in his previous outing, was forced to pull out with an injury. This led to Ferguson taking on Edson Barboza at short notice and earning a stoppage win over the talented Brazilian.
Although it was disappointing to see Khabib pull out of that initial fight, the UFC penciled both guys in for UFC on FOX 19 in April 2016.
This was set to be Khabib's first scrap in nearly two years, and there were questions over whether ring rust would be a factor in the fight. But fate would strike for the second time, on account of Ferguson developing a lung infection and stepping to the side.
Khabib tore up his replacement, debutant Darrell Horcher, in just two rounds.
As you can imagine, when the third fight was scheduled, fans would never have believed that it could be canceled again. But it was. This led to many asking if Khabib vs. Ferguson was cursed.
I have previously written about the history of Khabib and Ferguson in more detail. Check it out if you are unfamiliar with just how utterly insane some of the reasons were for this fight being canceled.
For those of you ready to move on to pressing questions related to if Khabib vs. Ferguson will ever happen, let's do it.
Will Khabib vs. Ferguson Happen?
Hmmm. So, we have five scheduled fights that will span a period of almost five years by the time these two could feasibly agree to a sixth date.
We have seen things like lung infections, weight cutting disasters, production cables, and unprecedented global shutdowns stand in the way of this fight. So, it's not out of the question that something even crazier could prevent this potential classic from falling apart once more.
Of course, that's just being pessimistic, right? This fight will happen because it has to happen. And if we all put the talk about curses and superstition to one side and instead focus on working on it until it gets done, it will eventually come good, right?
Yeah, positivity is key. That'll do it…
Naturally, we need more than just a positive outlook to see this fight happening. We need these two guys to be fit, healthy, and kept as far away from TV production sets as possible.
More than this, we also need the current global situation to return to something resembling normality before fights are given the go-ahead.
That said, with Germany's Bundesliga soccer league slated to return in May, albeit behind closed doors until 2021, we could potentially see UFC fights by mid-summer. That is if the relevant authorities and bodies agree that it is safe to stage bouts.
Once everything is cleared in that respect, UFC President Dana White will surely have Khabib vs. Ferguson as a high priority. Even if I don't see it happening until around September at the earliest, they will push for this fight to get done.
Even if it doesn't happen this year, surely they will try again in 2021. But if it doesn't get done by then, not only do you have to factor in Ferguson's age — as he will turn 37 in February 2021 — but you also have to consider the chances of him fighting someone else and losing. Or, as unlikely as it sounds, Khabib losing to another opponent.
This would not just take the shine off the fight but could lead to it completely falling by the wayside.
Here are my odds pertaining to whether Khabib vs. Ferguson will happen at all.
Khabib Nurmagomedov vs. Tony Ferguson Odds – Will the Fight Happen?
When Will Khabib Fight Ferguson?
The history, the demand, and the spectacle of Khabib vs. Ferguson makes it the most eagerly anticipated fight in the history of the UFC. There's no denying it — this is the fight that the fans want to see.
More than this, it is the fight that the UFC knows could take the sport to a new level. At very least, it is a detour from the Conor McGregor era that, if it were a lightbulb, would be much dimmer than it has ever been.
With so much buzz around the latest date, fans were obviously disappointed that the UFC 249 showdown didn't happen. But in many ways, it could turn out for the best.
Let's imagine that Ferguson did fight Gaethje but was knocked out cold and made to look more mortal than his reputation sometimes would suggest. Would the demand for Khabib vs. Ferguson also lose its candescence?
Providing Khabib and Ferguson dig their heels in and things just go smoothly, we will see this fight. In my opinion, there are too many things in favor of Khabib vs. Tony than can work against it. Even if it is cursed, right?
The question is, when will it happen?
In my opinion, we won't see a rescheduled date before December 2020, at the earliest. Anyone expecting the fight over the next few months must remember that Khabib will be observing the holy month of Ramadan from April 23 to May 23.
In order to get in shape, Khabib will need a solid camp up to around three months, which would take him into late August. And even then, there is no guarantee that the lockdown will have ended.
I think we will get to see Khabib vs. Ferguson in early 2021. But it looks highly likely that these two will engage at any point next year.
Of course, if it doesn't happen then, it probably never will.
Below, you can check out my odds relating to when Khabib vs. Ferguson will happen.
Khabib vs. Ferguson Odds – When Will They Fight?
Before December 2020
+150
My Khabib vs. Ferguson Prediction
The most cursed fight in the modern history of combat sports, or just a litany of unfortunate events that have robbed us of a potential classic?
Regardless of what side of the fence you sit on, I'm sure we can agree that this fight has to happen. If the sixth, seventh, or eighth time is a charm, we have to see Khabib vs. Ferguson go down.
But like many things in sports, time is of the essence. Ferguson is getting no younger, and although he has not been beaten in almost eight years, if he fights anyone else, he could lose that shine.
Khabib is probably not going to be hanging around the UFC for much longer, so it is important for the promotion to do all they can do bring this fight to the fans.
Being as objective as I can be, I believe that the fight will happen. I see it going down sometime in 2021 but would not be surprised if we get the green light somewhere around November/December this year.
While most fans will be wary of getting their hopes up until they see both men flexed up and in the cage, it's still nice to know that we have a fight to look forward to.
Now, all we have to do is hope that the MMA gods do their bit and help us out here.
Final Words… For Now
Khabib vs. Ferguson will happen. Mark my words. Even if the sheer weirdness of this matchup makes it seem like it is just simply doomed.
The odds above might not be legitimate in the sense that you can bet on them on the leading UFC betting sites, but the aim today was to give you an idea of if the fight can happen and when. I hope that you agree with my take.
That said, I'd love to hear your say. Why not drop me a line below and give me your hot take on the Khabib vs. Ferguson situation and when you think we can expect to see it?
Until next time.
AUGUST
Casino of the Month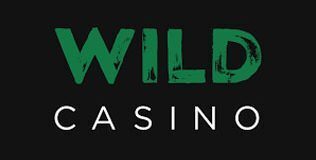 Welcome Bonus
250% up to $5,000
Read Review
Visit Site