Is Khabib vs. Ferguson the Most Cursed Sports Event in History? Will Khabib Be Stripped of the Title?

The MMA gods have spoken — Khabib vs. Ferguson is off.
This is the fifth time that this fight has been scheduled and canceled before the two have had a chance to lace up gloves. That is just insane. It's heartbreaking, in a way, as there is a chance we may never get to see what could be the single greatest bout in lightweight history.
Khabib took to social media to announce that he was withdrawing from the fight, much to the heartbreak of fans across the globe. There was a slight chance that the UFC 249 headliner would go ahead, but the 155-pound champ ended that.
But let's stay optimistic here. This fight can still happen; I'm sure of that. Providing Ferguson refuses a change of opponent for the April 18 card and avoids fighting anyone else until a viable date has been identified to reschedule the fight with Khabib, we could see it later this year.
Then again, part of me believes that this fight is simply cursed and will probably fall apart whenever it is rescheduled.
But the most cursed sports event in history might lead to a real shakeup in the UFC. Khabib could be stripped of his title, and a new king at 155 could be crowned.
Today, I'm going to walk you through a history of failed fights under bizarre circumstances and explain the ramifications for this latest scrapped, um, scrap.
UFC 249 – The Latest Khabib vs. Ferguson Fight to Be Canned
Man, I can't explain how bummed I am to see this fight canceled for the fifth time. If the current circumstances weren't so downright bizarre, I'd be seriously questioning if either guy even wants the scrap.
Khabib broke the news of him pulling out of the fight via social media and took aim at fight fans who he felt were demanding too much of him.
Nurmagomedov had been the source of many fans' ire over the past few days, ever since news broke of him being stuck in Russia, thus putting the fight in jeopardy.
A minority of numbskull MMA fans hit out at the champ, claiming that he had purposefully fled to Russia to avoid facing Ferguson and should be stripped of his title. Ferguson has even suggested he should have his strap taken from him.
According to this theory, Khabib was looking for a way to avoid the number one challenger in his division. Now, if you know anything about the 31-year-old, he is one of the last fighters you could accuse of being a candidate for ducking fights.
Given that a sizeable chunk of the sports world has been highly critical of UFC President Dana White's insistence to arrange fights in the current circumstances, some fans have shown their appreciation for Khabib's stance.
Then again, there are others who are asking why the champion chose to head to Russia rather than staying in the US while the promotion worked around the clock to save the fight.
It's a fair question, even if I disagree with those criticizing him for it.
Khabib vs. Ferguson – A History of Cursed Fights?
The story of Khabib vs. Ferguson is… well, despite being a potential candidate for the greatest matchup of all time, it has fallen apart on every occasion it has been penciled in.
By the time this one can be rescheduled, if it will be viable at all, it will be close to five years since the first encounter was placed in the diary. Almost five years of history between these two lightweight greats, without as much as a single punch being thrown.
Here's the history of the other four failed encounters.
The Ultimate Fighter 22 Finale – December 2015
Just one night before Conor McGregor's iconic 13-second knockout of UFC featherweight champion Jose Aldo, Nurmagomedov and Ferguson were set to meet for the first time.
It was apparent to everyone just how talented both guys were, with Khabib putting a 22-0 record on the line against the TUF 13 champion.
Ferguson had won nine of his ten fights in the promotion, while Khabib's last fight saw him have his way with Rafael dos Anjos.
Nurmagomedov pulled out with an injury ahead of the bout, while Ferguson earned a second-round stoppage over the replacement Edson Barboza, to much acclaim.
UFC on FOX 19 – April 2016
Fans put the disappointment of the canceled encounter in December 2015 behind them, looking forward to seeing the two clash a few months later.
Khabib had been out of action for almost two years at this point, and some saw him as ripe for the taking. Unfortunately for Ferguson, he was forced to pull out a fortnight ahead of the bout due to a nasty lung infection.
Darrell Horcher stepped in as a late-minute replacement, and Khabib starched him in two rounds in a 160-pound catchweight fight.
UFC 209 – March 2017
Almost a year after their second scheduled fight was canceled, the UFC matchmakers pitted Nurmagomedov and Ferguson against each other once again.
By this time, Conor McGregor was the champion of the division, having beaten Eddie Alvarez in November 2016. Given that the Irishman had all but secured a money-spinning boxing bout with Floyd Mayweather that summer, the UFC interim lightweight title was up for grabs in this one.
Not even the promise of a title could persuade the MMA gods from interfering in this one, as Khabib was hospitalized on the morning of the weigh-ins due to complications with weight cutting.
Ferguson later took on Kevin Lee and beat him to win the strap.
Things were getting ridiculous at this point.
UFC 218 – April 2018
Okay, so third time was not a charm, but the fourth scheduled fixture between these two would surely go ahead, right?
Wrong. So, so wrong.
And this time, the fight was canceled by a freakin' production cable, of all things.
Just eight days before the fight, the interim lightweight champion tripped over the cable while fulfilling media obligations, blowing out his knee in the process.
If anyone was reluctant to call this fight cursed before, they were well and truly in the minority if they disagreed this time.
What made things worse is that this happened on April Fool's Day.
Ferguson's injury sparked the now-infamous McGregor vs. Khabib melee that led to both guys fighting for the title later that year.
It also put Ferguson in the shade for a little while. So, it sucks for him to have to go through this again.
As it stands, the tallies are 3-2 in favor of Khabib. In canceled fights, of course.
Khabib vs. Ferguson Canceled Again – What Happens Next?
Well, it's unclear where things proceed from this point.
As I write this, fans of both fighters are at loggerheads as to whether Khabib should be stripped and if Ferguson should wait to fight him later in the year or take a replacement fighter.
While Nurmagomedov has publicly declared that the UFC gave him permission to fly back to Russia, there is talk that this was not the case. Will Khabib be stripped of the title to make way for a scrap between Ferguson and McGregor, for example?
It's unlikely, but if McGregor was offered to Ferguson, I could see an interim title being put up. With the current global situation causing so much uncertainty, it could be a nice opportunity for the UFC to introduce a little order into a division that has been its most problematic over the past few years.
It would be ironic for McGregor to be the man that has a hand in doing just that, given that he was responsible for locking 155 down while he chased Mayweather and essentially took a self-imposed hiatus after he made mega-money on that fight.
One of the main drawbacks for Ferguson would be that — if he went on to accept a fight against a replacement and lost — he might not get the chance to ever fight for the title again.
Unlike Khabib, who is only 31, Ferguson is 36 and the oldest of the elite lightweights operating in the promotion today.
ESPN's Ariel Helwani recently conducted a poll on the matter of whether Ferguson should wait for Khabib or if he should take on a replacement. The majority voted for him to wait.
If you're Tony Ferguson, what do you do?

— Ariel Helwani (@arielhelwani) March 31, 2020
But this is Conor McGregor we are talking about here. And that could change everything.
Ferguson later indicated that he would only fight McGregor if his bout with Khabib was canceled for the fifth time.
Will Khabib Be Stripped of the Title?
Make no bones about it, Khabib Nurmagomedov is one of the biggest stars in combat sports.
The 28-0 UFC lightweight champion is a global superstar of MMA, but he is also unique in the sense that he is an absolute monster and seemingly unbeatable. The UFC knows this, too.
If the promotion really wants Conor McGregor back at the top of the pile, Nurmagomedov is an impenetrable, unbreakable brick wall in front of that ambition.
The MMA conspiracy theorists will no doubt be thinking that this could be the perfect excuse for Dana White to strip Khabib. It would likely lead to the Dagestani hero hanging up his gloves, given that he has publicly admitted that he is close to retiring anyway.
Much was made of McGregor getting a shot at Nurmagomedov's title in 2018, and a lot of this was down to his sheer star power.
But that fight, at UFC 229, was arguably the last of a dying breed. In other words, the UFC's reliance on pay-per-view points has changed since the promotion's new deal with ESPN kicked in, whereby they are guaranteed a flat rate of PPVs.
Still, White had previously guaranteed McGregor a shot at the winner of the now-canceled Nurmagomedov vs. Ferguson.
If he didn't see a brighter future with McGregor back as a champion, then he would surely be more inclined to adhere to the same meritocracy that works in other divisions in the promotion — he would have given a shot to guys like Gaethje.
At very least, he would have told McGregor to get back in line and prove himself in the division.
McGregor's record at lightweight is 1-1 at 155 pounds, and 3-3 in his last six fights, including the bout with Mayweather. You wouldn't say that record, which includes a recent win over a faded Donald Cerrone at welterweight, is worthy of a lightweight title shot now, would you?
But what is as equally certain as death and taxes is this — if Khabib is stripped and the belt is on the line, McGregor will be fighting for it.
Wrapping It Up
Imagine having the hots for a girl in high school, asking her out for a date, and she says yes. Awesome. Only, when you are set to meet up, she gets ill, so you reschedule. Then, you get ill the next time.
Not wanting to pass up the opportunity, you ask her out a third time, but her pet dog gets run over the morning prior to your date. But even though the whole thing seems jinxed, she asks you out again, you arrange another date, and then bam! You fall down the stairs and break your leg.
Finally, you get better and ask her out for the fifth time. Only aliens invade the planet and wipe out half the… you get the picture.
This is Khabib Nurmagomedov vs. Tony Ferguson in a nutshell. A fight that has led to more odds on the top UFC betting sites coming to nothing than Nostradamus' predictions.
Cursed? Pfft. You don't say.
AUGUST
Casino of the Month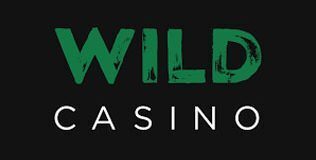 Welcome Bonus
250% up to $5,000
Read Review
Visit Site