Hide Bonus Offers
| | | | | |
| --- | --- | --- | --- | --- |
| #1 | Bovada Sports | 50% Up To $250 | Visit Site | Bovada Sports |
| #2 | BetUS | 125% Up To $2,500 | Visit Site | BetUS |
| #3 | MyBookie | 100% Up To $1,000 | Visit Site | MyBookie |
| #4 | Everygame | 100% Up To $500 | Visit Site | Everygame |
| #5 | BetOnline Sports | 60% Up To $1,000 | Visit Site | BetOnline Sports |
Kentucky Wildcats vs. Penn State Nittany Lions – Odds, Predictions, and Pick for Betting the 2019 Citrus Bowl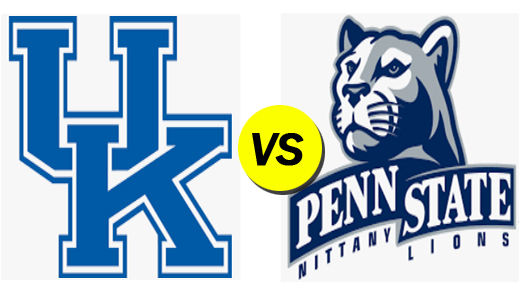 New Year's Day is a chance for most of us to catch up on sleep and recover from the choices we made the night before. But that won't be the case for the members of the University of Kentucky football team, nor the men who play for James Franklin and Penn State.
Those guys will be zoned in, locked, and loaded for the battle that will ensue.
The Wildcats and the Nittany Lions clash in the VRBO Citrus Bowl on January 1st at 1:00 pm EST in Orlando. Hoping for good weather won't be an issue, but those looking for a bunch of highlight-reel-worthy plays might have to switch the channel.
Perhaps the LSU vs. UCF matchup in the Fiesta Bowl over on ESPN starting at the same time is more up your alley, because one thing is for certain about the Citrus Bowl.
Both of the defenses will be coming to play, and scoring points could be at a premium. The spread is bouncing around between 6.5 and 7 depending on where you are shopping your lines, but I'm not too worried about who is going to win this game.
The 2019 VRBO Citrus Bowl
Records: Kentucky Wildcats (9-3), Penn State Nittany Lions (9-3)
Where: Camping World Stadium – Orlando, Florida
When: Tuesday, January 1st – 1:00 pm EST – ABC
Let's look at how these teams played toward the end of the regular season to see if we can gain a glimpse into what to expect on New Year's Day.
Overall, it was a disappointing year in Happy Valley. The Nittany Lions opened the year ranked in the top ten and had aspirations of competing in the College Football Playoff. But back-to-back losses to Ohio State and Michigan State put a damper on those plans fairly quickly. A blowout loss at the hands of Michigan in early November had many wondering if Penn State would even recover and how the year would finish up.
Fortunately for fans in University Park, the Nittany Lions rallied with a big win over Wisconsin before ending the year with convincing victories over Rutgers and Maryland.
All in all, 9-3 and a date in the Citrus Bowl isn't where James Franklin wanted or expected to be.
Flip the coin, and the Kentucky Wildcats are elated to be playing a bowl game on January 1st with a chance at a 10-win season.
Fans in Lexington are pleased with the progress that Mark Stoops has made, as the strides this program took in 2018 were obvious and clear. Kentucky beat Florida for the first time in more than 30 years and had a winning record in the SEC for the first time since 1977.
No longer are the Wildcats a pushover, as they stomped on South Carolina and Mississippi State and slid by Vandy and Mizzou. They play smart football and don't shoot themselves in the foot.
The team is built from the ground up, relying heavily on running the football and playing stout defense. Benny Snell Jr. was one of the top running backs in the nation in 2018, accumulating 1,305 yards and 14 touchdowns on the ground.
Thanks to consistent play from the offensive line and the powerful skill set of Snell, the Kentucky offense averaged 201.3 rushing yards per game. The problem is that their steady diet of run plays leaves the passing attack fairly inept.
Terry Wilson was accurate in completing more than 67% of his passes for Coach Stoops, but his 11/8 TD/INT ratio isn't too promising. The fact that Wilson only surpassed 200 yards through the air three times in 12 games tells me that the ceiling of this offense is most certainly capped.
As far as the Penn State offense goes, they underperformed mightily. Trace McSorley threw for more than 3,600 yards and 29 scores as a sophomore. As a junior, his impressive stat line of 3,570 passing yards and 28 passing touchdowns had us thinking he'd be on the short list of Heisman Trophy candidates in 2018.
But Trace took a big step back during his senior campaign and only connected on 53.4% of his throws. This equated to tossing just 16 TDs and finishing the season under 2,300 yards through the air. Combine this with the fact that Kentucky's pass defense ranks 14th in the country, and you can start to see how this one could play out.
Kentucky Wildcats vs. Penn State Nittany Lions – Lines and Pick
Achieving first downs and reaching pay dirt could be really tough for McSorley and his supporting cast.
However, this won't take the Nittany Lions out of the game, because their defense can wreak some havoc of their own. Penn State's 43 team sacks were the fifth most in FBS (I-A), and they allowed just 20.0 points per game.
We already know Kentucky lacks balance and struggles to score touchdowns, as evidenced by scoring the third-fewest points among all 14 SEC schools.
The way I see it, it's going to be a slugfest, and either squad could come out on top. I give a slight edge to Penn State, which is why I'll be attacking this game from a different betting angle.
The more I study this game and look at both sides of the football, the harder time I am having figuring out how these offensive units are going to put the ball in the end zone. As good as both teams are at running the football, they're even better at stuffing the run.
I suspect we'll see a lot more punts than plays of the "big-play variety," as do I forecast this one coming down to the wire. I was itching to take the Wildcats plus a touchdown, but I got a bit nervous in remembering how good of a football coach James Franklin is.
Look for both Stoops and Franklin to have their troops completely prepared for this one, and expect some really high-quality defense to be played. I wouldn't have too many expectations beyond that.
Get Ready for a Dog Fight!
It won't be the prettiest of all the college football bowl games on the schedule, but that doesn't mean it doesn't present an opportunity to place a bet and win some money. If you want to see a bunch of points and future NFL players left and right, perhaps tune into the Orange Bowl where Alabama plays Oklahoma.
The Citrus Bowl isn't going to provide that type of electric atmosphere, but it should still be a real barn burner.
I've heard touts saying that this Penn State group is charged up and will cover easily, and I've also heard "so-called experts" claim that the Wildcats are going to pull off the upset.
Personally, I am not sure who comes out on top.
But I looked at all the data and came to the conclusion that these offenses can beat up on weak competition, but they really falter when facing superior talent. That'll be the case at Camping World Stadium on New Year's Day, which is why this one is measuring up to be a low-scoring affair.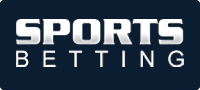 VISIT SPORTSBETTING.AG FOR THE LATEST BETTING MARKETS ON THE CITRUS BOWL AND OTHER BOWL GAMES