Why Keno Is a Superior Casino Game to Bingo

The keno vs. bingo wars of the early 21st century resulted in some of the most violent scenes ever witnessed on European shores.
The battle raged for hours, with pro-keno forces (Kenonites) stealing upwards of 12 bingo daubers before ransacking a mini-jackpot game and heckling the caller. Defending bingo forces (Bingonians) stood their ground, with a band of senior citizens trapping Ken O'Connor, the Kenonite leader, inside the afternoon buffet hall.
At 2:17 pm on a warm summer morning, they forced six portions of creamed corn down his throat before calling his mother and demanding that he be grounded for the week. Shockingly, he was never seen in the bingo hall again, having decided to only play at safe online casinos. For his own protection, of course.
This war is honored on August 1 of every year as a reminder of the thin veil that separates both factions. And, more importantly, the delicate fragility of peace. If you haven't heard of this harrowing event before, that could be down to no one remembering. Or perhaps the fact that I completely made it up. But that is beside the point.
What really matters is that you put the bingo vs. keno debate to rest, once and for all…
Comparing Online Keno to the Land-Based Experience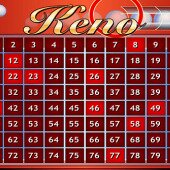 There was no such thing as the keno vs. bingo wars. No one got heckled, and the corned beef hash was safe.
Of all the things to argue about in this world, these two games are probably at the bottom of the list of most sane people.
Now, that's not to say that playing bingo is entirely safe. I would probably choose to insult boxing's heavyweight champion, Tyson Fury, down a dark lane over upsetting a game of bingo in my local hall. I have seen how those people look, and I don't fancy coughing up umbrellas and Claddagh rings for the next six weeks or so.
But keno is different from bingo, right? You don't get the same level of intensity with this lottery-style game as you would with a house packed with silver-haired mafia types, right? That depends on where you play, I guess.
Based on the atmosphere alone, it should be obvious that playing keno online will be much closer to the online bingo experience. After all, you won't be surrounded by other people. And for the real misanthropes among us, that's great news. For those who can't enjoy either game without company, the option is to get involved with games currently going on at your nearest casino or hall.
One of the first major differences when comparing bingo and keno is that it is mainly played at casinos.
Of course, it is available to play at some sportsbooks and betting shops, unlike bingo, which is significantly more prevalent in designated halls in most countries around the world.
Due to its popularity, you will find all kinds of different keno games to play at a casino.
These include the live dealer format and several other electronic, random number generator variants, such as superball keno and Cleopatra Keno. The last one is based on the classic slot title, of course.
Playing keno at a casino means making a trip in person. This can put some people off, especially if they are not too keen to mix with others. Most machines are still noted and coin-operated, so take physical cash with you. Then, if you win, you will have to physically cash out and go through the process of doing that.
The upside to playing keno in a land-based environment is the buzz of having others there with you, especially if you win. But does it outweigh the online experience? I don't think so.
Is Keno Better Online or at the Casino?
Like most games, choosing to play keno online instead of in a brick-and-mortar establishment is a matter of preference. Personally, I would rather try my luck with one of the top casino sites listed below rather than make the trip across town.
How We Rate

Safety & Security
You should be able to gamble online without fear. So we only recommend licensed sites that use the latest security and encryption techniques.

Bonuses
Maximize your bankroll with fantastic bonuses. Our recommended sites offer valuable bonuses with fair terms and conditions, including manageable wagering requirements.

Games & Betting
The best sites have the best wagering options. That's why you will find extensive games and betting opportunities on our recommended sites.

Banking
Getting your money to and from your account shouldn't be a hassle. We only recommend sites with a variety of convenient banking methods, including cryptocurrency and e-wallets.
That's not always going to be the way. Some games are better suited to the in-person experience, especially if you have company.
I mean, playing games like roulette, craps, or bingo with others around you can be fun. But keno is better suited to playing alone. Again, that's a strict matter of opinion. Culturally, it might not be the same for those from different backgrounds. Perhaps my stoic Irish nature means I can happily do both, but my preferences are what they are.
One thing that makes playing online keno better in my eyes is the full choice of games available across many different sites.
When you are at a casino, you're stuck with what is available. And if you're hoping to play the game on your first visit to that swanky new gaming resort, you had better hope they have the means to accommodate you.
That is not the case when you opt for the online experience. With so many of the top casinos online offering keno, you'll struggle not to find at least a couple of solid titles on any leading site. And if you're not feeling these, you can just move on elsewhere. Whether it's keno or bingo, that applies to both!
I like my comfort, especially in the winter. I also like listening to my own music, eating my own food, and not paying over 12 bucks for a gin and tonic when playing keno online. However, those things don't matter as much if I'm with a group or party.
Then again, if I do have company, the last game I'll probably choose to play is keno. And that makes sense, right?
If you consider giving the online keno experience a go, read the following guide before diving in!
Is Bingo Better Online or In-Person?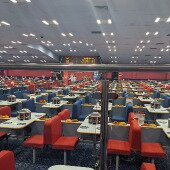 One of the main topics to consider when choosing between keno vs. bingo is what works best online.
I've already stated my case for keno being a much better game online than it is at a casino. But can I say the same for bingo? After all, isn't the latter a game that is as better known for its social experience than it is for winning money? Again, that depends on who you are and how you want to play.
I would be flat-out lying if I told you I'm a bingo buff, whatever one of those is. I could visit the best US casino online one hundred times, and I might not even spend as much as thirty minutes on bingo. When I'm in the mood, maybe I'll try my luck and see if the balls hit in my favor. While it's not my favorite game to play, it's certainly not one I would avoid.
Although I intend to be as objective as possible here, there is no way that this piece will work without some personal experience sewn in. And I have a background in playing bingo online and in bingo halls. The last one, of course, was not a decision I took lightly.
My girlfriend at the time forced me, at gunpoint, into the bingo hall. What choice did I have? Especially as she threatened to give my PlayStation a nice, hot bath if I didn't comply.
I am joking, of course. She would have done much worse than that if I didn't go with her and her friends.
Thankfully, I got on well with the partner of one of her friends. While we were part-terrified/part-amused, the promise of a few frosty ones made the experience less intimidating. Aided by some good old Dutch courage, we immersed ourselves fully into the bingo world and got on with it.
I mean, I can see why people enjoy the in-person experience—especially some of the older clientele. For seniors, it's super accessible, very friendly, and about as bright and loud as you can get without going to a Rammstein show. Once you learn how not to get kicked out of a bingo hall, you're on your way.
But for me? Again, I'm not so sure this game is better enjoyed in a land-based setting.
Why Playing Online Bingo Is Better
Although I'd like to think of myself as a modern man for modern times, I am very traditional in other ways.
First, I wouldn't say I like unnecessary noise. Second, those bright industrial lights. The sensation of them piercing my eyes to the soundtrack of people jabbering on comes only second to the Viking blood eagle technique on my list of the worst methods of human torture.
Third, the corny calls. Especially with some fake tanned guy in a yellow tuxedo spitting them out as if they are Wildean witticisms that he came up with on a gap year in Tibet.
Caller: "42, Winnie-the-Pooh. 17, Dancing Queen. 27, Gateway to Heaven…"
Me: '44, I'm out the door, mate. Enough.'
Other things I dislike about playing bingo in person are the musty smell. The reason why is that I can't figure out if it's the hall, the clientele, or the food that is radiating a worse stench than rotting fish.
I'm also terrified of old ladies with "that" looks in their eyes. And when the going gets tough, no one is as prone to maximum security, federal-prison levels of grotesque, unhinged violence than Elsie with her blue blotter. If you and your friends want a reenactment of Braveheart in your local bingo hall, just cough real loud as the penultimate ball is being announced…
You get none of that playing bingo online.
Sure, you can opt to listen to the live bingo caller. But the operative word here is "opt." The numbers come up on the screen, with no chatter or dank smells spoiling the party. There aren't any suspiciously young people hanging around in tank tops and sweatpants, clearly exploiting the cheap beer.
It's bliss, right? You sit with your own drink, with your pods playing some Miles Davis or Motorhead — whatever your preference is — and get to it. Just make sure to read our online bingo guide before you play!
What's better is that you can find multiple different online bingo games that suit you and your budget. Furthermore, there are tons of bonuses, free plays, and other incentives that can help you win some money. These are often much better than what's available in the hall.
But the thing that makes playing bingo online better than in-person? You don't have to risk being blotted to death by Elsie and the gang for scooping a prize. Just lock and bolt your doors and windows, making them silver-haired mafia-proof, and relax.
So, we've covered keno compared to bingo, and vice versa, when playing online vs. in a land-based environment. Now, I'd like to look at both games in a little more detail to see the main differences between bingo and keno and provide a little on the best way to approach playing both!
Bingo vs. Keno – What Makes Them Different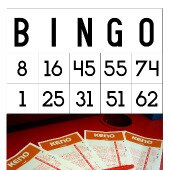 I'm not going to give you an in-depth history of keno or bingo. Nor will I be introducing any random facts about these games for your reading pleasure.
I've been tasked with providing some clear-cut answers to many questions surrounding these games. The most important ones are based on comparing bingo and keno and the best ways to discern between the two. Other than the names, of course.
Let's look at the main factors which will probably influence you when deciding between bingo and keno.
How Keno Works – The Basics
Keno is a game that works similar to lotteries.
You typically play keno by choosing from numbers between 1 and 80. Some variants have different numbers.
This game can be played with a traditional drum or random number generator (RNG) software.
Numbers are drawn at random. In a typical game, 20 numbers will be drawn in one game.
Players are paid out against the number of balls chosen and how many are matched to their selections.
The volume of numbers chosen and matched will generally increase the payouts in a game of keno. Paytables differ depending on the casino, site, or game provider.
The keno house edge also varies from game to game, with a broad margin of between 4% and 36%.
If you hope to hit 20 numbers on a 20-spot ticket, the odds are estimated at 1 in 3.5 quintillion.
As you can see, keno works pretty similar to most games with balls and a drum.
It is, quite literally, a numbers game. The more numbers you match — or in most cases, getting no matches at all — will drive up the odds for keno payouts. While the keno vs. bingo debate is sometimes settled by the fact that getting all numbers is nigh on impossible, the game is said by some to have been around for over 3,000 years.
Some believe that proceeds from the game helped finance the building of the Great Wall of China.
Beat that, bingo lovers.
Breaking Down Bingo – How to Play and More
Like keno, bingo is a lottery-style game.
Multiple versions arere popular around the world, such as thirty ball bingo, seventy-five ball bingo, eighty ball bingo, and ninety ball bingo.
The game's object is to attempt to hit all the set numbers on a card. This is typically 24.
There are numerous ways to win at bingo, including completing horizontal, vertical, and/or diagonal lines. However, 75-ball games usually require players to complete a set pattern.
Again, like keno, you find numerous versions of online bingo. There are plenty of variants to try, with new and imaginative takes appearing on top casinos regularly.
Bingo can be traced back to 16th-century Italy. It is believed to derive from its antecedent, Il Gioco del Lotto d'Italia.
So, what is it to be? Bingo or keno?
Fundamentally, the two games operate pretty similarly. There is a drum, balls, and players hoping to match numbers for prizes. Although there are one or two other similarities, that is pretty much where things end.
Most people in the world have some frame of reference for bingo. It's such a popular game across the globe, despite being painted as one for older adults. While it's true that bingo is one of the casino games women like to play most, it's also popular with men.
Just because that is the case doesn't mean you have to like it. And if you're tasked with choosing, the obvious bingo and keno comparisons might drive either way. For me, however, it's pretty simple. Keno is the better game.
Here's why.
What Makes Keno Better than Bingo?
It's tough to be an objective observer when trying to settle the keno vs. bingo debate.
It's all about subjectivity. In other words, it's down to you and what floats your boat. I find keno to be the more interesting game of the two. Not only does it appeal more to my tastes, but it's also more exciting to get involved in.
What I like about keno might be along the same lines as what you love about bingo. I'll tell you that keno is the superior game, but there is no right answer in any argument about which is best.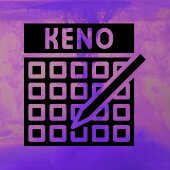 There really is no set answer.
I mean, casino games are intended to be enjoyable. Whether you find satisfaction in beating the blackjack dealer or just having some fun on the roulette tables, you would not be engaging if it was a laborious endeavor with no pleasure extracted whatsoever.
At least, I hope you wouldn't.
Some games are down to chance. Keno and bingo are two of the best examples out there. There is no real strategy to apply to bingo that will drastically improve your chances of the balls falling in your favor. Nothing legal, anyway.
But for me, I like keno more than bingo. And that's pretty much all there is to it. So, why not give both a shot and arrive at your own conclusion. It doesn't have to be a scientific proposal. Just have some fun and hopefully win some money in the bargain. But try not to go crazy.
If you want to learn just how far bad gamblers have ventured in the past, this next piece takes some beating!
AUGUST
Casino of the Month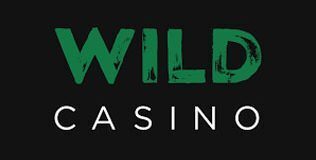 Welcome Bonus
250% up to $5,000
Read Review
Visit Site