Odds and Prediction for Kendall Jenner's Next Boyfriend

The Kardashian and Jenner family is one of the most famous in the entire world. They play a large role in our society, from fashion to media. You could be a big fan of the family, or you could hate them. One thing is for sure: you know who they are.
This family is constantly in the news, and the media eats them up like a piranha feeding frenzy. So, when Kendall Jenner and Devin Booker called it quits on their relationship, it sent another shockwave through social media.
That left fans with many questions: Why did they break up? Is there a chance they will get back together? Who is Kendall Jenner's next boyfriend going to be?
You might not know this, but betting on celebrity relationships is available on the best entertainment betting sites. Seems too easy to be true, right? Let's look at Kendall Jenner's boyfriend odds to see who might hit her up next.
Kendall Jenner's Recent Breakup and Why She's Single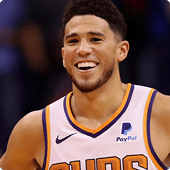 Before we get into the odds to answer the question "Who will Kendall Jenner date next?" let's break down her previous relationship with NBA star Devin Booker to see what went wrong. Kendall doesn't keep too many of her relationships in the public eye, so that the details could be hit or miss.
The supermodel and shooting guard reportedly began seeing each other in April 2020, but it wasn't 100% confirmed. Kendall and her sister Kylie joined Booker for dinner in Malibu, California. Apparently, they have a lot of mutual friends, which could be why they started talking in the first place.
After flirty exchanges on social media, hanging out with Justin and Hailey Beiber, and being spotted at the controversial Kim K birthday island party, they seemed to be official.
Kendall was also spotted supporting Devin in the NBA Finals before traveling to Italy together. In May of 2022, Jenner brought Booker to Kourtney Kardashian's wedding as her date. A month later, the power couple split.
Kendall was rumored to have said they were on separate paths for their futures. But, of course, Kris pressuring Kendall into freezing her eggs could have put a lot of strain on their relationship.
Not much else has been publicized about the break-up. In fact, Kendall and Devin were spotted hanging out together after the alleged splitting. That could mean they are closer to being back together rather than broken apart, or perhaps remaining close friends.
Either way, Kendall Jenner's boyfriend odds are still available. Let's see who's on Kendall Jenner's boyfriend list in case she's officially broken up with Booker.
Kendall Jenner's Boyfriend Odds
Here are the candidates you can bet on to be Kendall Jenner's next boyfriend.
We have seven players in the NBA on the list and one that's affiliated with the NBA. Starting at the bottom of Kendall Jenner's relationship odds, we have the Toronto Raptors mascot "The Raptor" as an option here.
If you think back to the NBA bubble, Devin Booker had beef with The Raptor for trying to distract him during his free throw attempts.
This was probably the most puzzling moment in the bubble and one of the oddest in NBA history. In the year that no fans were allowed in the stadium, players got to shoot their free throws without any distractions. The Raptor's job is to support the team and get the crowd going, which wasn't possible then.
So, The Raptor tried his best to support his team, which infuriated Booker at the charity stripe. Booker has undoubtedly been at the free-throw line with thousands of people hoping for him to miss, so it was odd for him to lash out at the lone mascot here.
Even if Kendall and Booker are still friends, let's say their break-up takes a turn for the worse, and Kendall wants to lash out at her former beau. Bovada is the site offering this bet and says that the winner of the bet has to be made official on her Instagram account.
As for who will be Kendall Jenner's next boyfriend, it would probably be wise to steer clear of The Raptor, odds-wise.
When we look at the rest of the list, multiple men could make for viable options. When seeing the name "Sterling Brown" on the list, some of you might be thinking of the actor Sterling K. Brown, but it's actually Sterling Brown of the Houston Rockets.
Paolo Banchero is the newest NBA player on the list and is just 19 years old. Kendall is a bit older at 26, so this age difference could be a reason not to bet on him.
Betting on who Kendall Jenner will date next is possibly not something you would have seen yourself doing, but this simple bet could be a quick way to reap some rewards. You can head to Bovada to place your bets, or you can try any of the top entertainment betting sites detailed below.
Best Entertainment Betting Sites
How We Rate

Safety & Security
You should be able to gamble online without fear. So we only recommend licensed sites that use the latest security and encryption techniques.

Bonuses
Maximize your bankroll with fantastic bonuses. Our recommended sites offer valuable bonuses with fair terms and conditions, including manageable wagering requirements.

Games & Betting
The best sites have the best wagering options. That's why you will find extensive games and betting opportunities on our recommended sites.

Banking
Getting your money to and from your account shouldn't be a hassle. We only recommend sites with a variety of convenient banking methods, including cryptocurrency and e-wallets.
Who Has Kendall Jenner Dated in the Past?
When making your Kendall Jenner boyfriend prediction, you should see who her ex-boyfriends are to get an idea of what she looks for in a man. Of course, a staggering amount of them have played in the NBA, so that's why the entire list is full of basketball players.
Here is a helpful list of Kendall Jenner's ex-boyfriends that we know of.
Devin Booker (2020-2022)
Kyle Kuzma (2019-2020)
Ben Simmons (2018-2019)
Anwar Hadid (2018)
Blake Griffin (2017-2018)
A$AP Rocky (2016-2017)
Jordan Clarkson (2016)
Orlando Bloom (2015)
Lewis Hamilton (2015)
Chandler Parsons (2014)
Harry Styles (2013-2016)
Before dating the Suns' shooting guard, Kendall was seen with Lakers forward Kyle Kuzma. Neither confirmed the relationship, so it's unclear how real it was. Nonetheless, he was another player in the NBA.
Before Kuzma was Ben Simmons, who was on the 76ers at the time, she and Simmons reportedly broke up on good terms, and the break-up was rumored to be primarily due to long distance.
Stopping the streak of NBA ex-boyfriends, Kendall dated model Anwar Hadid. Anwar is the brother of Gigi Hadid, who is friends with Kendall. The three were spotted hanging out together in 2015, and Kendall and Anwar were on and off over the next couple of years.
Kendall was also spotted going to a Travis Scott concert with Blake Griffin a few years ago. They also joined Scott and Kendall's sister, Kylie, on a double-date to Universal Studios.
Speaking of rappers, Kendall also dated A$AP Rocky, and they went to the 2017 Met Gala together.
Before dating Rocky, Kendall dated another NBA player named Jordan Clarkson. Clarkson was on the Cavaliers at the time and was teammates with Tristan Thompson, who dated Khloe Kardashian.
Orlando Bloom was 38 when he dated Kendall, while she was 19. The actor is reportedly engaged to singer and American Idol judge Katy Perry. If you are a fan of Katy Perry, check out our entertainment blog, which features American Idol regularly.
Lewis Hamilton and Kendall were reportedly "just friends," so he might not technically be an ex-boyfriend. She and Chandler Parsons shared the same trainer in LA and had dinner together as well.
Jenner and the mega-pop star Harry Styles have also been on and off over the years.
Betting on Who Will Be Kendall Jenner's Next Boyfriend
Who will you be choosing to bet on for Kendall Jenner's next boyfriend? Her dating history is full of basketball players, but not exclusively. Trying to predict a celebrity's next partner is like navigating unknown waters, but it's still pretty fun.
As for my Kendall Jenner boyfriend prediction, I will go with Klay Thompson.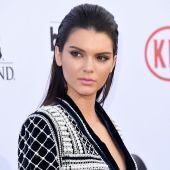 The Phoenix Suns and Golden State Warriors were the top two teams in the Western Conference and NBA last season, so why not add a little more fire to the rivalry?
Thompson has been rumored to enjoy his privacy when it comes to his love life, which Kendall also seems to enjoy as well. After winning the NBA Finals, Thompson might feel he can shoot his shot with anyone.
At the end of the day, betting on who Kendall Jenner's next boyfriend will be is something you might not have thought was possible. Bovada is one of the best gambling apps, and its unique props are a big reason.
If you have a particular hunch regarding Kendall Jenner's new boyfriend, why not try to win some money off it? Of course, the list of available options could change due to rumors that surface in the coming weeks, so make sure you get your bets in as soon as possible.
If you are looking for more unique betting props, check out the related entertainment betting posts below.
AUGUST
Casino of the Month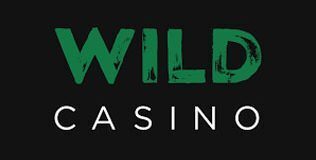 Welcome Bonus
250% up to $5,000
Read Review
Visit Site