KBO Predictions for Saturday, June 27 (Round 47)

The weather was fine on Friday, so we finally had a full round of games in the top baseball competition of South Korea. The new KBO series started with several surprises and I'm eager to see if this trend continues in round 47 that is scheduled for Saturday, June 27th.
I share my KBO predictions below and before we get there, let me just clarify that you won't find odds or betting picks here. That's because the lines of the top bookmakers are not yet up when I'm writing this. They might be when you're reading, so take a look at our recommended KBO betting sites for more information.
Let's take a look at all games that I cover in my KBO predictions first.
KIA Tigers vs. Kiwoom Heroes
KT Wiz Suwon vs. Hanwha Eagles
LG Twins vs. SK Wyverns
NC Dinos vs. Doosan Bears
Samsung Lions vs. Lotte Giants
Kiwoom Heroes to Beat KIA Tigers
I believe that the opening game between the Heroes and the Tigers was much closer than the scoreline suggested at the start of the ninth. Kiwoom looked solid for most of the clash, but paid a heavy price for a slump in the third inning that brought five runs to their opponents and it was almost impossible to win after that.
I still think that the Heroes have been better recently and they have what it takes to bounce back on Saturday. It might be a close game, but Kiwoom can prevail if they can keep their composure intact.
Hanwha Eagles to Beat KT Wiz Suwon
The opening game against Suwon brought one of the best batting performances by the Eagles since the start of the KBO season. They were unstoppable for most of the game and deserved the victory which was a surprise to me.
I thought that KT Wiz would be stronger and it turns out that the series might be close. I think that the momentum is with the Eagles right now and that could be enough for another victory on Saturday. I'm not too confident in that prediction, but Suwon was simply too helpless in first clash and allowed 14 hits against the worst batting teams in the league.
SK Wyverns to Beat LG Twins
I thought that the LG would put an end to their bad streak against the SK Wyverns, but I was obviously wrong. The struggling Twins were demolished by 7-0 in the series opener and their problems looked worse than ever.
They allowed their opponents too many opportunities to score and looked toothless when they were batting. It was almost too easy for the Wyverns and after what I saw in game one, I simply feel obliged to back them on Friday too.
I'm not sure what's wrong with the Twins, but they have to turn it around soon or their place in the knockouts might be gone before they know it.
Doosan Bears to Beat NC Dinos
We knew that the opener between the reigning champions and the current KBO leaders would be tough to predict. Both sides had their moments and it was hard to say who's going to win by the very end of the game. That's when the Dinos exploded in the last two innings, scoring seven to win by 9-3.
It was a disappointing moment for the Bears, but the game was mostly close and we've seen them strike back immediately after losing multiple times this season. That's why I'm going for Doosan on Saturday and I think we will see an improved performance in the batting department.
Samsung Lions to Beat Lotte Giants
There were no runs in the first five innings between the Giants and the Lions on Friday which says a lot. Both teams were focused in their pitching and didn't allow the opposition many chances. With the exception of a wild eight inning that saw a total of five runs, it was a quiet game on that end.
It's hardly a surprise that no one could win and an extra inning was required after the score was 4-4- at the end of the ninth. The Samsung Lions struck hard to take a 6-4 lead and that was enough for the victory. I believe this would give them the edge on Saturday too after such a close victory, but I wouldn't rule the Giants out.
AUGUST
Casino of the Month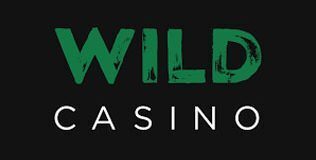 Welcome Bonus
250% up to $5,000
Read Review
Visit Site