Hide Bonus Offers
| | | | | |
| --- | --- | --- | --- | --- |
| #1 | BetOnline Sports | 60% Up To $1,000 | Visit Site | BetOnline Sports |
| #2 | Bovada Sports | 50% Up To $250 | Visit Site | Bovada Sports |
| #3 | BetUS | 125% Up To $2,500 | Visit Site | BetUS |
| #4 | Everygame | 100% Up To $500 | Visit Site | Everygame |
| #5 | MyBookie | 100% Up To $1,000 | Visit Site | MyBookie |
Picks and Predictions for KBO Games on Saturday, June 18th, 2022

The KBO season moves into Saturday this week with great matchups across the board. We still aren't quite at the halfway point, but these games are getting more critical by the day. By looking at the KBO odds for the games on Saturday, June 18th, we can see which teams should have the upper hand.
That doesn't mean they will make for the best KBO picks, though, as we've already seen some great upsets in this season. The league's top team is still the SSG Landers, but their lead on the rest of the pack has shrunk considerably.
Let's break down Saturday's slate with my KBO predictions and top betting picks. First, let's take a look at the top sites for wagering on my favorite KBO bets.
Where to Bet on the KBO on Saturday
Before we get into our KBO predictions for today, it's essential to know where you can bet on them. These top KBO betting sites offer KBO betting odds regularly, while other sites cannot say the same.
If you want to make your own KBO betting picks, you will want to have an account on one (or more) of these sites. But don't worry; the sign-up process is quick and easy. You'll be able to create an account within minutes and be on your way to making your KBO betting picks.
There's actually a big incentive to join these sites. Each site offers a generous welcome bonus for creating an account with them. For example, BetOnline offers a 60% welcome bonus (up to $1,000) for joining their site.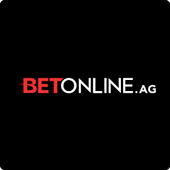 You can use that bonus to make even more KBO baseball predictions or use it on whatever you like. Of course, these sites also offer the usual popular sports like NFL, NBA, NHL, and MLB, but they also provide unique props that give them the edge over other sites.
Once you have joined your preferred site, head over to the "baseball" section, and you'll be able to find the KBO betting odds.
Let's take a look at Saturday's KBO odds to see which teams are favored to get the win.
KBO Odds for Saturday, June 18th, 2022
LG Twins (-143) vs. Kiwoom Heroes (+113), O/U 9
Hanwha Eagles (+287) vs. NC Dinos (-362), O/U 9
KT Wiz (-120) vs. Doosan Bears (-110), O/U 7
SSG Landers (-289) vs. Lotte Giants (+229), O/U 8
Samsung Lions (-152) vs. Kia Tigers (+122), O/U 8.5
Here are the KBO betting odds for Saturday's games this week. These are all the second games of the series between each of the 10 teams.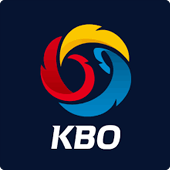 The LG Twins and Kiwoom Heroes have an important series for this weekend. Kiwoom is sitting in second place in the standings, while the Twins are right behind them in third. Whoever wins this series could either move up a spot in the standings or gain some distance between their opponents.
NC and Hanwha are on the complete opposite side of things. They are the two worst teams in the KBO at 9th and 10th place in the standings. However, the Dinos have been playing better as of late, which has helped them climb out of last.
For the next game, there will be a rematch from the 2021 Korean Series between the KT Wiz and Doosan Bears. The Wiz were the ultimate winners of the championship series, but neither of the teams has been impressive in 2022.
The next game on our KBO odds for Saturday is the first-place SSG Landers taking on the Lotte Giants, who are in 8th place. Unfortunately, SSG hasn't been able to get back into their early season form, which is why their lead on the Heroes (2.5 games) has been shrinking.
The last game's KBO betting odds have the Lions favored to beat the Tigers. Both teams haven't had a lot of success in June, but they still are decent teams.
These KBO odds are from BetOnline, so head over there to place your bets.
KBO Predictions for Saturday's Games
LG Twins Over Kiwoom Heroes
NC Dinos Over Hanwha Eagles
Doosan Bears Over KT Wiz
SSG Landers Over Lotte Giants
Samsung Lions Over Kia Tigers
Here are my KBO predictions for who wins each game on Saturday.
Neither of the starting pitchers looks very reliable for the Twins vs. Heroes game, so we will go with the hotter team in the Twins. LG ranks first in the KBO in runs in June while allowing fewer runs than Kiwoom this month as well.
The Dinos will be sending out one of their best pitchers, Drew Rucinski, for their matchup against the Eagles. Rucinski has a stellar 1.85 ERA and 0.89 WHIP in 2022. Hanwha was able to score 4 runs in 6 innings against him last time, but Rucinski shut them out in 7 innings before that.
The Dinos haven't been playing nearly as poorly as the Eagles as of late, and having Rucinski on the mound should also help a ton.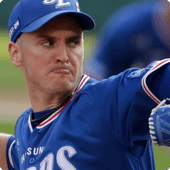 Robert Stock will likely be the pitcher for the Bears on Saturday, while Odrisamer Despaigne will oppose. Both pitchers haven't been doing well as of late, but Stock has been better overall.
Having a strong pitcher on the mound like Stock always makes the Bears an intriguing team to bet on for your KBO picks.
The Landers starting pitcher is up in the air right now due to Kim Kwang-hyun's extended absence. However, if he can get back on the mound, SSG should have a great chance of winning. SSG also rocked Lee In-bok the last time they faced him for 6 runs in just 3.2 innings.
To know for sure if Kwang-hyun will make his return, check out the game preview for Saturday's (external link) game.
David Buchanan has been rock solid for the Lions in 2022, so they should be able to beat the Tigers behind him. Han Seung-hyuk should be the Tigers' starter, who has given up 18 runs in his last 14 innings (4 starts).
Top KBO Betting Picks to Target for 6/18/2022
LG Twins vs. Kiwoom Heroes Over 9 (-122)
NC Dinos -1.5 (-175)
Samsung Lions to Win (-152)
Here are my 3 expert KBO picks for Saturday's games.
The Twins should have the upper hand against the Heroes, but the over could have a better chance of hitting. LG ranks first in the KBO in runs per game this month at 5.71, while Kiwoom's not doing bad at 4.14 runs per game themselves.
Neither of the teams will be sending their top pitchers to the mound either, so scoring a good amount of runs should be possible. In addition, LG's offense has been good enough lately to where they could hit the over themselves.
The Dinos might be one of the worst teams in the league, but they aren't so bad when Drew Rucinski is on the mound. If they have their top pitcher on the bump, there's a chance they can beat anyone. On the other hand, Hanwha is one of the worst teams in the league and doesn't have an ace like Rucinski to even things out.
Albert Suarez and David Buchanan are having a good time in Korea. https://t.co/4sEo1WRrEj

— Tokyo Swallows (@tokyoswallows) June 8, 2022
NC's been one of the better teams in the league in June, so they should be able to beat the Eagles here.
The best thing about the Kia Tigers is their offense. They rank 1st in runs per game this season overall. However, their run prevention has not been good. They have to face a tough pitcher in David Buchanan on Saturday, so their offense could struggle too. Samsung hasn't been super reliable either, but Buchanan should be able to give them the edge.
Can't get enough baseball? Check out our baseball blog page for more.