Latest KBO Odds, Analysis, and Prediction for 2022

The 2022 KBO League odds have been updated as we are starting to get a good idea of what each team is capable of. Certain teams have been able to get a good jump on the standings in the early going, which shook up the odds a bit.
Last year's Korean Series champions were the KT Wiz, who is not one of those teams. They haven't been able to show us that they can get back to their 2021 form, which has opened the door for other teams.
We are about a quarter of the way through right now for this season. This could be a perfect time to start making our future bets for this year's champion. Let's look at the updated KBO championship odds from the best KBO betting sites.
Latest KBO Title Odds for 2022
Here are the updated KBO title odds for each of the ten teams this year. It's not a surprise to see that the standings are the equivalent to the odds for who will win the 2022 KBO title.
For example, the SSG Landers has been the league's best team since the season's start. They came flying out of the gates this year and have held onto first place for quite some time. It's no surprise to see them at the top of the standings because of how well they've been playing this season.
There's a pretty large gap between the Landers and the rest of the league, which is another example of how the standings are similar to the KBO league championship odds.
Finishing in first place in the regular season is a huge deal in the KBO. The KBO awards the first-place team a ticket in the Korean Series just like that, which is entirely different from the MLB postseason.
They get to take their time to rest up their players before they even know who they will face. That's incredibly crucial and gives them a huge advantage over their opponent. Other teams will have to fight and claw their way through the postseason to even get a chance at the first-place team.
As for the rest of the league, the standings and championship odds are relatively close. There's only a 2.5-game difference between 3rd and 7th, so that things can get interesting here.
Why the SSG Landers are Favored to Win
Let's break down why the SSG Landers are the favorite to win the KBO right now. Yes, it's pretty easy to understand, given how they're in the first place, but it's more complicated than that.
Baseball is a unique and interesting sport. Throughout the season, a certain team can go months looking like a championship team and then fall apart in the end. The complete opposite can happen too, where a lower-ranked team for the majority of the year goes on to win the whole thing.
The most important thing to know is how complete each team is. There are times where you need to pitch better because the hits aren't falling, or you need to hit because the pitching isn't working.
So, do the SSG Landers live up to their KBO title odds? Let's look at some team stats to see how they've performed in the 2022 KBO season.
Record: 29-13-2
59 runs per game (3rd)
43 runs allowed per game (1st)
+51 Run Differential (1st)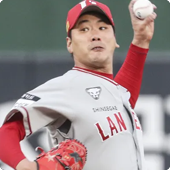 The offense has been good, but their pitching has been their biggest thing for the Landers this season. Their bullpen ranks 4th in the league with a 2.75 ERA, and their starters rank second at 3.08.
Their ace has to be Kim Kwang-hyun, who currently has a stellar 1.21 ERA, 6-0 record, 51/11 K/BB ratio, and just two home runs allowed in 52 innings pitched. If there's a game the Landers must win this year, Kwang-hyun should give them a huge boost.
Their current four-game lead after the first quarter of the season could be huge. Their KBO championship odds aren't overly inviting, but at plus money, they still stand out as a solid bet.
Why You Might Not Want to Bet on the Landers
We have to consider everything when making our KBO title winner prediction. Since the Landers are the current favorite, we have to ask an important question. Are they currently worth betting on to win the Korean Series?
Their top starting pitchers have strength in Kim Kwang-hyun, Wilmer Font (2.29 ERA), and Lee Tae-yang (2.56 ERA), but they haven't found their groove after those three.
Oh Won-seok and Ivan Nova are their 4th and 5th pitchers and have a 4.36 and 5.06 ERA, respectively.
The back half of their pitching rotation could call for concern throughout the season. Their bullpen ranking 4th is also good, not great. There are only ten teams in the KBO, so that's just above average.
Besides the pitching, their offense has taken a step back since the start of the season. They dominated in April and led the league with 4.52 runs per game and a 19-5-1 record. May has been a different story with the 5th most runs per game and 10-8-1 record.
They came out red hot, but they've cooled off considerably, and its' primarily due to their offense. If this keeps up throughout the season, they might not be the top dog after all.
Another reason why you might want to avoid betting on them is because of their current KBO betting odds. There's such a big difference between them and the rest of the teams in the league.
They don't have as much value as other options due to their hot start to the season, so you won't have as large a payout if another team beats them out.
Who Are the Main Challengers to the Landers?
Like the standings, there's not much difference in the KBO league title betting odds in the middle of the pack. The second options are at (+600), while the sixth option is not much further down at (+900).
So which teams are currently the biggest challenge to the Landers at this point in the season?
That would be the Doosan Bears and LG Twins in terms of the odds at (+600) apiece. You might not be surprised to see the LG Twins here, considering they are in second place, but you might be surprised to see the Doosan Bears here, given that they are in 7th place.
Let's look at each team to see why they are the next most-favored team in the 2022 KBO League odds.
LG Twins (+600)
After finishing in 3rd place in the 2021 KBO season, the LG Twins have gotten off to a solid start in 2022. They are sitting at 26-18 after their first 44 games of the season, which is 4.0 games behind the Landers and 2.0 games ahead of the Kiwoom Heroes.
They also rank right behind the Landers in runs allowed per game at 3.8. Offensively, they are one of the two teams who have scored more than SSG at 4.61 runs per game (2nd best).
Their bullpen has been the best in the league at a shiny 2.50 ERA. For reference, that's more than a full point better than the next best bullpen (Lotte, 3.53 ERA). A very tough bullpen could be the difference in big games later this year.
Their bullpen is great, but they also have one of the best hitters in the KBO in Kim Hyun-soo. Here are some of Hyun-soo's stats this season and where they rank.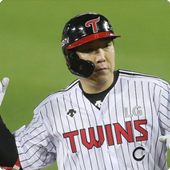 10 Home Runs (2nd)
11 Doubles (8th)
.321 Batting Average (8th)
.579 Slugging% (2nd)
He's one of the best hitters in the KBO and has led them to a productive season offensively. So, they have a capable pitching staff with arguably a better offense than SSG.
If the Landers goes through a big rough patch, the LG Twins could launch themselves into the top spot on the KBO championship odds.
Doosan Bears (+600)
You might be surprised to see the Bears tied for the second-best odds to win this year's championship. Although they've dropped a bit in the standings, I would say they are still worthy of being considered a top KBO team for 2022.
Going 8-9-1 in May after going 13-11 in April dropped them all the way to 7th in the standings. With that being said, they are just 2.5 games back from third place and 7.5 games back of first.
Not placing in the first place wouldn't be the worst thing for the Bears either. Last season was a perfect example of this. The Bears placed in a mediocre 4th place when the regular season concluded. After that, the Bears went on one of the most impressive postseason runs in quite some time.
They started in the Wild Card round, stormed through the playoffs, and made it to the Korean Series. Doosan did run out of gas and ended up losing to the KT Wiz in 4 games, but their run was still awe-inspiring.
It's not like they've been terrible this season, either. They rank in 5th for both runs and runs allowed per game, and they still haven't hit their stride. They could jump right back up the standings when they do due to how close they are.
The Doosan Bears have made it to a miraculous 7 times in a row and 8 of the last 9 Korean Series, so they have a knack for getting there.
Top KBO Sleepers to Consider
Now that we have some of the top dogs out of the way, it's time to look at some KBO league sleepers for 2022. They are considered sleepers for a reason, as they won't have as many reasons; they can win the Korean Series like the other teams we have mentioned.
With that being said, they should still have a chance to pull off an upset. After all, crazier things have happened. There's still a ton of the season left, so taking a look at some of the teams with more valuable odds should be worth our while.
Samsung Lions (+800)
We already mentioned who has the best bullpen in the league, but what about the best starting rotation?
After all, the starters will eat up way more innings than relievers. The bulk of the season is handled by starting pitchers, so it's important that you have 3-5 impactful starters.
The current league leader in starting pitcher ERA is none other than the Samsung Lions at 3.07. They are the only team ahead of the SSG Landers in those statistics. Given it's a 0.01 difference, it's still something.
Here are their five starting pitchers and how well they've pitched this season.
Albert Suarez – 2.03 ERA
David Buchanan – 2.07 ERA
Won Tae-in – 2.35 ERA
Hwang Dong-jae – 2.86 ERA
Baek Jung-hyun – 5.67 ERA
Baek Jung-hyun's numbers aren't great, but everyone else has been incredible this season. If they keep this up, they should find themselves near the top of the standings again this year.
Last year, they were able to finish tied for first in the standings. They ended up losing the tiebreaker to the KT Wiz by one unearned run so that they could have been placed in the Korean Series last year.
They also have some pretty talented hitters like Jose Pirela (1.060 OPS), who can give those starting pitchers some run support.
Kia Tigers (+900)
Yes, pitching is very important if you want to be a successful team, but so is hitting. If we are looking at the best offensive team in the KBO right now, it has to be the Kia Tigers. They are lighting up the scoreboard in every game they play, averaging a league-best 4.95 runs per game.
That's a big difference between the next highest scoring team (LG Twins, 4.61). They are batting a league-best .270 as a team, which is very high. Their 31 home runs also rank tied for second-best in the KBO.
If you are a big supporter of offensive teams, the Kia Tigers will be your best bet right now on the top KBO betting apps.
Their problem, though, has to be run prevention. The Tigers allow 4.26 runs per game, which is 8th worst in the KBO. Kia's starters have a decent 3.29 collective ERA, but their bullpen lags further behind at 4.03.
If they can figure out their pitching, maybe Kia can surprise us all and be the winner of the 2022 KBO season.
Lotte Giants (+1600)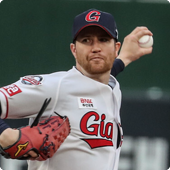 Our KBO league sleepers don't stop there, though, as we take a look at the Lotte Giants. The biggest thing we are looking for in sleeper bets is value. Even if our sleeper team pick doesn't make it to the championship, maybe we can cash out with a profit or hedge accordingly.
The Lotte Giants could be that team with their current (+1600) odds.
They have a couple of players that can make things interesting down the stretch. One of those players is their ace, Charlie Barnes. Barnes was incredible in his first year in the KBO, pitching to a 2.04 ERA in 61.2 innings.
He dominated the current 2022 KBO League odds leader in the SSG Landers earlier this year. His eight innings of 1 run ball with 11 strikeouts led the Giants to a 4-1 win. Check out his highlights from that game to see how good he was.
This season, the Giants have been unspectacular, but Barnes could give them a fighting chance. If they come across a game where they win and get in or lose and go home, Barnes could seal the deal for them.
They are 22-20-1 now, but a hot streak could launch them up the standings with Barnes' help.
Check out our guide to help you find value in betting odds.
Early Prediction for the 2022 KBO Outright Winner
With the 2022 KBO league odds being released, it's a good time to take a hard look at the top teams and consider betting on some of them. The SSG Landers have a good hold on the top position right now, but there are a lot of games left this season.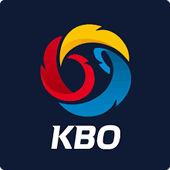 As for my KBO league title prediction, I think the Landers have the best chance to win right now. With that being said, the Samsung Lions look like a team with excellent odds and could be very underrated right now.
When making your own KBO prediction for 2022, be sure to bet on a team about which you have a good gut feeling. We are only about a quarter into this season, so that a lot could change by now and its end.
With that being said, some teams are already looking to be out of the picture, like the NC Dinos and Hanwha Eagles. As for the rest of the league, they should all have a fighting chance to win this year's championship. The SSG Landers is the current favorite, so place a bet on them if you think they can keep this thing going all year.
Also, be sure to bookmark our KBO betting picks page as well for recommended bets daily.