KBO Daily Fantasy Baseball – Best Plays, Values and Lineup Tips For 5/8

My first try at dishing out some KBO DFS advice didn't go quite as planned yesterday, as one of the pitchers I vouched for didn't even start.
That is the downside of releasing KBO DFS picks almost a full day before the games start. However, with information hard to come by and these games going live on the other side of the world at 4:30 am, you have to roll with what you know.
The good news is I did hit on some of my KBO daily fantasy baseball picks. Chris Flexen (18.7 fantasy points), Jose Fernandez (18), Jeong Choi (16), Jared Hoying (16), Kwang Min Song (13), Hoon Jung (12) and Dong Min Han (18) were all terrific plays.
Hopefully there's more where that came from. Join me as I go over some of the top plays, some KBO DFS sleepers and my favorite lineup for Friday.
(Note: I am just using the names listed on DraftKings so readers can locate my top KBO DFS picks easier).
Top Pitchers to Target For Friday 5/8
Jae Hak Lee – NCD ($9.8k)
Hee Kwan Yoo – DOO ($8.5k)
Seung Won Moon – SK ($8.2k)
Drew Gagnon – KIA ($7k)
These are some of the best (and most expensive) options at pitcher. Tyler Wilson was good last year and has flashed potential in the majors, but it's unclear if he'll go deep into this game.
If you want to roll the dice, Wilson is worth a look. I just won't vouch for him here.
Drew Gagnon barely makes the cut for me, as he's a good price and faces the worst offense in the KBO at the moment.
Lee and Yoo up top are the two studs worth paying up for. Based on production and value, Yoo takes the cake for me.
Top Hitters to Target For Friday
Eui Ji Yang, C, NCD ($5k)
Jae Il Oh, 1B, DOO ($4.5k)
Jose Fernandez, 2B, DOO ($5.9k)
Jeong Choi, 3B, SK ($5.4k)
Ha Seong Kim, SS, KIW ($5k)
Preston Tucker, OF, KIA ($4.7k)
Yang is the top catcher and he's worth the funds. I have no issue paying for him.
Jamie Romak has monster power, but he is crazy expensive. A Doosan stack could again be worth a look, so just take the savings with someone like Oh.
Jose Fernandez doesn't offer as much pop and he's a full $1k more than the next guy at his position, but he is absurdly efficient. He had four hits on Thursday and is batting .615 to start the season.
Choi is another one of these mashers who hasn't looked great early on. He tied for second with 29 dongs last year, however, and has historically been a major power hitter.
Ha Seong Kim's price has gone up, but he's worth it. His hitting isn't good right now, but he's one of the most versatile producers you can use in KBO daily fantasy baseball.
Lastly, we have Tucker, who certainly flashed his power with the Astros in the majors. He hasn't sent one into the stands yet in 2020, but he's hitting very well. I think he dongs on Friday.
KBO DFS Sleepers to Consider
Chae Heung Choi, SP, SAM ($5k)
Hyeong Jun So, SP, KT ($4k)
Se Hyuk Park, C, DOO ($3.6k)
Roberto Ramos, 1B, LG ($3.4k)
Jin Hyuk No, 2B, NCD ($3.4k)
Kwang Min Song, 3B, HAN ($3.5k)
Jae Ho Kim, SS, DOO ($3.3k)
Dong Min Han, OF, SK ($3.9k)
I actually don't mind paying for pitching on this slate, but there is clearly a little value to be had. Choi has a respectable matchup and offers pretty nice potential in terms of strikeouts.
He's obviously dirt cheap, too. That's the main argument for pivoting to Hyeong Jun So (or pairing them), but keep in mind the latter faces Doosan.
The sleeper appeal comes via the sticks for me on this slate. It probably won't be at catcher, but you can drop down and just use a Doosan bat in Park and have him be part of a stack.
I will keep pounding the table for Ramos. He may not be my top play at 1B necessarily, but he offers a lot of power and crazy value.
Hyuk No and Min Song are two excellent values that allow you to save some cash in areas where you'd normally feel pressured to spend. They are both off to nice starts (12 and 16 fantasy points per game, respectively). If you have to pick one, Song has the better matchup.
Shortstop is not the position to save at in my mind. If you do, just keep going with the Doosan stack strategy and target Kim if he's active.
Lastly, there are a ton of pricey OF bats. I don't see the point in forcing the big names when guys like Min Han are still absurdly under-priced.
My Favorite KBO DFS Lineup For Thursday
SP: Hee Kwan Yoo – DOO ($8.5k)
SP: Chae Heung Choi – SAM ($5k)
C: Eui Ji Yang – NCD ($5k)
1B: Roberto Ramos – LG ($3.4k)
2B: Jose Fernandez – DOO ($5.9k)
3B: Kwang Min Song – HAN ($3.5k)
SS: Ha Seong Kim – KIW ($5k)
OF: Jae Hwan Kim – DOO ($5.3k)
OF: Jun Woo Jeon – LOT ($4.4k)
OF: Dong Min Han – SK ($3.9k)
Things can change a lot by the time the games roll around, but for now I like the idea of paying for Yoo and pairing him with a cheap option. Choi has nice K upside and looks like a great play on this slate in terms of value.
Doosan stands out as one of the best hitting stacks, while I also wouldn't mind targeting Seung Ho Lee. If you want a little more freedom at pitcher, you can play the matchup game and drop from Yoo to Gagnon.
KBO DFS is volatile, but it's nice to have daily fantasy baseball back in our lives. If you don't enjoy the odd times for the slate and the research is too hard, you can try to simply bet on the games.
To do that, use our daily KBO predictions to point you in the right direction. Whichever you do, good luck and thanks for stopping by!
AUGUST
Casino of the Month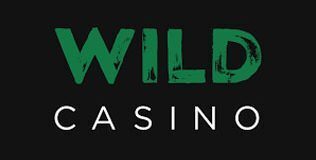 Welcome Bonus
250% up to $5,000
Read Review
Visit Site