KBO Daily Fantasy Baseball – Best Picks, Values and Lineup Help For Friday, May 22

Yesterday was a disaster, as the wrong stacks went off and pitching was a nightmare. I was pretty open about the latter being the case going into the slate, which is why I refused to pay up for arms.
None of it went well, but hopefully you found a little success with your KBO DFS lineups. That, or you simply bet on the games. If you want to do so going into Friday morning, just lean on our KBO predictions to help you place bets.
Top KBO Pitchers For 5/22
Hyun Jong Yang – KIA ($9k)
Warwick Saupold – HAN ($8.7k)
Casey Kelly – LG ($7.8k)
This is a way better pitching slate than what we had yesterday, so you'll want to spread things out over multiple KBO DFS lineups.
That said, Yang does profile as one of the better options. He's looked great over his last two starts (16 and 22 fantasy points) and draws a nice matchup against the 2-12 Wyverns.
Saupold is a KBO DFS legend after pitching a complete game shutout in his 2020 debut. He's been only decent since then, as his K rate isn't great. His matchup isn't great against the NC Dinos, either, but his run prevention ability (1.64 ERA on the year) and control (three walks allowed) remain too strong to ignore.
I also don't want to completely ignore Doosan's Yong Chan Lee. His offense is very good and he's got a terrific matchup against a pretty weak Samsung offense. He does give up some dongs and hasn't been good this year, though.
You can also just drop down a bit further and use Kelly, who offers way more strikeout upside. He was bad in his debut, but he showcased his potential with 24.5 fantasy points on May 16th. He faces a powerful KT Wiz offense
Best KBO Bats to Roster on Friday
Dong Won Park, C, KIW ($3.9k)
Jae Hwan Kim, 1B, DOO ($6k)
Jose Fernandez, 2B, DOO ($6.4k)
Dae In Hwang, 3B, KIA ($3.9k)
Ha Seong Kim, SS, KIW ($4.7k)
Jamie Romak, OF, SK ($5.8k)
Eui Ji Yang is the most talented catcher on the board, but he's also expensive and has a dicey matchup. I prefer to save at catcher on this slate, so Won Park (.326 with 3 HR and 11 RBI) feels like a pretty nice option.
I am back on Team Doosan today, as they're facing a pitcher in Sung Hwan Yoon who got roughed up in his debut. Hwan Yoon has historically had major home run issues, too. I'll gladly pay up for Jae Hwan Kim and Jose Fernandez, as well as any other Bears players that start on Friday.
There aren't many 3B options I feel inclined to pay up for, so I'll soak up some savings with In Hwang, who is slaying with a .462 batting average these days.
I've touted Ha Seong Kim all year as one of the best all-around players. He's certainly showing that lately, as he's topped 11+ fantasy points in each of his last four games. He can do a little bit of everything and is worth paying up for on Friday.
Splits could demand we shake things up a bit at OF, where Jamie Romak fades a southpaw and comes in as one of the better upside plays. He's fine on the year, but we've yet to really see this power.
He'll go up against Yang, who projects well himself, but has given up three homers in 2020 and allowed 21 in 2018.
KBO DFS Sleepers to Roster on 5/22
Young Gyu Kim, SP, NCD ($5.5k)
Jin Sung Kang, C, NCD ($2.9k)
Roberto Ramos, 1B, LG ($3.3k)
Keon Chang Seo, 2B, KIW ($3.2k)
Kyoung Min Hur, 3B, DOO ($3k)
Jae Ho Kim, SS, DOO ($2.8k)
Eun Sung Chae, OF, LG ($2.6k)
I'll start things off with Gyu Kim, as he's the cheapest pitcher for Friday despite having a fairly good matchup against Hanwha. He's had some issues with the long ball, but is coming off a 19-point fantasy outing and is obviously incredibly cheap.
I don't want to go out of my way to target Saupold on this slate, but Sung Kang is still too cheap for a guy hitting .462 and offering some power. He's also in terrific form with 8+ fantasy points in four of his last five games.
Ramos gets a righty on Friday and has power for days. He remains way too cheap. Fade him at your own risk.
Chang Seo makes my KBO DFS sleeper picks again, as he is on fire with 10+ fantasy points in six of his last seven games. His matchup isn't horrible and he's still too cheap.
Speaking of cheap, I am always down for a cheap Doosan bat. Min Hur doesn't bring much power, but he's hitting decently (.288) and hits for one of the best offenses in the KBO. Ditto for Doosan teammate Ho Kim, who is hitting even better (.388).
One more cheap bat to look at is Sung Chae. He's hitting .302 with 14 RBI and operates out of one of the best offenses in the league.
My Favorite KBO DFS Lineup For Friday
SP: Yong Chan Lee – DOO ($8.2k)
SP: Young Gyu Kim – NCD ($5.5k)
C: Jin Sung Kang – NCD ($2.9k)
1B: Joo Hwan Choi – DOO ($2.6k)
2B: Jose Fernandez – DOO ($6.4k)
3B: Dae In Hwang – KIA ($3.9k)
SS: Jae Ho Kim – DOO ($2.8k)
OF: Jae Hwan Kim – DOO ($6k)
OF: Jamie Romak – SK ($5.8k)
OF: Baek Ho Kang – KT ($5.7k)
I still like the other expensive pitchers I spoke on, but my priority for this slate is a Doosan stack. Jae Il Oh left Wednesday's game with an injury, so his status could change things.
For now, Choi looks like a value because of it and I'll roll out a four-mane Doosan stack. You can go more or less, but I like the matchup and those four sticks stand out.
Gyu Kim is my sleeper arm and it has a lot to do with his price. Chan Lee should benefit from his offense and get the win, while his matchup is also one of the best of the slate.
Elsewhere, Sung Kang is just too cheap and power bats like Ho kang and Romak look very appealing. That gives me a really fun GPP squad. If you don't like the team, at least you can use some of my KBO DFS picks.
Not really into KBO DFS? Use my KBO DFS picks and our KBO predictions to bet on the league. Just be sure to use the best baseball betting sites.
September
Casino of the Month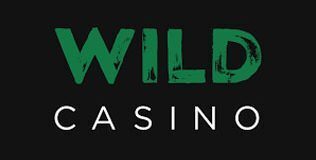 Welcome Bonus
250% up to $5,000