KBO Daily Fantasy Baseball – Best Picks, Values and Lineup Help For May 7

Daily fantasy baseball is back, baby! Well, kind of.
The Korean Baseball Organization is back on the diamond and come Thursday, the league will already be playing their third set of games.
It's been a wild ride to this point, but thanks to some research and nobody else really knowing what they're doing, I was able to cash both times.
Personally, I am not going very hard at KBO DFS just yet. There's just so many unknowns and the fact that these games are played on the other side of the world complicates matters.
If you don't want to have to wake up at 4:00 am (or earlier, depending on where you live) to make sure your KBO DFS picks are, ya know, playing, then maybe try your hand at KBO betting.
For that, check out our KBO betting predictions for Thursday. I'll get you going with my favorite KBO daily fantasy plays, some sleepers and my lineup I'll be entering at DraftKings.
Top Pitchers to Target For 5/7
Jae Hak Lee – NC ($9.7k)
Chris Flexen – Doosan ($9.2k)
Jong Hoon Park ($8.7k)
Won-tae Choi – Kiwoom ($8k)
Everyone here is viable and could be worth paying up for. The KBO is on the other side of the globe and we will not always have KBO lineups or starting pitchers in time, though.
That's especially true when I push this out early in the morning the day prior. That said, as things stand, DK lists probable pitchers and for now, that's what we have to work with.
Of these options, Kiwoom's Won-tae Choi stands out the most.
He's a terrific value for a guy that went 11-5 with a 3.38 ERA and 105 strikeouts in 2019. His K rate isn't elite, but he's on one of the best teams in the league and faces a middling Kia Tigers squad (0-2 so far with just four runs).
If you want a little more upside, try Flexen. The former Mets prospect had a scorching 10.53 K/9 in the minors in 2019. If that translates, he'll be worth his hefty price tag.
Top Hitters to Target For Thursday
Jose Fernandez – Doosan ($6k)
Byungho Park – Kiwoom ($4.9k)
Jeong Choi – SK ($5.5k)
Ha Seong Kim – Kiwoom ($4.8k)
Jamie Romak – SK ($6.1k)
Jared Hoying – Hanwha ($4.5k)
Mel Rojas Jr. – KT ($5.6k)
Fernandez was the most efficient hitter last year (.344 batting average) and offers some pop. He's been quiet so far, so perhaps recency bias will lower his ownership.
He's also pricey, like a lot of these guys. Most of them have performed below expectations, but they all offer power. Romak launched 29 long balls in 2019. He whiffs a lot, but he's going to dong eventually.
Hoying and Park offer a bit more value by comparison. Park already donged this year and led the KBO (33 homers) in that category in 2019. Hoying is a little more patient than Romak and cheaper, yet he was plenty fine (18) in the home run department.
Everyone here is in play, but my favorite option is Ha Seong Kim. He just does everything well. He's off to a really nice start and offers crazy stolen base upside (he had 33 in 2019).
KBO DFS Sleepers to Consider
Wong-joong Kim, SP, Lotte ($6.5k)
Kwang Min Song, 2B/3B, Hanwha ($3.2k)
Hoon Jeong, 2B, Lotte ($2.3k)
Dong Min Han, OF, SK ($4k)
Robert Ramos, 1B, LG ($3.3k)
Lotte's Kim is my favorite KBO pitcher sleeper going into Thursday's games. His matchup isn't the easiest on the board, but he's too cheap given his upside.
We saw Kim already this year, as he whiffed two batters in an inning of relief on Tuesday. He gives up runs, but the focus is on a strong K rate and value here.
There is a very good chance more KBO pitching value opens up with scratches or updated lineups, so keep an eye out for more KBO pitcher sleepers.
For the bats, I love Kwang Min Song. He's really cheap and has crushed in his first two games, averaging 18 fantasy points per contest.
If you need a punt, consider Hoon Jeong. Lotte isn't the best spot to go for offense, but he's off to a fast start with a .333 batting average, 4 RBI and a homer.
Of course, my favorite value may be Dong Min Han. The 29-year old suffered from last year's de-juiced ball, but cranked out 41 homers the year prior. He is a masher and just launched twice in his last game. He's too cheap given the upside.
Check that, Roberto Ramos might be my favorite KBO DFS sleeper. The dude wrecked the minors in the U.S. (30 homers in 2019) and has all kinds of power. He hasn't done much in his first two games, so the odds are good he could continue to fly under the radar.
My Favorite KBO DFS Lineup For Thursday
SP: Won Joong Kim ($6.5k)
SP: Won Tae Choi ($8k)
C: Eui Ji Yang ($5k)
1B: Roberto Ramos ($3.3k)
2B: Kwang Min Song ($3.2k)
3B: Jeong Choi ($5.5k)
SS: Ha Seong Kim ($4.8k)
OF: Jae Hwan Kim ($5.3k)
OF: Dong Min Han ($4k)
OF: Joon Woo Jeon ($4.4k)
I am not even going to pretend to know everyone's actual name here, and you're looking to roster these guys on DraftKings, so the names listed there is what I'm using.
Seriously, look at four different sources, and you may find a different name each time.
That said, I really like this team. The pitching is subject to change, but it offers value and upside. The bats boast a lot of power and some of the names are due to explode.
Hopefully these KBO DFS picks get you off to a nice start and get you going in the right direction. And like I said, if you don't want to get up early and check KBO DFS lineups, just try your hand at betting on Korean baseball instead.
Just be sure to use the best baseball betting websites before you place any bets.
AUGUST
Casino of the Month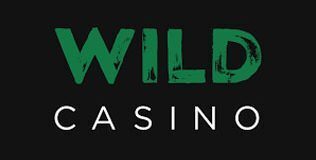 Welcome Bonus
250% up to $5,000
Read Review
Visit Site