Kawhi Leonard Odds: Where Will the Spurs Star Play in 2018/19?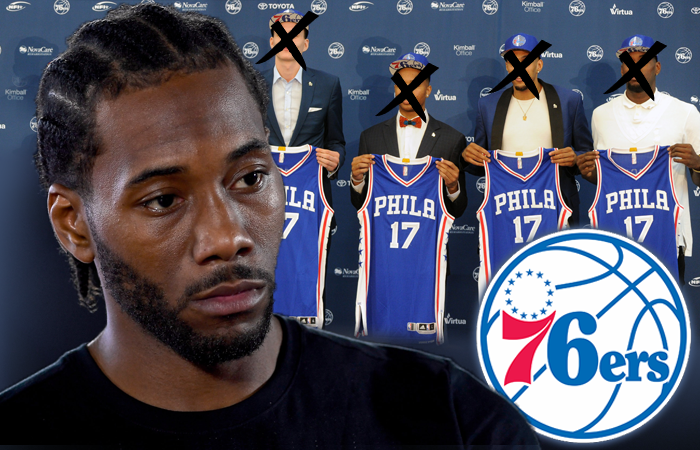 The Kawhi Leonard saga has been one of the top NBA storylines all season. The San Antonio Spurs superstar has long been regarded as the best two-way player in the game, but he earned a new label in a rocky 2017-18 NBA season.
That would be none other than "bad teammate."
It's tough to come down too hard on Leonard, though. His camp didn't think he was fully ready to return from a lingering quad injury. With free agency potentially just around the corner, it's fair to wonder if he thought forcing the issue was bad for his future.
Nobody can know for sure, but after seeing Isaiah Thomas do something similar and almost certainly lose a ton of cash because of it, Leonard's stance is understandable.
The issue is his organization, coaches, and teammates all chastising him for staying away from the team and ultimately suiting up for just nine games in a lost season.
Perhaps Leonard's injury really was worse than the team doctors thought it was. Maybe Leonard was just protecting himself, too.
It's also worth wondering if he simply wants out.
Whatever the case, there is mounting speculation over what Leonard's future holds as he returns to San Antonio to meet with the Spurs' brass:
ESPN Sources: Spurs All-Star forward Kawhi Leonard and advisor are in San Antonio. Leonard spent nearly six weeks in New York rehabbing his injury. For the moment, there's no scheduled date to meet with Spurs' brass.

— Chris Haynes (@ChrisBHaynes) May 2, 2018
While a meeting should clear the air, there are two likely outcomes coming at us.
Either Leonard already wants out and he's going to see where the Spurs would trade him, or he's waiting for the Spurs to throw caution to the wind and offer him a supermax deal.
This is all about money in the long run, with some light sprinkling of loyalty, health, and respect.
If the Spurs trust Leonard's health going forward and want to keep him, though, it seems like the ball is in their court. If not, perhaps any future meeting sparks Kawhi Leonard trade rumors even more than what we've already seen.
All odds that are referenced in this article were taken from Bovada at 2:24 pm CT on 5/1/2018. These odds may have changed since the time of this writing.
Kawhi Leonard 2018 Betting Odds
Nobody knows what will happen, which has given way to Kawhi Leonard prop bets at NBA betting sites like Bovada.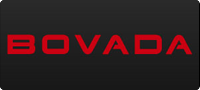 Bovada is one of our top recommended betting sites for NBA prop bets
The Spurs still lead the way as -160 favorites to retain their franchise player. They do still hold the power here. Leonard is under contract for next season, and they can still offer him that huge deal he probably wants.
After all, if the Spurs just trust that Leonard will be healthy and wants to stick around, handing him the contract they'd probably have to give him two years from now anyway makes a lot of sense.
Of course, this situation has been pretty ugly, and it could get even nastier.
Because of that, bettors may want to pay mind to some of the other Kawhi Leonard landing spots. Take a look at the latest odds.
Based on everything that has popped up so far, the list probably should be shorter than this. Leonard wants the big contract, he wants to win, and the Spurs would have to be compensated greatly.
I don't think it is at all a given that the Spurs want to part ways with Leonard yet (or ever), but if they did, they're not going to love any deals involving the Knicks, Hornets, or Bucks.
Assessing Leonard's Possible Destinations
Let's take a look at some of the teams Leonard could up with and assess the chances of any moving happening.
Cleveland Cavaliers
Working my way up the ladder, the first team that does look interesting is Cleveland.
If LeBron James stays in town this summer, the Cavs could dangle Kevin Love, 1-2 extra role players, and the Brooklyn Nets' pick in the 2018 NBA Draft.
A straight-up swap of Love for Leonard would work financially, but the Spurs would want a few players and assets. Cleveland would also need to open up some cap room to extend Leonard's current deal.
Losing Leonard would be a massive blow to the Spurs, but landing Love, some role players, and a top-five pick could help them start fresh.
San Antonio made the playoffs sans Leonard this past season and have a great system in place. With LaMarcus Aldridge and Kevin Love leading the way, they could actually have something going into next season.
I'm just not sure the money works in any hypothetical trade.
Boston Celtics
The Boston Celtics could be interesting, too.
The big question here is what the Celtics would be willing to give up. Considering they completely gutted a roster that made it to the Eastern Conference Finals last year, I'd bet they'd do just about whatever it takes to land one of the best players in the NBA.
Here's a trade that could work:
Celtics get Kawhi Leonard and Pau Gasol
Spurs get Gordon Hayward, Jayson Tatum, Terry Rozier, and Boston's first-round pick
Does this make up for losing Leonard? No, but a healthy Hayward is one of the better two-way forwards in the league and gives them a replacement at small forward.
Tatum is a star in the making, too, while Rozier could easily end up taking over as San Antonio's top point guard. Toss in a late first-round pick in this summer's draft, and the Spurs suddenly have a better roster and a young prospect to groom.
I'm personally not completely sold on the Celtics just letting go of young studs like Tatum or Rozier that easily, while they seem to love Hayward.
Still, if you can get Leonard to pair with Kyrie Irving, don't you do it?
Los Angeles Lakers
I don't get the Kawhi Leonard Lakers hype. Financially, it'd take a lot to make this deal happen, and the Lakers would have to blow up everything they've built to this point.
Maybe that was the plan all along, though. Perhaps the Lakers just were waiting until L.A. was a legit destination again, and then they would just recruit all the studs.
This would be the time to do it.
LeBron James and Paul George are hitting free agency, and Leonard is suddenly being discussed in trade rumors.
I don't know how realistic this is, but the numbers work in a deal like this:
Lakers get Kawhi Leonard and San Antonio's first-round pick
Spurs get Lonzo Ball, Brandon Ingram, Kyle Kuzma, and Channing Frye
It's actually a pretty great haul for the Spurs.
Ingram slides in at Leonard's old spot, Kuzma is at worst a fantastic bench scorer behind Aldridge (or he can start next to him), Frye is a veteran role player, and Ball is the franchise point guard they currently lack.
The Lakers get to show everyone they're serious about being a title threat again and the PG-13 and King James rumors follow.
It'd be quite the power move, but the Spurs trading inside the Western Conference feels like a bit of a reach.
Los Angeles Clippers
That's why a trade to the Clips doesn't make too much sense, either.
Los Angeles is actually built really well right now, and if they can make one more move (or just get healthy), they could get back into the playoffs next year.
Perhaps, or they just need to admit it's time for a full-blown rebuild, and getting Leonard could help get that going sooner rather than later.
Both L.A. teams are in consideration for two reasons; Leonard is from California, and they have a lot of pieces to help facilitate any potential deal.
I don't think the Clippers offer the best deal, and due to previous trades, they will need to wait until the summer to contemplate any moves including the likes of Danilo Gallinari, Tobias Harris, and/or Lou Williams.
If you want a deal that works by the numbers right now, the Clips could send DeAndre Jordan, Patrick Beverley, Sam Dekker, and one (or both) of their first-round picks this year.
All the Spurs would need to do to make that work is toss Patty Mills on the table. I'm sure they'd consider it.
Philadelphia 76ers
The other team in the running is the 76ers, as there is a growing sense that Leonard's camp wants him in Philly.
Why not? Ben Simmons and Joel Embiid are rising sensations, and as young as the Sixers are, they're already one of the best teams in the Eastern Conference.
The only issue for me is that I don't think Philly needs one of these big plays for PG-13, King James, or Leonard. They already have two superstars, and their role players are what makes this awesome perimeter-based attack hum.
In fact, it could be hard to replicate what they've been doing if they bring in an MVP guy that would need the ball in his hands quite a bit. It'd almost certainly cost them some of their best outside shooters, too.
Financially and from a value perspective, the Sixers would have to give up a lot here. Here's one deal that could make it work:
76ers get Kawhi Leonard
Spurs get Dario Saric, Markelle Fultz, Jerryd Bayless, and both of Philly's first-round picks
First of all, in any Kawhi Leonard 76ers trade, you know Simmons and Embiid won't be touched. J.J. Redick is also set to hit free agency, so he probably wouldn't factor into any deal.
Robert Covington could also be in play here, but he's protected until May 18th, so for now we'll let him be.
Hypothetically, this deal gets done and the Sixers bring back Redick, keep Covey, and still have Marco Belinelli. Leonard gives them another shooter and one of the game's top defenders.
San Antonio makes out pretty well here, actually.
Fultz was a bust as a rookie, but he was still the #1 pick in last year's draft. He's a solid consolation prize if the Spurs like how he projects as a star.
Saric is an elite role player, Bayless helps the financials, and the Spurs get two first-round picks as they continue to patch things up.
Honestly, this one could work. It gets Leonard out of the Western Conference, it gets more assets back for 2018 than anyone else can offer, and the talent in return is also pretty good.
Where Will Kawhi Leonard Play Next Year?
This isn't an easy call. On one hand, it is very hard to imagine the Spurs letting their franchise player leave town.
I'm sure Leonard is pretty frustrated, and the endless possibilities of starting over somewhere new have to be pretty alluring.
It's also probably hard not to realize that the Spurs have aged rapidly at a number of positions and really are down to spare parts beyond Aldridge.
If Leonard wants his money, he sucks it up and stays here, but if he wants to blossom as a star and win, moving on might make sense.
Ultimately, we have to be able to rule out any deal inside the Western Conference. If Leonard says he's opting out and jetting after next season, then sure, L.A. is in the cards.
I know both franchises have something to offer in trades, too, but the Spurs would be insane to hand over one of the league's top talents to a rival.
Instead, Leonard is either staying in San Antonio or going to an Eastern Conference team. Cleveland isn't out of the question, but I think the Sixers and Celtics offer the better packages.
If Leonard is leaving, the Sixers make the most sense as his next landing spot.
The value is great at +450, they're the next-best bet per Vegas, and they actually arguably offer the best overall trade package when you look at incoming talent and draft picks.
PICK
Philadelphia 76ers
+450
September
Casino of the Month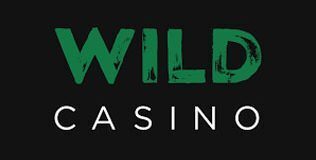 Welcome Bonus
250% up to $5,000