Was Justin Herbert the Right Pick for the Chargers?

The Chargers did exactly what everybody expected they would do all along. LA plucked Justin Herbert off the board at #6, and now the debate begins.
The rumblings that Justin Herbert will be bust have already begun, while Bolts fans will tell you he's going to turn the Chargers into a perennial playoff team.
A case can be made for either one of these claims to pan out. Let's weigh both sides of the coin.
Why Justin Herbert Was the Right Pick
The Chargers roster is loaded with talent, and more specifically, guys who are ready to win right away. The missing ingredient was a strong-arm QB who can inject vigor into the locker room.
Isn't that exactly where Justin Herbert enters the equation?
We're not talking about an unpolished prospect who is going to need some time to develop. We're talking about a four-year starter in Eugene who understands how to recognize coverage schemes and make adjustments on the fly.
In terms of what excites Tom Telesco the most about his rookie quarterback, Herbert's physical stature stands out.
"He's much bigger — and that was one thing I noticed when I saw him live this past year was just how big he is. He's 6'6", 240. Very athletic, very fast for a taller quarterback. He's tough. He's highly competitive. The arm strength is there."
I've been on the "Tua will be a bust" train since back in February, and Philip Rivers bolted for Indianapolis in March. Given that most think Jordan Love is a project that will take time, it's pretty easy to argue that Herbert was the right pick.
Why Justin Herbert Was the Wrong Pick
The Chargers ended up trading the 37th and 71st picks to New England in exchange for pick #23. With that in mind, LA could have utilized the 6th pick on Isaiah Simmons or a stud offensive tackle and still ended up walking away with Jordan Love at #23.
I'm not saying Kenneth Murray won't be a great player, but wouldn't going with the other option kill two birds with one stone?
Being able to secure a franchise left tackle and a franchise quarterback in the first round of the same draft isn't an opportunity that comes around too often. Or what if Simmons turns out to be a generational talent and perennial Pro Bowler?
Don't forget, Cam Newton's status as a free agent motivated to play had been well documented before the draft. LA could have picked Jedrick Wills at #6, Kenneth Murray at 23, and had Cam under center when the season began. Instead, the Chargers decided to put their eggs in the Justin Herbert basket.
With all of these other scenarios, I can't help but wonder if Telesco played his cards right.
Predicting Justin Herbert's Future
Tom Telesco drafted Justin Herbert to be the franchise quarterback of his organization, but don't just assume Herbert's journey gets started right away in 2020. In fact, many think Tyrod Taylor will open the year as the starter while Justin gets situated with the playbook.
Regardless of if his NFL timeline gets delayed, Taylor is just the bridge until Anthony Lynn and company feel that Justin is ready. We've seen the strategy of letting a rookie QB sit in year one work out before, and perhaps it'll give Herbert the best chance to succeed in the long run.
Now let's circle back to the original question of whether Justin Herbert will be a bust or a stud in the NFL.
Considering his physical tools and the weapons scattered around the Chargers' offense, I'll predict it's the latter.
Who's Going to Be a Bust in 2020?
Maybe the Dolphins drafting Tua at #5 was a blessing in disguise for Los Angeles. Maybe Justin Herbert will follow in the footsteps another former Duck drafted in the top 6, Joey Harrington, and flop like the first three cards in poker.
We won't know until the games get underway, but that doesn't mean we can't speculate on the future of certain rookies.
AUGUST
Casino of the Month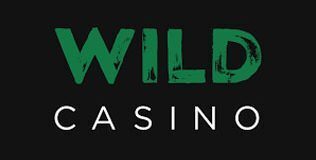 Welcome Bonus
250% up to $5,000
Read Review
Visit Site