Could Justin Herbert Be Picked Before Tua Tagovailoa? 3rd QB in the NFL Draft Prediction

The reason the best football betting sites don't have a bunch of Joe Burrow props is because the writing is on the wall. The 2019 Heisman Trophy winner is going #1 to Cincinnati; go ahead and pencil it in.
However, things get pretty murky after that.
Tua Tagovailoa is thought to be the next quarterback who will come off the board, but now rumors are swirling in that Justin Herbert could actually be the guy Chris Grier and the Dolphins are coveting.
Before we speculate on who will be the 3rd QB drafted, let's take a peek at the odds.
Odds for 3rd QB Drafted in 2020
I can't come up with any legitimate reasons to endorse a bet on Jacob Eason, and betting the "field" is basically the same thing as lighting money on fire.
That leaves us with three choices, each with very different odds attached.
Justin Herbert (-350)
My Chargers three-round mock has Justin Herbert landing in La La Land as the third quarterback taken in the draft. There's no question Herbert is the most likely candidate to be the third QB selected, and it could happen in a few different scenarios.
One is simple. Burrow goes to Cincy, Tua lands in South Beach, and Herbert falls into the Chargers' lap at #6.
But even if the Redskins were to draft Tua or Miami trades up to snatch him, it still leaves the Alabama quarterback as the second signal-caller off the board following Joe Burrow.
That leaves Justin Herbert as the 3rd QB drafted.
Jordan Love (+325)
Let's say the Redskins stay pat at #2 and decide to draft Tua Tagovailoa instead of Chase Young. If Miami has Jordan Love rated ahead of Herbert on their big board, they may pounce on Love right away at #5.
Ready for another situation that could lead toward Love being the 3rd QB taken?
The assumption for now is that the Chargers want Justin Herbert, but all that really is at this point is a hypothesis. As quiet as Tom Telesco has stayed on this subject matter, it wouldn't surprise me in the least if Love is actually the guy they want. The benefit of that is they wouldn't even have to consider trading up. They'd know that in some form or fashion, Burrow and Tagovailoa would be gone in the top 5.
It may sound far-fetched, but maybe they have planned to open SoFi Stadium with Jordan Love calling the shots all along.
Tua Tagovailoa (+600)
As crazy as this sounds, I'd take Burrow, Herbert, and Love all ahead of this Nick Saban disciple. I think Tua Tagovailoa is going to be a bust, but that's a separate discussion.
Being that I'm not an NFL GM or associated with any of the 32 franchises, my opinion doesn't mean diddly-squat. Whether it's Washington at #2 or Miami at #5 or something in between via trade, it's difficult to envision Tua not being the second quarterback off the board.
Case in point — you can bet on Tagovailoa being the second QB drafted, but you have to lay -550.
My Prediction
I'm ready to contradict what I have been saying all along. Or maybe I'm enticed by the +325 price tag. Either way, I think the Chargers draft their franchise QB at #6 — I'm just not convinced it's going to be Justin Hebert.
Todd McShay thinks the Bolts should select Jordan Love at #6, and I'm not really in the mood to argue with an icon in the NFL draft industry.
After Burrow and Tua come off the board, I'll say Jordan Love is the next quarterback to be plucked.
The Rundown
If you are betting on which pick Tua Tagovailoa will be, chances are you'll be interested in betting on who will be the 3rd QB drafted.
The only question you are probably asking yourself is if you should back Justin Herbert at -350 or Jordan Love at +325.
Trades could come into play, and I haven't had the privilege of looking at any team's big board. What I do know is that a lot of these questions about where quarterbacks will be drafted come down to what the Dolphins and Chargers decide to do.
In other words, the ball is bouncing two courts — Miami and Los Angeles.
AUGUST
Casino of the Month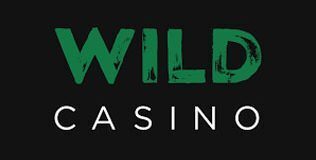 Welcome Bonus
250% up to $5,000
Read Review
Visit Site