Jokanovic Is Gone – Which Manager is Next in the EPL Sack Race?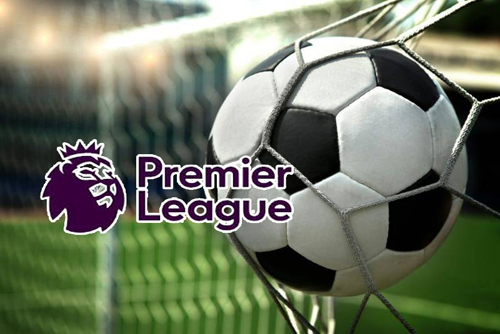 Slavisa Jokanovic is no longer occupying the managerial role at Fulham. The Cottagers were forced into making the decision because of the poor start to the campaign.
There was much excitement around Craven Cottage with all the new recruits, but Fulham's record has been abysmal so far.
Jokanovic only managed one win and two draws, losing the other nine games, some of them in a quite emphatic fashion. The team hasn't even scored a single goal in seven of their Premier League matches so far.
This was bound to spell trouble for the Serb in today's Premier League climate. There was a lot of talk coming out that he should be given more time to implement his ideas. After all, it is relatively early in the season, and the Fulham players will need some time to gel.
However, the November interlull is always a preferred time for owners to make changes, so after 1,053 days in charge, Jokanovic makes way for Claudio Ranieri.
The Italian manager shocked the world when he led Leicester City to the title, but he has also had some torrid times managing Chelsea in the past. It remains to be seen whether this move will kick-start Fulham's season and save them in the end.
Will the Fall of Jokanovic Start a Domino Effect?
Quite possibly. If last season is anything to go by, I reckon there will be further casualties before the month is done.
Last year, nine managers were sacked by their clubs, with six of them gone before Christmas. With almost a third of the season now behind us, quite a few people will be looking over their shoulder.
The next manager to leave their post in the English Premier League has always been a market that people love to bet on. I took a look at the odds courtesy of 888sport.
Mark Hughes – Southampton
3.00
Roy Hodgson – Crystal Palace
13.00
Jose Mourinho – Manchester United
13.00
Mauricio Pochettino
13.00
Claude Puel – Leicester City
21.00
Neil Warnock – Cardiff City
21.00
Let's now take a look at each of these managers and their current situations.
Mark Hughes
It's no surprise that the Welshman is the main suspect. Hughes has managed six different Premier League clubs in his career. He has been sacked from four of those – Man City, QPR, Fulham, and Stoke.
Although he has had some success along the way, he is one of the managers who has had to look for a new job on a regular basis.
The current situation at Southampton is definitely troubling for Hughes, as the owners look committed to a major overhaul at the club.
Gao Jisheng and his family only took control in the summer of last year, and the poor results since appear to have prompted a change of direction is needed.
This is evidenced by the recent sacking of some top executives. Vice-chairman Les Reed and technical director Martin Hunter have both let go.
The Saints currently lie in 17th place, and only a one-goal difference is keeping them out of the relegation zone. They have only scored once in their last six games and have let in 12.
This awful run of form, combined with the changes at the top, would seem to make Mark Hughes' position at the club very vulnerable.
When Hughes arrived on the south coast in March he was able to guide the team to Premier League safety. However, with two of his closest allies now gone, and his players struggling for goals, he will most probably be looking for a new job sooner rather than later.
Roy Hodgson
Another veteran in the league, Hodgson's season has definitely not started as planned. Palace was able to keep their marquee player in Wilfried Zaha and added some more steel and creativity to their team.
So far, this is not making the desired impact. Crystal Palace sits in 16th place, level with Southampton in points.
The only team with a worse run of form is Fulham, who has lost all six of their previous matches. Even the draw against Arsenal cannot be taken as a big positive since the team snatched it with a very questionable penalty decision.
Although Palace has conceded fewer goals than the teams around them, they too are finding it hard to put the ball in the net at the other end.
Palace has only scored eight goals, two of which came from the penalty spot against Arsenal. Hardly an impressive feat, and it looks like the manager is feeling the pressure already.
Hodgson has had a long and fruitful career, but this has come with a few downsides. He currently holds the distinction of being the Premier League manager that's been sacked the most times, most notably by Liverpool after just one season in charge back in 2010.
Last year, Crystal Palace owner Steve Parish showed that he is not afraid to make changes after Frank de Boer was fired after just five games in charge.
If the team's form does not improve dramatically soon, Hodgson could be facing the same.
Jose Mourinho
This is the big one! There's no need to tell anyone that United is not having a great season. They didn't strengthen their squad enough in the summer, and it seems like some of the players have turned on the manager.
Mourinho is very anxious and has been at his prickly best for months now. Actually, if it wasn't for their turnaround wins against Newcastle and Bournemouth, United might have already been considering a change.
It looks like those games and the victory against Juventus in the Champions League have calmed things down a bit.
However, I wouldn't advise United fans to cheer just yet. Their Premier League form is not what's expected of such a big club, and I don't see it improving much soon. The team is playing sluggishly and is far too naïve on the pitch.
Yes, they have some relatively easy matches at home against Fulham and Crystal Palace coming up. But they will have to play Arsenal and Liverpool soon as well.
The Red Devils did score a few good goals in recent fixtures but are letting in far too many – as many as relegation-threatened Southampton, to be exact!
One thing that makes Jose Mourinho a good bet is his managerial history. Despite all his success, he hasn't been able to keep a job for more than three seasons.
His previous two stints with Chelsea ended with him getting the sack in his third year. The same happened when he managed Inter Milan and Real Madrid. So, the trend is definitely there.
Given the fact that United is already seven points off the top four and doesn't have any realistic chance in the Champions League, I doubt that Mourinho will be given much more time at the club.
Mauricio Pochettino
Here, I need to point out that the betting market bookies provide is called "Next manager to leave post." It's very unlikely that Pochettino will be sacked, but there are good reasons to believe he might not be Tottenham's manager for too long.
This mostly comes from the uncertainty surrounding the new stadium and Pochettino's relationship with owner Daniel Levy.
Even if Poch is not letting too much out in press conferences, it's evident that things are strained. He publicly lamented the lack of summer signings and admitted that it will be very hard for this Spurs team to win a major trophy.
And it's certainly not looking like they can win one this season. They are probably going to go out of the Champions League, and they most definitely don't have a realistic chance of winning the Prem.
To be honest, their situation is not exactly a catastrophe on the playing front. In addition, they were able to tie down another star player in Dele Alli with a long-term contract.
However, Pochettino has emerged as one of the most desired managers in Europe, and his ambition for silverware is not going away.
I believe that this Tottenham side has a very solid foundation and great potential. However, they seem to be missing the final ingredient, and it is highly unlikely that their best players and manager will stick around much longer.
Rafael Benitez
The Spanish coach is no stranger to Premier League fans. He has previously managed Chelsea and Liverpool, and he will forever be a legend in the red parts of Merseyside for winning them the UCL in 2005.
However, he is in a much tougher situation now.
If your first Premier League win comes in November, you can't really say you've had a good start to the season.
Admittedly, the Magpies had to go against some pretty tough opposition. You can't really fault them for losing against four of the top teams early on. However, against opposition like Palace, Cardiff, and Southampton, Rafa's men were in no way superior.
This had owner Mike Ashley and Newcastle fans worried that the season which started with big hope might quickly turn into a disaster.
Much to their joy, Newcastle has turned things around lately. They racked up 7 points in the last three matches with back-to-back victories against the flying Watford and Bournemouth.
I guess I can't really see Rafa as the next sacked manager. Although he and Ashley are not on the best of terms, the fans appreciate his commitment and have faith in his tactics.
Everyone connected to the club will be hoping that the early-season form was just a hiccup and that they can push on now.
It will be a long road, but if I had to take a bet, I would say that both Newcastle and Rafa's job are safe for now.
Claude Puel
The Leicester manager was an early-season favorite of the bookies. Now it looks very unlikely that he will be the next casualty.
Leicester had a shaky start, but they managed to pick up 8 points in their last six games. The players and everyone connected to the club had to deal with the tragedy of their owner passing away in that terrible helicopter accident.
Puel said that he is proud of his team's performances and that it has made the whole Leicester club mature together in very dark times.
The players have spoken about the respect they have for the manager, and I just can't see the club making any significant changes at present.
They are sitting comfortably in 10th place, and I hope they can put the horrors of the tragedy behind them and have a successful season with the Frenchman in charge.
Neil Warnock
Warnock was always going to be in the mix. A lot of people were very surprised that he was left to manage the club after they got promoted.
Not that he doesn't have the credentials for it, but people see his tactics and man management as outdated and were expecting Cardiff to go in another direction.
I have to say I'm a bit surprised at the start they made. 8 points out of 12 games is a very good return for a team that was touted as the top favorite to get relegated.
They are actually not too bad to watch and were unlucky on a few occasions. What I believe will be their ultimate downfall is the lack of quality personnel on the pitch.
Warnock is by no means a tactical genius, but if he has the right players, he can make a team very tough to beat, especially at home.
Cardiff simply doesn't have the defensive players, and the team has already let in 25 goals. Only Fulham has conceded more.
I believe Warnock will still be around next season even if Cardiff gets relegated. Of course, the team's owner will want to keep them in the Prem. But even if they get relegated, he already has the manager who has won the most playoffs in history.
And who knows? If fortunes turn for them a bit in certain situations, and they bring in some new recruits in January, they might even narrowly beat the drop.
Wrapping It Up
One manager who has definitely surprised me is Javi Garcia. He was one of the big favorites to be the first one out.
Fast forward to today, and Watford is sitting in 7th place with 20 points, the same amount Manchester United has.
Despite a recent dip in form and the loss against struggling Newcastle, it's safe to say that Garcia is not the one to bet on.
We can probably add managers such as David Wagner and Sean Dyche here, as their teams are heavily involved in the relegation battle early on.
In my opinion, the historic contributions they made to their respective clubs will surely buy them some time.
The owners know full well that sooner rather than later, they will have a season where they will have to fight hard to stay. My bet is that they will face such times with their greatest ever managers at the helm.
I'm sticking with the bookies here and have Mark Hughes as the next one to be sacked. It was clear that Southampton would have a rough season with Dusan Tadic and Virgil van Dijk leaving.
They brought in players of unknown quality and Danny Ings to lead the attack. Hardly a good statement of intent.
Hughes is a tough character to deal with, has lost two of his allies on the board, and has a history of being fired from Premiership clubs.
The owner's patience might not last if the going gets tougher, which I find very plausible since Southampton looks like they can't score a goal to save their life.
PICK
Mark Hughes – Southampton
3.00