John Cena vs. "The Fiend" Bray Wyatt – Odds, Prediction, and Betting Pick for WrestleMania 36

John Cena and Bray Wyatt's highly anticipated WrestleMania 36 clash will be fought as a "Firefly Fun House" match. WWE has been forced to get creative with their pre-taped show, so this match is definitely going to be interesting.
No one is quite sure how the bout will unfold. But in this post, I assess the odds and take a look at both wrestlers before sharing my pick at the end.
Let's get stuck into my John Cena vs. "The Fiend" Bray Wyatt betting preview.
John Cena vs. "The Fiend" Bray Wyatt Odds
Here are the latest odds for John Cena vs. Bray Wyatt.
"The Fiend" Bray Wyatt
-275
Bray Wyatt is viewed by the best WWE betting sites as the most likely to win this bout. It's set to be a fascinating battle, but odds of +200 for the John Cena win suggest it probably won't be a close match.
Does John Cena Still Have What It Takes?
John Cena used his recent appearance on SmackDown to announce that he wasn't interested in competing at WrestleMania. The veteran made it clear that he was willing to move aside for the new generation of budding young wrestlers. But when The Fiend challenged him to a match, Cena couldn't resist the offer.
Cena is arguably the biggest WWE star in recent memory. Sure, The Rock and Stone Cold Steve Austin won't agree. But Cena's longevity must be admired.
Having said that, I can't help but feel that The Champ doesn't need a WrestleMania victory right now. Cena is always eager to put on a show, but it's unlikely that he'll get in the way of Wyatt on this occasion.
Will Bray Wyatt Get His Revenge?
Following Bray Wyatt's Universal Championship defeat to Goldberg at Super Showdown back in February, The Fiend desperately needs to bounce back with a statement victory.
It's safe to say that very few WWE fans were surprised when Wyatt challenged Cena to a match at WrestleMania 36. The Fiend is obviously looking to seek revenge for his loss to Cena at WrestleMania XXX in 2014, so he'll be more determined than ever to get one over on his old rival.
Wyatt has beaten Cena in the past, but he is yet to seal a WrestleMania win over The Champ. Surely this is Wyatt's moment.
John Cena vs. "The Fiend" Bray Wyatt Prediction and Pick
Presumably, this won't be a regular match. It's unclear exactly what "Firefly Fun House" rules are right now, but this bout is likely to be similar to the Wyatt vs. Orton House of Horrors match.
In my opinion, this match has been set up for Wyatt to win. John Cena is a WWE legend, and he's got nothing to prove. On the other hand, Wyatt has a score to settle, so I can see him regaining some pride at WrestleMania 36.
Given the uncertainty surrounding this match, I'm intrigued to see how things pan out. But whatever happens, I'm confident that The Fiend will come out on top.
Pick
"The Fiend" Bray Wyatt
Wrap-Up
If you're looking for more WWE content, make sure you head over to our sports blog, where you'll find more WrestleMania 36 betting tips and predictions. We'll be posting previews on all the matches listed below.
August
Casino of the Month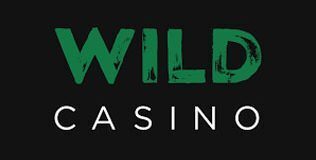 Welcome Bonus
250% up to $5,000