Joel Embiid and Other Big NBA Stars That Could Change Teams Ahead of the 2020-21 Season

The NBA is at a standstill as I write this, and we can't be sure where we go from here. This is normally an extremely fluid league, however, so the second things get back to normal, fans and bettors alike need to be ready to adapt.
NBA player prop bets will come at us hot, especially with the 2020 NBA Draft just around the corner, as well as the 2020 NBA Free Agency period.
Wagers like who will be the first pick in the 2020 NBA Draft and others, before long, will take over the sports betting landscape.
Once we start talking about NBA player movement for next year, things get even crazier. Whether it be via free agency or trade, though, there are absolutely going to be some massive names changing teams next year.
The best part? The top NBA sportsbooks usually let you wager on which players will change teams. It can take some big news or some heavy rumors to spark betting interest, but once word gets out that a player could leave, those props tend to pop up.
With financial gain and general NBA fandom in mind, I discuss the 7 NBA stars that could change teams next year.
Joel Embiid, C, 76ers
First up is Embiid, who just a year ago we'd be laughing about in trade talks. However, he's very much a risk to be dealt in the not too distant future, and I even broke down why the Sixers will trade him.
Embiid is obviously great. He can space the floor, he's unstoppable down low, and he's a menace defensively. The problem is his injury history is always staring the franchise in the face, and when you look at Philly specifically, he doesn't mesh perfectly with Ben Simmons.
The franchise will inevitably have to pick a side, and the more stable and versatile Simmons seems like the easy call. I don't pretend to know where that sends Embiid, but he'd still bring quite the haul back and either offer the finishing piece to a title threat or help another team start over.
Andre Drummond, C, Cavaliers
Drum was a bit of a monster for the Detroit Pistons, and after weirdly getting traded to Cleveland, he flashed that same dominant ability for the Cavs.
There's still a chance Drummond takes guaranteed money and opts into the final year of his contract, but he could get a massive deal on the open market if he becomes a free agent.
It's arguable Drummond has never been properly utilized, while the 26-year-old could be truly unleashed in the right setting. I doubt that's Cleveland, so he should be a bit concerned that they don't use him correctly or even end up trading him.
Due to that, Drum is likely to enter free agency and sell his services to the highest bidder. That, or latch on with a title contender like the Celtics or Mavericks.
Montrezl Harrell, PF, Clippers
Harrell is about to get paid. Not only has he largely been held back in his two NBA stops — Houston and LA — but he's proven this year that he deserves to be a starter somewhere.
In fact, Harrell's 2019-20 NBA season has been so good that he's the current favorite to win the NBA 6th Man of the Year.
While he's not my top pick to win that award, Harrell has shown he can score effectively and clean the glass. That should be enough to land a big deal next year, and teams like the Knicks and Hornets could use some help with their interior scoring.
More than that, though, he probably will price himself out of town.
Los Angeles is already paying Kawhi Leonard and Paul George, and they will have a slew of free agents to worry about — not just a suddenly expensive Harrell.
Aaron Gordon, PG, Magic
From a physical perspective, Aaron Gordon is a beast. He's a dunk machine, he can initiate offense, and he can cut through the lane and get easy buckets.
Over time, Gordon has even improved as an outside shooter and overall scorer, too. Still just 24, it's arguable Gordon hasn't come close to reaching his ceiling, and someone out there may offer him a ton of cash and the argument that they can help him reach his full potential.
Regardless, it may be time for Orlando to move on. Orlando was rumored to be shopping him a couple of years ago, while this franchise is notorious for trading away or allowing quality talent to walk.
The team does have Jonathan Isaac in place to supplant Gordon, though, so there are both financial and depth reasons for the team to let him go.
Jrue Holiday, PG, Pelicans
New Orleans loves Jrue Holiday, and why wouldn't they? He's morphed into one of the NBA's best two-way guards, as he can create offense for himself and others while having no issue being tasked with tough defensive assignments.
The problem is the Pels are loaded with too much enticing talent and will have to start making some difficult decisions.
Losing Holiday isn't an easy call, but New Orleans has plenty of guards and probably wants to find a way to get the ball in the hands of their young core — Lonzo Ball, Brandon Ingram, and Zion Williamson — as much as possible.
That's not too easy to do with the 29-year-old Holiday soaking up usage.
Still on the books for the next two years, any movement here will come from the Pels' side. A trade could be in the cards this summer, with title contenders vying for his services.
Chris Paul, PG, Thunder
The same goes for CP3, who could have cratered under a disastrous trade but instead stepped up his game and pushed OKC into the playoffs.
Paul can still run an offense at a high level, is still a strong defender, and scores as well as any point guard in The Association. He's getting older and is expensive, but there's little doubt the right NBA Finals challenger would at least be interested in a deal.
CP3 has gone on the record to say he won't forfeit the money that is owed to him, so whoever trades for him has to really want him.
Miami stood out as a potential trade partner last summer, and with Goran Dragic likely gone in free agency, they'll make as much sense as anyone again.
OKC can clearly keep trying to compete with Paul in town, but if they can find a taker for his massive contract, they obviously have to pull the trigger.
They may have already found one in the Knicks, so buckle up.
DeMar DeRozan, SG, Spurs
DeRozan is in a similar situation as Drummond, as he's walking into his last year of his deal and holds all of the power. He can stick it out with the Spurs, or he can bolt and hope to land a huge contract this off-season.
The latter seems like the logical choice, especially since there is always money to be made and San Antonio is headed in the wrong direction as a team.
There's also the issue of DeRozan reportedly not being happy in Texas.
DeRozan lacks shooting range, but he's still one of the better pure scorers in all of basketball. Somewhere out there, a team will be willing to pay top dollar for the rest of his prime years.
Summary
There are even more NBA players that could change teams going into 20-21 and a few others that will probably be dealt during the season.
For the latter category, I'd look to guys like Kevin Love, Bradley Beal, and C.J. McCollum as trade candidates that wouldn't be shocking to see moved.
In free agency, I am also expecting the likes of Goran Dragic, Serge Ibaka, and others to find a new home, as well.
But when we're talking big NBA stars that could change teams — and ones we might be able to bet on — the ones mentioned above easily take the cake.
For the latest on NBA free agency, trades, the draft, and more, bookmark our constantly updated NBA betting blog.
AUGUST
Casino of the Month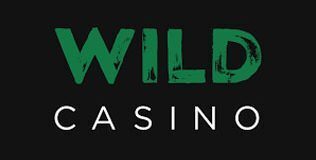 Welcome Bonus
250% up to $5,000
Read Review
Visit Site