Joei Fulco and Top Threats That Can Win Season 18 of The Voice

Season 18 of The Voice has been a wild ride. There have been some amazing voices discovered through the Blind Auditions process, while the performers took it to a whole new level in the Battles round.
There have been some steals, some saves, and some highly questionable eliminations.
The Voice gonna The Voice, though.
Next up are The Knockouts, where every singer again has to fight against one of their castmates for the right to get to the live shows.
Thanks to our current global climate, it's unclear what the live shows would look like or when they would happen. Until we get there, though, we can at least marvel at how the talent performs and bet on which singers will last the longest.
The top entertainment betting sites aren't yet offering odds for The Voice season 18, but when they do, you'll want to know how to bet.
To get started, pay mind to the judges — who has won the show, who has not, and what talent they have left on their roster. No judge has won more than Blake Shelton (6), while Kelly Clarkson (3) and John Legend (1) are responsible for each of the last four winners.
While prolific, Shelton has just six artists remaining, which trails every other coach by one.
With that, let's dive into the 9 most likely winners of The Voice season 18 going into The Knockouts. These performers look like the best bets right now.
Joei Fulco – Team Blake
Let's start things off with Fulco, who is easily one of my favorite artists this year due to her old-school voice. Fulco sounds like a seasoned professional in a different era, which creates a timeless voice.
Fulco's take on "Gypsys, Tramps & Thieves" was fantastic, as it allowed her to show off her unique tone, range, snarl, and versatility.
Her upside was even more visible in her battle with rocker Todd Michael Hall when she beat him at his own game in a cover of "The Best." Fulco's absurd versatility and special tone make her one of the best bets to win The Voice this season.
Levi Watkins – Team Blake
The camera didn't show Levi Watkins right away during his Blind Audition, which kept us from immediately realizing just how impressive his take on "Hey, Soul Sister" really was.
Eventually, we learned that the 14-year-old delivered a borderline flawless cover, displaying exceptional range, and creativity.
Todd Tilghman – Team Blake
It's usually a good omen when you get all four coaches to turn their chairs. That's exactly what Tilghman did, as he put his grizzled tone on display with a beautiful rendition of "We've Got Tonight."
Tilghman's tone, control, and power all combine to give him a real shot at going far in The Voice season 18.
Anaya Cheyenne – Team Kelly
It's never a bad thing to offer controlled emotion during your Blind Audition, and Cheyenne had that in spades as she gave Lady Gaga's "I'll Never Love Again" a fresh spin.
Cheyenne offers an absurd combination of strong emotion, power, and brilliant runs, which could give her a chance to make it far in this competition.
Darious Lyles – Team Legend
Lyles captivated the audience instantly with a beautiful, soft tone when he took on Sam Smith's "How Do You Sleep" at the Blind Auditions.
Sounding like a seasoned pro, Lyles worked through the song effortlessly, displaying serious range and versatility.
If you thought the versatility comment was hyperbolic, just go watch his part of "Come Together" in the Battle Rounds. Lyles added grit and some mad stage presence to his resume.
Joanna Serenko – Team Legend
Before losing out to an exceptional counterpart in The Battles (more on that in a bit), Serenko showed her star power with a tender take on "All My Loving."
John Legend predictably snatched her up, and her style fits his like a glove. Serenko may not be the favorite, but she has a great blend of tone and runs. Teaming up with Legend gives this soulful singer a real shot at winning The Voice.
Mike Jerel – Team Legend
It's never easy to take on a James Brown and make it your own, but Jerel delivered one of the best covers of "It's a Man's Man's Man's World" I've ever heard.
Jerel has an exceptional blend of power, range and tone and plays the piano, giving him the versatility to go extremely far in this competition.
Allegra Miles – Team Nick
Just 16, Allegra Miles grabbed hold of the audience instantly during her Blind Audition, where she made Kings of Leon's "Use Somebody" her own.
Her beautiful tone, piano chops, and falsetto all combine to give the audience a special talent that has the goods to make a real run at this thing.
Roderick Chambers – Team Nick
Is there a smoother singer than Roderick Chambers? He sounded just like Brian McKnight in a beautiful performance of "Back at One" during the Blind Auditions, where he displayed stellar control and a nice tone.
Chambers further impressed by holding his own in The Battles, where he slayed his part of Billie Eilish's "When the Party's Over." He beat out Joanna Serenko, which was no easy task.
If this competition is about the best pure voice, there's no denying Chambers is very much in the running.
Who Will Win Season 18 of The Voice?
Did I miss an easy call? One of your favorites to win The Voice didn't make the cut? That doesn't mean they can't or won't win — it just means they didn't stand out to me personally when compared to the best this season has to offer.
Keep in mind there aren't any The Voice 18 odds out yet.
When they emerge, we'll get a better idea as to who the top entertainment betting sites believe can win this thing. Then we can also get into some The Voice sleepers that could be worth a look.
That said, the top singer that stands out to me right now is Joei Fulco. This is one of the most loaded pools for The Voice I can remember, but she has a little bit of everything — not to mention some sass and excellent stage presence.
You are sucked into Fulco's take on whatever song she does, and she makes it her own. That's rule number one with covers, and she's knocked it out of the park thus far.
When you factor in her actual talent, she's going to be very tough to beat.
I offer just one opinion, there aren't actual odds out yet, and The Voice still has a ways to go. Keep tabs on the way this season goes by bookmarking our entertainment blog.
AUGUST
Casino of the Month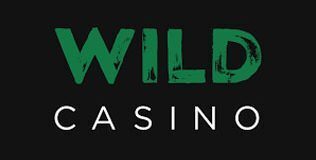 Welcome Bonus
250% up to $5,000
Read Review
Visit Site