Is Joe Allen More Important to Wales Than Gareth Bale?

When Joe Allen was carried off the pitch during Stoke City's game with Hull at the start of March with a suspected ruptured Achilles, every single fan of the Wales national team took a sharp intake of breath. The injury meant that Allen would miss the summer's European Championship and leave a massive hole in the middle of the pitch for manager Ryan Giggs to fill.
But with UEFA postponing the tournament until next summer, the player has more time to recover and should now be able to play a part.
For non-Wales fans, it might be difficult to understand just how influential Joe Allen is for the team. Maybe if Gareth Bale or Aaron Ramsey were set to miss out, then it would be easier to comprehend. But Joe Allen is so instrumental for Wales that if the tournament had gone on this summer without him, then Wales would have had been at a huge disadvantage. It could be said that Wales would miss Joe Allen more than it would miss Gareth Bale.
Below, I've discussed my thinking on why Joe Allen is more important to Wales than Gareth Bale.
Joe Allen's Club Career
For those of you who haven't followed the career of Joe Allen, the overriding memory of the player is probably a spirited, if a little underwhelming, period at Liverpool from 2012 to 2016. Brendan Rodgers took him from Swansea when he took over the managerial position at Anfield.
Allen had been at the South Wales club since the age of nine and had made his first team league debut for the Swans on the final day of the 2006/07 season in the third tier of English soccer. He didn't feature that much the following year but became a regular choice once the club won promotion to the Championship.
In the 2010/11 season, Swansea won promotion to the Premier League via the playoffs, and Allen featured in virtually every game. In his only season in the top flight with Swansea, he played in 36 of the 38 games, scoring four goals from midfield.
But Brendan Rodgers had noticed Allen's playmaking abilities, and it was in the middle of the pitch where Allen dictated the game.
The Northern Irish coach took over at Liverpool in the summer of 2012 and convinced Allen to join him at the club. It was a huge move for the Wales international, who completed a transfer deal worth around £15 million.
His time at Liverpool started well as he won over the fans with his displays. But he did pick up a number of injuries throughout the four seasons he was at the club. Even with these layoffs, Allen still made over 20 Premier League appearances in each of the four seasons, apart from his final year when he featured in 19 games. Even then, he made further starts in cup games and in Europe and ended up with three goals in 37 games.
But a lot of those games in the final season were as a substitute, and there were already signs that Allen would not be playing quite as regularly for Liverpool the next year.
So he signed a contract with Stoke City, who at that time was still in the Premier League. For such a creative player, Stoke was seen as a strange choice, but Mark Hughes convinced him to join the club alongside a number of other players in the summer of 2016. The promise of regular playing time was the incentive, and if anything, the Welsh midfielder became even more involved in the way the Stoke team played than he did at Liverpool.
He also scored more goals than he had ever managed in his career before.
The next season was a major disappointment for the Potters, though, and a change of manager couldn't save the club being relegated to the Championship. Allen was still the main playmaker in the side, but he could do nothing about his team's demise. Surprisingly, Allen decided to remain at Stoke and had played in nearly every game over the last two seasons before suffering his injury in March.
National Pride
However good Joe Allen has been for Swansea, Liverpool, or Stoke, it has seemed that he has always surpassed his own very high levels for the national side. With the likes of Aaron Ramsey and Gareth Bale left to focus on more attacking endeavors, Allen has been able to conduct the way the team has played in recent times.
He made his debut as a late substitute in a win over Estonia back in 2009. In a young squad, he was used sparingly by a string of managers, but it was Gary Speed and then, to a greater extent, Chris Coleman who recognized how influential he could be for the Wales team.
Although his goal-scoring record for the national team is about as noteworthy as for his club sides, he is able to get Wales playing from the back, through the defense, and then on to the attacking threats of players such as Gareth Bale. The most convincing proof of what he means to the Wales side is his performances in the qualification for the 2016 European Championship and then the tournament itself.
Wales qualified for the finals conceding just four goals in ten qualifying games, and much of that is down to the biting challenges and orchestration of Joe Allen. While all the attention was on the goal-scoring feats of Gareth Bale, it was Allen that had played a massive part in ensuring Wales qualified for its first major finals since the World Cup in Sweden in 1958.
Allen's Role in Euro 2016
Although Joe Allen has been a consistently important player wherever he has been, it was probably the 2016 European Championship in France where he showed just exactly how good he is and proved some of his harsher critics wrong.
Before the tournament began, there was a lot of talk in the UK media focused on the England team — and amongst its fans — that Wales was a one-man team. That one man being Gareth Bale. Wales fans knew differently, though. Of course, the Real Madrid star was hugely important to any possible Welsh success, but the "Together Stronger" slogan the team went by was more than just something catchy to use as a social media hashtag.
Wales took to its first-ever Euros immediately, and admittedly, it was Gareth Bale that made a lot of the difference. He scored in the win against Slovakia and the loss to England and was a constant threat for both opponents.
But it was Joe Allen that was allowing Bale to shine.
Only N'Golo Kante made more interceptions during the group stage as Allen acted as a screen in front of the Wales back three. He stopped everything that was coming towards the Welsh goal and, more often than not, turned defense into attack. But if there is one moment of the tournament that sums up his importance to the Wales team at that tournament, it is the pass for the first goal against Russia.
With three points from the first two games, Wales only needed a point to qualify for the knockout stages. As with the previous two games, Wales got off to a fast start and was controlling the game, but a goal was needed to calm the nerves. Around ten minutes in, Joe Allen spotted Aaron Ramsey motioning for the ball and turned elegantly in the middle of the pitch before playing the perfect through ball.
The precision of the pass was exact, and Ramsey went on to beat the keeper to put Wales one up. From defense into attack, with a pass of absolute perfection, Joe Allen had set Wales on the course to victory.
Wales famously went on to reach the semifinal of Euro 2016 before falling to eventual champions Portugal. But Joe Allen — along with Aaron Ramsey — was named in the team of the tournament by an esteemed panel of former professionals and coaches. Some Liverpool fans, struggling to remember Allen performing so well at Anfield, were shocked by his inclusion in the eleven.
But he had fully deserved his place among the top players, even as his time at the club was coming to an end.
Allen vs. Bale
Most Wales fans would tell you that there is no need to choose between Joe Allen and Gareth Bale as they both fill vastly different roles in the team, and that is true. But if you are looking for who is more influential and important on the pitch, then there is an argument that it is not the one earning millions at Real Madrid.
A good example of how Allen is more important is the contributions of both players at Euro 2016. Of course, Bale scored most of the goals that ensured Wales made the tournament in the first place and then followed that up with some incredible strikes in France itself. But the work that Allen does enables Bale to have those chances to score.
There have been world-renowned players in Wales teams before. Ian Rush and Ryan Giggs are two fantastic players that spring immediately to mind. But neither of them had the backup and hard work that Joe Allen provides Gareth Bale.
During Euro 2016, Bale lost possession on numerous occasions and gave the ball away cheaply at times. With his skill and talent, he is expected to take more risks, so that may be understandable. But Joe Allen was resolute throughout.
Neil Taylor, who played in defense for Wales during those finals, described Allen as the one that "makes the Wales team tick." Without Joe Allen, Bale — and even Ramsey — would not have been able to take up the chances that propelled Wales to its best-ever performance at a major international tournament.
Final Words
Joe Allen's thoughtful and intelligent contributions on the pitch have turned Wales from an "almost made it" team into a national side that now belongs in the big summer tournaments. At Euro 2016, it could be said that Wales was beaten by Portugal because the team missed Aaron Ramsey so much. His absence, due to suspension, was too great an obstacle, even with Gareth Bale at his very best.
But even with the possibility of a Juventus midfielder and a Real Madrid attacker in the Wales Euro 2021 squad, it is a defensive midfielder currently on the books of Championship side Stoke City that is the one that links all the others together.
It is Joe Allen's contribution that would have been sorely missed had the European Championship gone on as planned this summer.
Gareth Bale and Aaron Ramsey may provide the highlights and the goals, but it is Joe Allen that makes the Wales team tick, and that is why it could be said that he is the most important player in the squad.
For other interesting soccer posts, as well as match previous from a variety of leagues, check in with our soccer blog.
AUGUST
Casino of the Month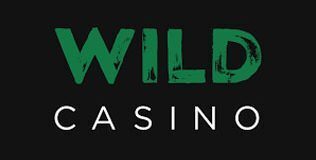 Welcome Bonus
250% up to $5,000
Read Review
Visit Site