Jessica Andrade vs. Rose Namajunas 2 at UFC 249 – Prediction, Betting Odds, and Best Bets

An exciting rematch between Jessica Andrade and Rose Namajunas at UFC 249 awaits fight fans, despite Tony Ferguson's headliner with Justin Gaethje hogging up most of the limelight recently.
UFC President Dana White has confirmed that all systems are go for UFC 249, and this strawweight clash between two recent champions is certainly one of the big fights to look forward to. From a betting perspective, we have an interesting one on our hands.
Andrade is a surprisingly significant underdog on our recommended UFC betting sites, despite her spectacular win in the first fight. Just how much this has to do with the perceived skill levels between these two is up for debate, and I'll be looking at just how well these two match up a little later.
Namajunas was slammed into the fifth dimension in their first fight, despite having the best of the exchanges. She enters this contest as the favorite, as she did in the first fight, but I'm not sure she is entirely deserving of that tag.
It's time to break down the Jessica Andrade vs. Rose Namajunas 2 fight, so strap in while I take you through the odds, best bets, and my analysis ahead of this one.
But first of all, here's my prediction for who wins this potential women's MMA classic.
Who Wins – Andrade or Namajunas?
Jessica Andrade by KO/TKO
There are a number of reasons why betting on the fighter that won the first bout in a rematch is popular with gamblers.
Firstly, the statistics show that this is a smart move. Secondly, the mental aspect of MMA is huge and is almost always with the winner of the first bout.
While Namajunas might have some clear technical advantages over Andrade, I'm not sure she is as mentally tough. This, in addition to some other factors, leads me to believe that we could see a similar outcome in the second installment of this fight to what we got the first time around.
Oh, and just look at the odds for Andrade vs. Namajunas 2.
Latest Andrade vs. Namajunas Odds
The odds below are taken from the Bovada sportsbook and are subject to change.
Jessica Andrade to Win
+170
Rose Namajunas to Win
-210
Andrade's odds of beating Namajunas in the rematch are an eye-catching +170. There is great value in backing the Brazilian to get the job done the second time around.
Yes, Andrade is coming off a first-round knockout against Weili Zhang, but Namajunas' last fight ended in her being knocked out cold by Andrade.
Some might point to the fact that Namajunas has two wins over Joanna Jedrzejczyk, while Andrade was beaten by the Pole. But two of Andrade's last three wins came against Karolina Kowalkiewicz and Tecia Torres — both have beaten Namajunas in the past.
The other of her three wins came against Namajunas, and that is perhaps the most important of them all in relation to this fight.
I have had their first encounter firmly in mind when putting together the best Andrade vs. Namajunas 2 bets to target. Take a look.
Best Andrade vs. Namajunas 2 Bets
Where is the smart money for Andrade vs. Namajunas 2? Well, there are some interesting bets to target here that should give you something to think about.
Andrade to Win
Andrade is +170 to beat Namajunas, which is excellent value considering she scored a violent 2nd-round KO over "Thug Rose" in the first bout.
This covers whether she wins by decision, KO/TKO, submission, or any other way within the parameters of the rules of this fight.
Andrade to Win by KO/TKO
Although she doesn't have the same arsenal of weaponry as Namajunas, she is clearly the more powerful fighter.
Can she score a second knockout win over Namajunas in two fights? I'm sure you will find decent odds on her to do just that. Although the prop bets have not yet been released, you can expect them to hit the top betting sites soon over the course of the next week.
Namajunas to Win by Decision
Of course, Namajunas is far from a write-off in this bout. One thing that really puts me off is her odds to win the fight, however. They are far too short.
I think it is unlikely that Namajunas will stop or submit Andrade, so her best chance of beating her opponent is on the cards.
To those who fancy Namajunas to win, this is the bet to make.
Why Andrade Wins the Fight
Andrade found a way to get to Namajunas in the first fight, so I don't think that it is a surprise to suggest that she can get the job done in a similar way in the rematch.
Although Namajunas is more technically rounded, she doesn't have the same killer instinct that her opponent has. With a record of 27-20, Andrade has 14 finishes in 20 wins, with an equal number of KOs and submissions.
With a record of 8-4, "Thug Rose" doesn't have the greatest resume in the promotion. As unfair as this might sound, her two wins over Jedrzejczyk gave her popularity a huge boost and might have led to many believing she is better than she actually is.
This is not contradicting my earlier assertion that she is a very talented fighter. She has skills, but there are other aspects of her game that counterbalance her greatest attributes.
Namajunas' Mentality Is Questionable
As much as I like Namajunas, I can't help but question if her heart is in the fight game.
While much was made of her destruction of Jedrzejczyk, the former dominant strawweight champ and "bully," Namajunas was open about being shaken by the Conor McGregor trolly incident in April 2018.
More importantly, she indicated following her loss to Andrade in May 2019 that she was considering walking away from the sport. That's not the mentality of a champion, is it?
Given that was her last appearance inside the cage, it is going to be very interesting to see how she shapes up on April 18.
But with the mental advantage with Andrade, the Brazilian will be looking to take things to Namajunas from the first bell.
Andrade Has Finishing Power
Weili Zhang might have blitzed Andrade in the first round of the latter's unsuccessful title defense last August, but just look at the damage she caused Jedrzejczyk in March.
Zhang is a ferocious puncher, and Andrade's pressure style meant that she would have been at risk of being tagged.
Namajunas, on the other hand, is not known for her power. She has just the one stoppage in her career, over Jedrzejczyk, and I can't see her getting the job done inside the distance.
I believe that Namajunas' best chance of winning this fight is to use her height and reach advantages, lateral movement, and smart counter punching. But will that be enough? And can Namajunas, who has shown mental fragility, keep the Brazilian from getting inside for the full stretch of a fight?
I don't think so. And given that Andrade is a very attractive price, I find it easier to back her to get the win here.
Wrap Up
Whatever happens, Andrade vs. Namajunas 2 should be one hell of a fight, as long as it lasts.
While I like Namajunas as a fighter, I can't help but feel that her signs of mental fragility could be exposed on the night. Against a fighter as dangerous as Andrade, this could lead to trouble.
My simple approach to this fight is this — Andrade is the value bet in this fight, and I think she is in a good position to get the win.
If that makes sense, why not check out my Tony Ferguson vs. Justin Gaethje betting preview ahead of the action on April 18? Will Ferguson get his hands on a second interim title, or could Gaethje upset the applecart?
AUGUST
Casino of the Month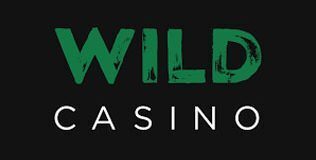 Welcome Bonus
250% up to $5,000
Read Review
Visit Site