Jeffrey Okudah 2020 Draft Odds and Prediction – What Happens If the Lions Pass on Him?

Regardless of whose NFL mock draft you are looking at, chances are it starts with Joe Burrow going #1 to the Bengals and Chase Young landing in Washington.
After that, things start to get interesting.
Jeffrey Okudah seems like the most likely candidate to be the third pick in the draft, and I referenced that in this blog about when Chase Young will be drafted. However, Isaiah Simmons could be the guy Matt Patricia and the Lions have coveted all along.
Maybe the rumors about Okudah to Detroit are simply a smokescreen.
If that's the case, how far could the Ohio State CB fall?
Let's dig into that topic by taking a look at when Jeffrey Okudah will be drafted.
Jeffrey Okudah Draft Odds
What makes this NFL Draft prop a fascinating bet is the fact that a lot of different scenarios could play out involving when Jeffrey Okudah will be picked.
For example, Noah Davis' Detroit Lions mock draft has Bob Quinn taking Isaiah Simmons with the 3rd pick — not the Buckeye cornerback. Who knows if the Redskins will even take Young at #2? The Dolphins or Chargers could be motivated enough to trade up to the second slot.
Depending on how dominos fall, where Okudah gets drafted is a subject up for discussion.
Detroit Lions – 3rd Pick
The Lions need help in their secondary — and that was before they traded Darius Slay to Philadelphia. Detroit picked up Desmond Trufant in free agency, which helps curb the loss of Slay, but Matt Patricia has to bulk up the back end of his defense in the draft.
Drafting Okudah at #3 would immediately fill a void.
Another scenario to keep in mind is Okudah landing in Detroit — just not with the 3rd pick. Trading with the Chargers and moving back to #6 would probably enable them to still land Okudah, plus they'd secure an extra draft pick or two in the process.
Because the teams picking directly behind the Lions (Giants and Dolphins) aren't likely to pluck a CB with their first selection, sliding down to #6 and drafting Jeffrey might actually be the way to go.
Carolina Panthers – 7th Pick
If the Lions take Isaiah Simmons at #3, the Panthers are likely to get a shot at Okudah at #7. Noah's three-round mock draft for the New York Giants has the G-Men gabbing an offensive lineman at #4, and Miami seems to want Tua at #5.
This would give the Chargers their choice between Justin Herbert and Jordan Love, and that means Jeffrey Okudah would still be sitting there when the Carolina is on the clock at 7.
What complicates things for GM Marty Hurney is that aside from needing to add depth to the defensive backfield, the Panthers desperately need help on both the offensive and defensive line. Not to mention, they still need to draft a linebacker who can hopefully replace at least some of what Luke Kuechly did.
Jacksonville Jaguars – 9th Pick
Not only did Jacksonville trade Jalen Ramsey away in the middle of what was a lost season, but they also lost A.J. Bouye to the Broncos once the free agency period became official. As much the Jags need a run-stuffer in the middle of their base 4-3 defense, it's pretty evident they are in dire need of a gifted young DB who has the potential to be a shutdown corner.
In other words, it's hard to imagine David Caldwell would pass on Jeffrey Okudah if he fell right into their lap at #9. The only reason my Jaguars mock draft doesn't have Okudah landing in JAX is because I was operating under the assumption that Jeffrey would already be long gone.
Which Pick Will Jeffrey Okudah Be Drafted?
If you are fixated on attacking some of the draft props at the highest-ranked NFL betting sites, there's probably enough merit here to back the "over 4.5 pick" at -110. The way I see it, Okudah's only hope of being picked inside the top 5 is if Detroit latches on at #3.
If the Lions sniff out an opportunity where they can trade back and can still land the Ohio State CB, the "over" in this Jeffrey Okudah prop bet is essentially a lock.
AUGUST
Casino of the Month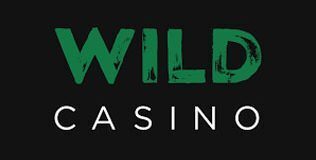 Welcome Bonus
250% up to $5,000
Read Review
Visit Site