Will Jeff Okudah Be a Bust or a Stud in the NFL?

The Detroit Lions traded away disgruntled cornerback Darius Slay this offseason, prompting speculation that they'd spend the 3rd overall pick on his replacement.
They did exactly that, making Ohio State cover man Jeff Okudah the first cornerback taken in the draft.
Okudah passes the eye test, to be sure. However, being taken third overall comes with a lot of pressure, and there's already plenty of it going around in Detroit.
Head coach Matt Patricia is on his last legs with the Lions and probably needs a dramatic turn-around following a 3-12-1 season to stay in town. Judging by early indications at the best NFL sportsbooks (their win total over/under is set at 6.5), it's not looking good.
Detroit isn't going to cast Okudah to the side even if 2020 doesn't go well, but there are concerns here. Let's go over 3 reasons why Jeff Okudah will be a bust in the NFL in 2020 and gauge his long-term impact with the Lions.
Patricia's Future Clouds Okudah's Present
I'm not the first person to broach whether or not Jeff Okudah could be a bust. It's worth wondering, especially since he's walking onto a bad team that was just 3-12-1 a year ago.
I tend to think the Lions were a little better than people give them credit for, but let's face the facts; Matt Patricia hasn't gotten the job done, and he has one year (probably) to put it all together.
That could be bad news for Okudah. Not only does he have to find success in year one in a system that hasn't worked, but it's possible Patricia may panic and use him more (or in ways he shouldn't) in an effort to see instant results.
Okudah Will Have His Hands Full in the NFC North
Beyond whatever strains Patricia adds to being a rookie cornerback, Okudah has the unenviable task of facing Aaron Rodgers and Kirk Cousins twice a year.
Laugh at the latter all you will, but these two dudes combined for 52 touchdowns and eight total picks in 2019. They also both completed over 62% of their passes.
On top of the quarterback talent Okudrah draws four times a year, he also may be asked to cover the opposition's best receiver. That means six total battles with guys like Davante Adams, Adam Thielen, and Allen Robinson.
None of this is good, and if Okudah can't quickly establish himself as a stud cover man early in his career, it may mean bad news for Detroit, too.
Detroit's Poor Pass Rush Will Create Added Pressure
Okudah is talented, and Patricia's expertise is defense, so it's possible the first two points are moot and he's put in position to succeed.
Unfortunately, there may be only so much he can do.
Detroit's pass rush was not good in 2019. To be more accurate, it was abysmal. The Lions do have Trey Flowers, but he has little help in a unit that ranked 29th in sacks a season ago.
If the pressure doesn't get better up front, it's arguable Okudah could get burned routinely because of it. Just look at last year for Darius Slay, who is widely regarded as one of the best cover men in the game but only earned a 56.4 overall grade at Pro Football Focus.
Is Jeff Okudah Going to Flop in the NFL?
As a long-term prospect, I'm not here to clown Jeff Okudah. He's highly skilled and has the combination of size and speed defensive coaches covet.
By all accounts, Okudah has the mental makeup, work ethic, physical traits, and intangibles to morph into the type of shutdown cover man the Lions just lost.
However, I don't think he gives them that immediately for the reasons mentioned above.
Whether that has you refraining from betting on the Lions or not is up to you. For all other betting markets, the latest odds, and 2020 NFL predictions, bookmark our NFL blog.
AUGUST
Casino of the Month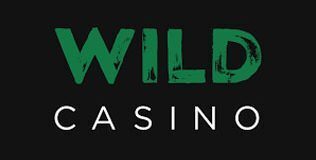 Welcome Bonus
250% up to $5,000
Read Review
Visit Site