Jalen Hurts Draft Prediction – Who's Going to Gamble on the Oklahoma Star?

Amazingly, a former Heisman Trophy finalist is being projected to be a Day 2 pick. Here's a guy that accounted for 52 touchdowns and more than 5,100 yards of total offense last year at Oklahoma, yet nobody thinks he'll be among the first five quarterbacks to come off the board.
The best NFL betting sites have set up a draft prop directly related to when Jalen Hurts will be drafted, and the odds are reflected below.
When Will Jalen Hurts Be Drafted?
It's a bit ironic that Jalen's odds to go on Day 1 are virtually the same as they are to be drafted during rounds 4-7.
Hurts is likely to receive his celebratory phone call from an organization during Friday's Day 2, and my bet is it happens in the second round. Just the thought of his upside should be enough to lure an organization in.
Now that I'm locked into him being drafted in round 2, let's explore three potential landing spots.
Jaguars, Pick #42
Could Jameis Winston sign with the Jaguars? Sure, but it's not looking likely at this point.
It appears that the Khan family is moving full steam ahead with Gardner Minshew under center, but here's the kicker. Jacksonville has two top-20 picks to address the major areas of concern, plus they already filled holes by signing Joe Schobert (LB) and Tyler Eifert (TE).
Drafting Jalen Hurts at #42 would give the Jags two young and intriguing QBs who could battle it out for the starting job. The competition between the two could fast-track either one into becoming a pretty solid quarterback.
Colts, Pick #44
I highlighted WR Laviska Shenault as the player the Colts should draft first, but I did so knowing they had another pick around the corner to solidify a future QB. Once Indy drafts a wide receiver to help out Philip Rivers at #34, it would be logical for Chris Ballard to start looking ahead to who is next in line at the quarterback position.
Rivers is likely done after 2020, and Jacoby Brissett is not the answer.
With that being said, perhaps Jalen Hurts is.
Frank Reich is a creative play-caller who would love to get his hands on a dual-threat QB who is motivated to prove doubters wrong. Considering the last two Oklahoma QBs each went first overall, latching onto Hurts at #44 would have to be deemed as one heck of a bargain.
Steelers, Pick #49
Was it the fiasco that ensued with Myles Garrett, or is it because of his inconsistency in delivering the ball on time? Maybe it's a bit of both, but I'm far from convinced that Mason Rudolph is the guy Mike Tomlin wants leading this franchise down the road.
Ben Roethlisberger is 38 and has played a full season just once since 2014. One look at Big Ben tells you he's not on the same "avocado toast and Pilates" regiment that Tom Brady is on, so don't expect Roethlisberger to last much beyond the upcoming season. If he even makes it that far.
We know the Steelers fans love Jalen Hurts. Now it's time to see if the organization is on the same page.
Who Is Going to Draft Jalen Hurts?
All three of the scenarios above make sense to me, but Pittsburgh is where I see Jalen Hurts ultimately landing. Indianapolis has too much invested into the 2020 campaign to spend the 44th pick on a guy who would end up redshirting.
It's still possible that Jacksonville could go after a veteran QB, as laid out in this blog about three teams that could sign Cam Newton. This means Jalen should slip past the first 48 picks and fall right into the Steelers' lap.
August
Casino of the Month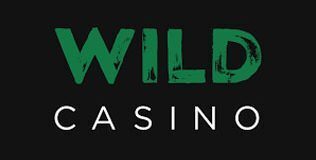 Welcome Bonus
250% up to $5,000