Jake Fromm Draft Prediction – Will the Georgia QB Continue to Rise?

NFL GMs knew Jake Fromm was an intelligent quarterback with solid leadership qualities. However, scoring a 35 on the Wonderlic exam is starting to expose Fromm in a bit of a different light. It's still likely we'll see Jake get plucked somewhere in round three, but perhaps he'll turn into one of the steals of the draft.
Do you think the former Georgia QB is destined to be backup quarterback, or does he have enough moxie to eventually take over and be a productive starter?
A lot could depend on the situation he gets thrust into, so let's examine a few of the possibilities.
Indianapolis Colts, Pick #75
Noah Davis' Jacob Eason draft projection post has Eason landing in this spot, so it's pretty evident that the Colts are in the market to draft their future quarterback on Day 2. Philip Rivers' $25 million deal is only for one year, and the Jacoby Brissett chapter in Indy appears to be closed.
If Frank Reich sees more upside in Jake Fromm, it's conceivable that the 2017 SEC Freshman of the Year could be on his way to Indianapolis. Remember, Reich has worked with the likes of Peyton Manning and Andrew Luck, and 2020 represents his second go-around with Phillip Rivers.
It's pretty obvious the Colts head coach values brainpower in his starting QB, which is why drafting Fromm at #75 would make so much sense.
New England Patriots, Pick #87
The Patriots are one of the teams who could draft Jordan Love, but at least for now, Auburn's Jarrett Stidham is the guy. Being that Bill Belichick is clearly fond of SEC quarterbacks, why not snatch Jake Fromm in the draft and let him compete with Stidham for the job?
Keep in mind, New England owns three picks in the third round of the 2020 NFL Draft and would still be able to add valuable pieces to their roster. It's okay if they'd rather utilize pick #23 on a bonafide edge rusher who can factor in right away, but heading into the season with Jarrett Stidham and Brian Hoyer as the only options at QB seems a bit precarious to me.
New Orleans Saints, Pick #88
As things currently stand, Taysom Hill is the only "quarterback" on the Saints roster aside from Drew Brews. I place quarterback in quotes because Sean Payton prefers to use Taysom Hill like a Swiss army knife and take advantage of his unique skill set. Hill's size and strength lend itself to moving him around in multiple formations, and he's evolved into a genuine threat in that regard.
With Drew Brees under center, Peyton has gotten used to a pure pocket passer with a high football IQ calling the shots on the field. I don't want to jump the gun and call Jake Fromm the next Drew Brees, but it goes without saying that the two share some of the most important qualities of being a successful NFL QB.
Who Is Going to Draft Jake Fromm?
Noah Davis tossed around the idea that the Saints could sign Jameis Winston, but it seems fairly unlikely that will transpire. What seems more reasonable for Mickey Loomis is to draft a stud linebacker like Patrick Queen or Kenneth Murray at #24 and then pounce on Jake Fromm at #88.
Dan Orlovsky has a lot of intel in the 2020 NFL Draft, and he said the following on The Lefkoe Show.
"The Saints are going to draft Jake Fromm and he's going to have an outstanding NFL career."
I tend to agree.
AUGUST
Casino of the Month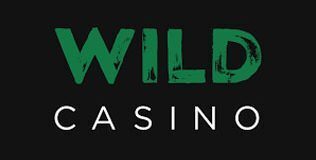 Welcome Bonus
250% up to $5,000
Read Review
Visit Site