Jacob Eason Draft Prediction – Betting on Where the Quarterback Is Selected

The 2020 NFL Draft is almost here. The excitement is building, and with no other sports to pay attention to, all eyes will be on where some of the biggest names in college football call home next.
Intrigue is one reason to pay attention to the draft, but you can also make money betting on the 2020 NFL Draft.
One such method to do so is betting on NFL Draft player props, with several quarterbacks specifically being called into question.
Washington passer Jacob Eason is one of them. He's been teased as a first-round talent, but most sportsbooks peg him as a day two option at best.
It all depends on how you rate Eason and which teams make sense for him. Eason currently has +5000 odds to be the third quarterback taken over at BetOnline, but out of him, Jalen Hurts, and Jake Fromm, he carries -145 odds to be the next quarterback off the board.
So, where does that put him? It likely means Eason is a day two pick. With that in mind, let's look at some teams picking in rounds two and three before I make my Jacob Eason draft prediction.
Jacksonville Jaguars – Pick 42
The Jaguars keep telling us they're handing the keys to their offense to Gardner Minshew II, but they can't walk into 2020 without a backup plan.
Jacksonville has a long history of gaffes under center, so it wouldn't shock anyone if Minshew Magic didn't work out. Eason's big arm and aggressiveness could be a nice pivot if needed.
Chicago Bears – Pick 50
The Bears also have a second-rounder at pick 43, but I think they wait and nab Eason if he's still on the board here (assuming they like him).
They still like Mitch Trubisky and brought Nick Foles in as an insurance policy. If both fail, the franchise needs a reset button. Eason would be that, as he's more polished than Trubisky and is a variation of what Foles brings to the table.
Green Bay Packers – Pick 62
The Packers have to eventually think about life after Aaron Rodgers. Whispers early in the draft process suggest they will consider it.
There are other quarterback prospects that are more alluring, but at least Eason shows they're trying.
Eason has some flaws, but he has gamer potential thanks to his big arm and knack for the deep ball. His ability to sell play action and take shots down the field would honestly fit perfectly in Matt LaFleur's system.
Indianapolis Colts – Pick 75
Eason's first realistic opportunity to be drafted should come in round two. Indy has the second pick on day two, and right now, they have an aging passer in Philip Rivers and another (Jacoby Brissett) they don't really believe in.
They could get their future franchise passer there, but Eason could slide quite a bit further. I currently have him projected to go to round three, where the Colts would gladly scoop him up.
Which Team Will Draft Jacob Eason?
Will Jacob Eason be drafted in the first round? I highly doubt it. He's got amazing size and a big arm, but he's otherwise got a lot of question marks.
He's still worth a roll of the dice, though, and there are quarterback-needy teams out there.
Eason has the arm talent to be a first-rounder, but his flaws will keep that from happening. I don't think he's a lock for the second round, either.
Ultimately, I can see him going into round three, where the Colts would love to take a shot on his arm strength and aggressive play. Indy has been pretty adamant that they won't force the issue at quarterback, and in this case, they won't have to.
AUGUST
Casino of the Month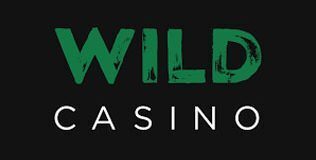 Welcome Bonus
250% up to $5,000
Read Review
Visit Site