The Milwaukee Brewers World Series Chances – What Are They Missing?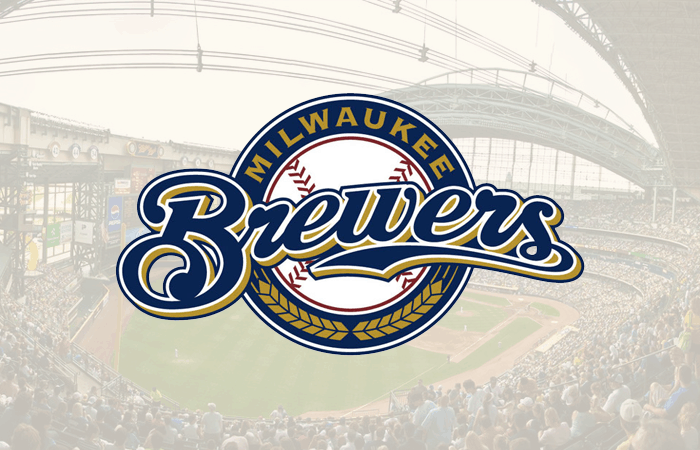 For a while there, it looked like the Milwaukee Brewers were just another MLB team with a hot start and an inflated record.
Over time, it's become clear that they're actually legitimately good.
The Brew Crew has shown up clutch in some tight games this year, but they've also consistently produced stellar offense and found a way to grit their way through numerous series.
As things stand, the Brewers own the best record in the National League at the time of this writing, as well as a two-game lead in the NL Central.
If the 2018 MLB season ended today, the Brewers would not only be division champions, but they'd have the top seed in the NL and the third-best record in all of baseball.
It's fair to wonder if it's actually sustainable.
I literally thought that to myself weeks ago, yet here the Brewers are, still ripping off wins like they've always been the Houston Astros and they just now decided to pull a Clark Kent and rip off their glasses.
It's the reverse David Caruso effect.
They're Superman, it seems, and we should have known it all along.
That might be taking it to the extreme, but in all seriousness, Milwaukee is no slouch.
In this post, I'll be taking a look at some possible additions Milwaukee could make to complete their team. Before I get to that, though, let's take a look at how and why this team is doing so well.
Milwaukee's Success to Date
The Brewers don't even have a healthy Eric Thames in their lineup right now, yet they rank 6th in home runs on the year, 12th in total runs scored, 14th in RBI, 14th in collective batting average, and 5th in stolen base percentage.
Offensively, the Brewers are who everyone thought they were, and it's working. They're still susceptible to striking out a lot, but new additions like Lorenzo Cain and Christian Yelich have helped lessen the concern there.
The long ball remains their bread and butter, too, but they're also knocking in runs at a league average rate, and they're not afraid to be aggressive with their base running.
Overall, this offense has serious legs, and the main drawback may simply be something that has always kept the Brewers from being legit title threats: their pitching.
Jimmy Nelson will eventually be back, and guys like Junior Guerra, Chase Anderson, Zach Davies, and Brent Suter have found a way to hold their own. Josh Hader headlines a very good bullpen that has been responsible for numerous wins, as well.
What Milwaukee lacks, however, is even one true ace they can hang their hat on.
If they want to take that next step, they need to be aggressive ahead of this year's trade deadline and find a way to land 1-2 upgrades that can help them on the mound.
Here's seven starting pitchers that could be available that Milwaukee may want to target.
Cole Hamels (Texas Rangers)
Hamels is more name than game at this stage of his career, but the 34-year-old southpaw has still been productive with a 3.62 ERA and 74 strikeouts across 12 starts this year.
The K rate isn't what it once was, but Hamels can still make bats miss, and he's not a guy that often gets blown up.
Bouts with the long ball (15 homers allowed this year) wouldn't go away in Miller Park, but a stout road showing (2-1, 2.55 ERA, .205 BA allowed) shouldn't be cast aside.
It's impossible to ignore the fact that Hamels is aging and isn't the dominant arm he used to be, but he'd without a doubt instantly be Milwaukee's top pitcher.
Is he the elite presence the Brewers need to take that next step (+1400 World Series odds at BetOnline)? No, but he'd provide a big boost, and if he's accompanied by a second big trade, he could be part of a two-arm overhaul to a pedestrian rotation.
The beauty is that Hamels can be had, and the price might not be too overwhelming.
Milwaukee has some spare arms and a slew of intriguing prospects they could part with, but with the Rangers struggling (dead last in the AL West) and Hamels aging, Texas should be looking to move him.
Chris Archer (Tampa Bay Rays)
Archer is a better option than Hamels. He also can have issues with hard contact, but he doesn't tend to get lit up, and he sports a much scarier strikeout rate.
There is the clear benefit of operating out of a pitcher's park, but Archer has actually been better on the road in 2018. More importantly, he's been extremely dialed in lately with just three total runs allowed over his last four starts.
Archer can frequently evade bats, and despite some contact issues, he knows how to manage games. He'd immediately give the Brew Crew a legit ace to rally behind, and if Milwaukee tosses in a Hamels or a different secondary arm, they'd be cooking with gas.
I'm not sure Tampa Bay is in a rush to unload Archer for nothing. At 29, he's still in his prime and dishing out elite ball. However, the Rays are below .500 and aren't a threat to make a playoff run this year.
Thanks to a relatively punchless offense, the Rays may listen to Milwaukee trade offers that include mashers like Domingo Santana, Brett Phillips, and others.
Dylan Bundy (Baltimore Orioles)
Bundy is an interesting case, as he's just 25 years old and continues to shed the skin of a hard contact arm who can dabble with inconsistency.
While he can get lit up at times, it's fair to admit pitching in Camden Yards against the rest of the AL East is no easy task. The long ball is a major problem for Bundy, and he's shown some vulnerability to elite offenses, but he has some great stuff and can make bats miss at a high level.
His main issues won't go away in Miller Park, but he's a talented arm that's only going to get better. Even with his erratic nature, he's another guy that would slide in as Milwaukee's clear top option, and he'd give this rotation a huge boost.
Baltimore may be quite reluctant to let him go, of course.
The Orioles are an impressively bad 17-41 at the time of this writing, though, and it may be wise to admit one strong pitcher can't save this team.
Personally, I'd keep Bundy as a building block, but if the O's feel like selling and starting over, he's one of the first options teams will come after.
Michael Fulmer (Detroit Tigers)
Fulmer is another young arm that is fairly realistic and seems obtainable. He's not an elite K guy, but he's good at generating ground balls, inducing soft contact, and managing games.
He's another guy that hasn't really benefited from a tough home park, but he doesn't get lit up that much, and he typically gives you 6-7 strong innings.
This isn't the elite ace the Brewers need, but he's only 25 and will probably only get better. Like Bundy, he provides an immediate boost to Milwaukee's pitching, and he could be a solid long-term investment.
Detroit could also be hesitant to give away one of their best pitchers, especially when a volatile bunch is somehow in striking distance for the AL Central. They won't be threats by the end of the year, however, while their offense is severely lacking in high-end talent.
Sacrificing Fulmer for a handful of viable power bats may be the right move for the Tigers, and it'd also help Milwaukee strengthen their title chances.
J.A. Happ (Toronto Blue Jays)
The big theme you may sense here is the Brewers trading with the AL, as I'm not sure a ton of NL teams are going to be eager to hand over their useful pitchers while aiding a World Series threat.
That continues in the AL East with Toronto, as the Jays feel like a sinking ship.
Even if they heat back up, Toronto remains an inconsistent bunch, and in the loaded AL East, they're not threats to make the playoffs.
Toronto has a slew of capable arms in their rotation, but Happ has been their best pitcher in 2018. His 4.08 ERA isn't sparkling, but the 35-year-old has an elite K rate and can dominate games when he's dialed in.
This is a low-risk move, seeing as the aging Happ probably wouldn't demand a huge haul. The Jays aren't going to be in contention and should look to move him while he has strong value, too.
Jacob deGrom (New York Mets)
Now we're talking. I don't see the Mets being overly excited about moving on from their second-best pitcher, especially since deGrom (4-0, 1.49 ERA) has looked like one of the best pitchers in all of baseball this year.
That might be the case, but deGrom's asking price may never be higher in his age-29 season, while the Mets have slid horribly after a hot start.
It still remains to be seen if a 100% healthy Mets club can turn things around and vie for a playoff spot.
Their bats will be back to full strength eventually, and having both deGrom and Noah Syndergaard on their roster would make them a tough out if they can sneak into postseason play.
Maybe the Mets hold out for that, but deGrom is still a name to track. If he's even remotely available, he'd be worth targeting hard with everything the Brew Crew has to offer.
This is a reach, but if the Brewers did land deGrom, they'd instantly have a true ace and would see their World Series odds spike quite a bit.
Madison Bumgarner (San Francisco Giants)
Another guy the Brewers could eye in the NL is MadBum, who is constantly hurt and rostered by a Giants team that is unlikely to make a strong playoff push.
With San Francisco again a mediocre team, the Giants may finally decide to start a full-blown rebuilding process. Considering their offense is what usually holds them back, shipping out a viable arm to load up on bats might be a wise move.
Johnny Cueto is a guy they'd prefer to deal (and he's an option here as well), but there's no doubt Milwaukee would covet Bumgarner.
How willing are the Giants to deal a 28-year-old ace still very much in his prime? They aren't sure to be enthralled with the idea, but given his recent injury history and their lackluster production as a whole, it's something they may have to be open to.
This is probably the biggest reach of all, but if the Brewers can sacrifice some bats to land one of the best pitchers in baseball, it's a move they have to try to make.
Brewers Need to Make a Move
Ultimately, I expect the Brewers to do something.
Milwaukee has admitted that they plan to be players going into the MLB trade deadline, and they aren't oblivious to the fact that their starting pitching is their main roadblock between them and a title.
I'm not sure the Brewers will be favored to win it all at any point this year, but Vegas is already eyeing them as a fun +1400 sleeper. They have the bats to contend, and coming into Miller Park to win a series come playoff time seems easier said than done.
The Brewers have two logical routes here: go for middle-of-the-road options and secure two solid arms like Hamels and Happ, or go hard and sell out for guys like deGrom or MadBum.
It's possible they just go get Archer and land a secondary arm like Jake Odorizzi or someone on that level. It may depend on how serious Milwaukee management is about chasing a title in 2018 and how much they believe in the team they've assembled.
Depending on the move, however, they could drastically improve already interesting World Series odds.
What do YOU think? If you believe that Milwaukee will make the addition(s) they need and have a real shot at the World Series this year, then backing them at +1400 makes a lot of sense. You should head on over to BetOnline and get your money down before the odds drop.