J.K. Dobbins Draft Prediction – Is He the Best RB in This Draft?

When you look at the odds for who will be the first running back drafted, it appears that it's down to a two-horse race between D'Andre Swift and Jonathan Taylor. With that being said, there are lots of scouts who think J.K. Dobbins is the blue-chip prospect in this year's RB class.
Racking up more than 2,000 rushing yards and 23 touchdowns this past year in Columbus, the First-Team All-American demonstrated that he's ready to take the leap to the next level.
The 21-year-old has a chance to be a special player, and one NFL franchise is going to reap the benefits of what he can bring to the table. This J.K. Dobbins draft projection aims to find which organization that might be.
Tampa Bay Buccaneers, Pick #45
The offense in Tampa Bay is starting to look like one that you would construct in a video game if you were creating a fantasy lineup. The addition of Rob Gronkowski gives Tom Brady a serious arsenal of weapons, but there are still two missing links.
Tampa Bay needs a potent offensive tackle — something they'll look to accomplish with the 14th pick. However, this segment isn't about who the Buccaneers should draft first. It's about what they could do with their second pick at #45.
Tampa's other "missing link" is a youthful running back with a versatile skill set. That's where J.K. Dobbins comes in. Dobbins' ability to gash through lanes would set Brady up in the play-action game, and that's when this offense could really take off.
Miami Dolphins, Pick #56
Miami has a lot of holes to fill that are probably more important than running back, but here's the beauty behind that. The Fins could conceivably snag J.K. Dobbins at #56, which happens to be their fifth pick in the draft.
Chris Grier can address the main areas of concern with three picks on Thursday, plus he has the 39th pick in his back pocket. Jordan Howard was inked during the offseason to help stabilize the backfield, but a significant shoulder injury ended Howard's season in Week 9. Frankly, it's unclear how much contact Jordan will be able to endure.
The Dolphins will undoubtedly be looking to draft a running back in 2020, and J.K. Dobbins might just be the best one of the bunch.
Los Angeles Rams, Pick #57
Cutting ties with Todd Gurley sheds light on how dire the situation is in Los Angeles. The Rams are basically out of money and can't afford to sign any "high-profile" free agents. What GM Les Snead can do is look to draft a running back he can ride out for three or four years on a rookie contract.
Sean McVay might have high hopes for the likes of Malcolm Brown and/or Darrell Henderson Jr., but the fact of the matter is these guys averaged 3.7 and 3.8 yards per carry, respectively, in 2019.
The 57th pick is the one the Rams gained from trading Brandin Cooks to Houston, so the least this organization can do is utilize this selection on an offensive aid for Jared Goff.
The Rams QB needs all the help he can get, and this roster lacks a gifted RB who can steadily move the chains. If Dobbins slips this far and is available at #57, LA should seize the opportunity.
Who Is Going to Draft J.K. Dobbins?
Noah Davis' Day 2 NFL mock draft with predictions has Dobbins landing Pittsburgh with the 49th pick, and that's certainly a possibility. The Bills at #54 was another option I thought about including, but I'm not sure Buffalo is ready to spend their first pick on an RB after drafting Devin Singletary in 2019.
I think the Dolphins would love to get their hands on Dobbins at #56, as would the Rams at #57. But I'm getting the feeling he will be long gone.
The Tampa Bay Buccaneers are gearing up for a Super Bowl run in 2020, but they need a beast in the backfield to help them get there. After watching J.K. Dobbins on film and drooling over his numbers at Ohio State, I'm convinced that Dobbins is that guy.
For more draft projections for specific prospects, enjoy the links below.
AUGUST
Casino of the Month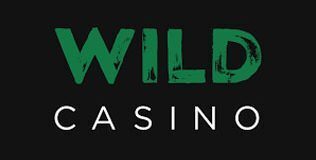 Welcome Bonus
250% up to $5,000
Read Review
Visit Site