It's Always Training Day on the Road to the 2020 Kentucky Derby

Even a training demi-god like Bob Baffert can't guarantee he'll make your thoroughbred a winner, but he (or she) knows they can make sure your horse is the best athlete he (or she) can be.
And like the horses that will fill the starting gate at the 2020 Kentucky Derby in September, their trainers have been working behind the scenes, running prep races, doing daily workouts, having heated conversations with the owners, the jockeys, and even the horses themselves.
Cue training montage set to "Eye of the Tiger."
Winning trainers in the thoroughbred racing business get plenty of respect, as well as the lion's share of the attention. And rightly so. With the exception of the horse itself, the trainer is arguably the most important contributor to a thoroughbred's racing success.
Sure, the breeder spends months, even years, carefully combining bloodlines just so, taking advantage of opportunities whenever possible to improve a particular line. Breeders must play the long game, and most know that their efforts aren't likely to come to fruition for years, even decades, perhaps only to be completed by generations to follow.
And the jockey—perhaps less participatory than a race car driver but certainly more involved than a passenger in a canoe—is likewise important to a horse's success or failure in the business.
And while the owner is as integral to a thoroughbred's career as a Hollywood producer is to the completion of a movie, his or her participation in specific wins is limited to paying whatever fees and expenses are incurred during the course of a horse's professional career.
No, it is the trainer—part teacher, part parent—who nurtures a prospective winner, often from its earlier days as a foal.
While more than 300 thoroughbreds were nominated for the 2020 Kentucky Derby, only 18 in the US will actually get a starting position for the race. The process that winnows those 300+ thoroughbreds down to the best 18 is a months-long gantlet of prep races called the Road to the Kentucky Derby. And like the final field of horses, only a handful of trainers will see their efforts rewarded with a trip to Louisville, Kentucky, in September.
Here's a look at the Kentucky Derby trainers in 2020.
Barclay Tagg
Tagg is the trainer of Tiz the Law, this year's presumptive #1 in the Road to the Kentucky Derby. He's also listed as the trainer this year of a dozen other horses—mostly fillies—with winning records, but no graded stakes showings (as yet). He's been at this business since at least 1972, when he had 47 starts with horses he'd trained. Since then, he's seen over 9,000 starts.
This won't be Tagg's first trip to the Derby. In 2003, he trained Funny Cide to victory in the Kentucky as well as the Preakness but missed the Triple Crown with a third-place finish at Belmont. A former steeplechase jockey himself, Tagg is 82 years old.
Brad H. Cox
One of the younger trainers of this year's Kentucky Derby hopefuls, Brad H. Cox has two of the top 20 horses in scoring along the Road to the Kentucky Derby—Wells Bayou (#2) and Mr. Monomoy (#6). You might think that would keep him busy enough, but he's also currently working with 18 other thoroughbreds, with nearly half of them graded stakes race winners.
Cox was already no stranger to the thoroughbred racing world when in 2004 he formed his own company, Brad Cox Racing Stables. In the 16 years that followed, he established his stable as one that consistently produced winners, and in 2019, he was named #4 in the racing world in both wins and earnings.
Patrick L. Biancone
Like Brad Cox, Patrick Biancone has two horses in the top 20 KD hopefuls—Ete Indien (#3) and Sole Volante (#14). He also has another 18 in training. Horses he's trained have earned money in the Kentucky Derby (2004), the Belmont Stakes (1989), and the Breeders' Cup (1984 and 1985).
Horses Biancone has trained have been victorious in virtually all of the marquee races of the world, including the Prix de l'Arc de Triomphe, the Irish Champion Stakes, and the Coronation Cup. Born in France, Biancone trained thoroughbreds in his native country, as well as in Hong Kong, before settling in the US.
William L. Mott
Mott currently has a startling 80 horses under his tutelage, one of which is the #4 KD hopeful, Modernist. He's no stranger to the Kentucky Derby, however; in 2019, he had two horses at the starting gate—Country House (1st place) and Tacitus (3rd place). Horses he's trained have earned money multiple times in the Belmont Stakes, and his equine students have been consistent earners in the various Breeders' Cup races since 1990. He was inducted into the Hall of Fame at the National Museum of Racing and has received the Eclipse Award for Outstanding Trainer in 1995, 1996, and 2011.
Bob Baffert
I could probably just leave this entry blank, since most thoroughbred racing aficionados already know everything about him. But bear with me while I enlighten those few people who just came out of quarantine for the Spanish Flu (1918).
Bob Baffert is perhaps the best-known thoroughbred trainer alive today. Since 1996, he's taken 11 horses to the Kentucky Derby (5 winners, 3 second place, and 3 third place) and of course won the coveted Triple Crown of Thoroughbred Racing in 2015 with American Pharoah.
For the 2020 Road to the Kentucky Derby, Baffert has three—count 'em, three—contenders in the top 20: Authentic (#5), Nadal (#7), and Thousand Words (#16).
He's also won the Eclipse Award for Outstanding Trainer four times and was inducted into the Hall of Fame at the National Museum of Racing in 2009. A pretty busy life for the 67-year-old Arizona native. He's reached that rarified level of success that ironically seems to require everyone to hate on him. Americans love an underdog, and Baffert's career has been a test of that love; perhaps it's time we all remembered the obverse of that coin: Everybody loves a winner.
John C. Servis
In 2004, John Servis brought Smarty Jones to within inches of the Triple crown, but firsts at Churchill Downs and Pimlico were only two-thirds of the plan, and while Smarty Jones was the heavy favorite to win the Triple Crown, he lost to longshot Birdstone (36-1) at Belmont. Servis also trained the 2016 Kentucky Oaks winner, Cathryn Sophia, and the 2018 Breeders' Cup race winner, Jaywalk.
This year, Servis has 36 horses under training, leaving the 61-year-old time to work with his Kentucky Derby hopeful, Mischievous Alex (#8 in Road score).
Saffie A. Joseph Jr.
When he left his home country of Barbados in 2011, the 22-year-old Saffie A. Joseph Jr. already had one Triple Crown win under his belt—he had been responsible for the conditioning of the thoroughbred Areyoutalkintome, the horse that won the Barbados Triple Crown in 2009.
Now with the #9 (Road score) horse, Ny Traffic, on the charts, Joseph is currently training a whopping 84 horses from his racing stables in southern Florida, according to Equibase. Joseph Jr. is still assisted by his father, a trainer himself, to whom the young man attributes the foundational philosophy governing his method of training. "If the horses are happy," Joseph Jr. says his father has taught him, "they're going to run. And they're going to run through little things that are insignificant."
Juan Carlos Avila
Before he immigrated to the US, Juan Carlos Avila had already started in 3,000 races and raced horses everywhere from Puerto Rico to his native Venezuela. But even that level of experience doesn't completely explain the synergistic effect of three Venezuelans—himself, jockey Samy Camacho, and owner MLB All-Star Victor Martinez—that contributed to the amazing Tampa Bay Derby victory of King Guillermo (a thoroughbred colt named for Martinez' late father).
The 49-1 upset victory put King Guillermo on the Road to the Kentucky Derby. "This race was perfect," Avila told reporters afterward. "Thirty years training horses, and I've never seen a horse run like that."
Avila has 36 horses in training, including King Guillermo, who is currently #10 on the Road the Kentucky Derby.
Ralph E. Nicks
The second generation in a training family, Ralph Nicks began his career in thoroughbred racing as a jockey, then moved into the training side of the business, serving as the assistant to Bill Mott. After 14 years, he opened his own training stable, and since then, he has been in the top 100 trainers in North America in terms of earnings. He took Caledonia Road to a win at the 2017 Breeders' Cup (Fillies).
Nicks currently has 39 horses under training, including Shivaree, #11 in score on the Road to the Kentucky Derby.
Mark E. Casse
Mark Casse was working with his father's training operation in Florida when he was 15 and received his own training license at 17. The 59-year-old still recalls when he and his father traveled to Churchill Downs and watched Secretariat win the 1973 Kentucky Derby.
While Casse is home-based in Florida, he has spent a great deal of time in Canada at the Woodbine Racetrack—and quality time it was, it seems, since Casse has received the Sovereign Award for Outstanding Trainer in Canada a record nine times since 2006.
On Equibase, Casse is listed as the trainer for 141 horses, including Enforecable, #12 in Road to the Kentucky Derby points.
He was ranked #5 in earnings and #7 in wins for 2019 thoroughbred racing in North America.
Peter Eurton
Eurton has taken several of his students to Breeders' Cup wins, including his current KD hopeful, Storm the Court (#13 Road score). And this won't be his first time at the Kentucky Derby. He was there in 2014 with Dance With Fate. Eurton has been among the top 100 trainers in North America in earnings since 2012.
Well-known in the southern California racing circuit, Eurton has been training winning thoroughbreds since 1989
Gregory D. Foley
Greg Foley grew up and served his younger training years near Louisville, Kentucky, so it should come as no surprise that he has twice received the Leading Trainer award at Churchill Downs, as well as numerous other accolades.
He currently has 37 thoroughbreds in training, one of which is Major Fed, #15 on the Road to the Kentucky Derby scoreboard.
Steven M. Asmussen
Since 2007, Steven Asmussen has had entries in ten of the Triple Crown races, his latest being Lookin at Lee in the 2017 running of the Kentucky Derby. While the Triple Crown itself has eluded him, he has garnered other accolades, including being named to the National Museum of Racing Hall of Fame.
This year, Asmussen has more than 300 horses in training, including two of the top points earners on the Road to the 2020 Kentucky Derby—Silver Prospector and Excession, ranked #17 and #18 in Road points, respectively.
That Fine Line Between Winning and Losing
This year, several of the important stakes races that were part of the "Road to the Kentucky Derby" were either canceled or postponed, and the Kentucky Derby itself rescheduled from May 2, 2020 to September 5, 2020. The entire racing community, not to mention the millions of Triple Crown fans, await the announcement of replacement races or scheduled dates for those postponed—and any of those future races could alter the line-up significantly.
We'll keep you posted. In the meantime, you can check out our other coverage of all things related to the 2020 Kentucky Derby, including the jockeys you can expect to see at Churchill Downs come September 5th, and of course, the horses themselves.
AUGUST
Casino of the Month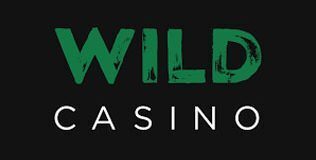 Welcome Bonus
250% up to $5,000
Read Review
Visit Site