Istiklol vs. Khatlon Betting Preview for April 19 – Tajikistan Higher League

Istiklol has shown no sign in the first two games of the season of letting anyone come close to taking away its title. But there may have been a few glimmers of hope from the relatively narrow victory over CSKA that opposing sides can at least get close to the champions.
Khatlon is next up, and the team from Qurghonteppa has been the surprise of the league so far and is the only other side to boast a 100% record after two games.
Read on through my Istiklol vs. Khatlon betting preview for the odds, match preview, and my pick.
Latest Odds for Istiklol vs. Khatlon
As with every single game involving Istiklol, MyBookie has priced this one with the champions as the huge favorites to win. Even though Khatlon has started the season so well, there is little time given to the idea that it can come away from the capital with anything at all. For adventurous bettors, the draw might be an option, but it should be noted that Istiklol has not lost more than two league games in a season since 2013.
Match Preview
Istiklol immediately showed its class in the first game of the season when it beat newly promoted Dushanbe-83 7-0 away from home. The following fixture against CSKA Pamir was not quite as easy, but the 2-0 win was still fairly comprehensive. It looks as though it will take an off day for Vitaliy Levchenko's side to lose this year.
The team has already started to share the goals around as well. Manuchekhr Dzhalilov recorded a hat-trick in that first game, but others in the squad have also weighed in. Khatlon will have to be at its very best to even make a game of this.
With one team being so utterly dominant in the league, it does make it very difficult for any of the others to compete. But Khatlon has started brightly and will have some confidence at least going into this game. Both the wins over Istaravshan and Khujand were unexpected, and the most recent victory might have shown us a real new contender this year.
Khujand may not have played very well, but the possession play from Khatlon looked very good, and it might even pose the Istiklol defenders a problem on Sunday. It will be a huge task to take even a point from this one, but if anyone can at the moment, it is Khatlon.
Istiklol vs. Khatlon Prediction and Pick
The odds are not attractive in any shape, way, or form, but you simply cannot back anyone to beat Istiklol in the Tajikistan Higher League. That has been the case for the past six years, and it doesn't look like changing anytime soon. Hopefully, this will be a really close game and keep interest in the title race alive a little bit longer this season.
August
Casino of the Month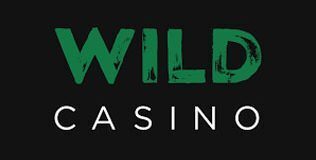 Welcome Bonus
250% up to $5,000