Israel Adesanya vs. Paulo Costa Betting Preview With Prediction, Odds, and Best Bets

Today, I want to talk about the upcoming UFC middleweight title fight between Israel Adesanya and Paulo Costa at UFC 253 this September 19. I'm not the type of person who struggles to find the right adjective for a fight like this, but I'll admit I'm struggling here.
Not only will Adesanya vs. Costa be perhaps the most important fight of this decade, but it could go on to spawn at least one further rematch. In simple terms, this is as good as it gets in MMA.
As for the Israel Adesanya vs. Paulo Costa odds? Well, the champ, Adesanya, has opened as the favorite with the top UFC betting sites. And Paulo Costa won't mind that one bit — the less pressure he has on his back ahead of this potential classic, the better.
We have a true battle of the strikers on our hands here — Adesanya, the slick technician, vs. Costa, the power puncher. And to make it even sweeter, these guys seem to have a genuine hatred of one another.
Now, that shouldn't necessarily affect your plans if you are betting on Adesanya to beat Costa or vice versa, but it sure will make this already spectacular occasion utterly unmissable.
I'm going to run through the top Adesanya vs. Costa bets, the odds for UFC 253's centerpiece fight, as well as analysis on how things might go. But before I do any of that, I'm going to hit you with my pick for the fight.
Damn, this is going to be a tough one to call.
Adesanya vs. Costa — Who Wins at UFC 253?
Adesanya to Win by Decision
You know the kind of thorough examination and mental labor that is enough to see your brain serve you divorce papers before slamming the door in your face? Yeah. That's how I felt after breaking this fight down.
In other words, I have struggled to arrive at this point easily. But I'll just come out and say it — I see Adesanya scraping by Costa in an absolute war. And this fight should be just that — a battle of mega proportions that comes down to the slimmest of margins.
In Muay Thai, this would be Samart vs. Dieselnoi. In boxing, Hagler vs. Hearns. In football, the 1972 Miami Dolphins vs. the 1984 San Francisco 49ers…
I'll explain everything in more detail a little later. First, let's check out the odds for the fight.
Latest Adesanya vs. Costa Odds (UFC 253)
Israel Adesanya to Win
-150
Did you know that this is just the second time since Rashad Evans took on Lyoto Machida at UFC 98 in 2009 that two undefeated fighters have fought for a title in the promotion? Wild, right?
Well, having two guys of Adesanya and Costa's caliber — two undefeated fighters who have certainly proved their legitimacy in the sport — means that the bookmakers would also struggle to separate them.
As it stands, Adesanya's odds to beat Costa are -150, while Costa is the underdog at +120.
This fight marks the eight-time in nine UFC fights that "The Last Stylebender" has opened as a favorite. The only time he has opened as an underdog was against then UFC middleweight champion Robert Whittaker, but he closed almost unanimously as the favorite at sportsbooks around the world.
Costa, on the other hand, opens as the underdog for the second time in two fights. Of his three bouts, the only time he has been favored is when he took on Uriah Hall at UFC 226 in 2018.
Struggling to make your pick? Don't worry just yet because there is still time. What I'd advise you to do right now is to check out the bets below and see if anything jumps out at you.
Best Adesanya vs. Costa Bets
All right, let's check out some bets for Adesanya vs. Costa. You know my main UFC 253 betting pick already, but I have included a bet that fans of Costa might be interested in reading about, too.
Here are what I believe to be the four best bets for UFC 253's main event.
Adesanya to Win
Aside from never losing a fight in MMA, Adesanya has been the most impressive fighter to join the promotion over the past few years.
A former kickboxing standout, his striking game is just on another level. On paper, the Nigerian-born champion has the technical nous to make this fight look a lot easier than some predict it will be.
Having beaten Yoel Romero, Robert Whittaker, and Kelvin Gastelum in his last three fights, he is a difficult man to back against.
Adesanya to Win by Decision
Only five from 14 of Adesanya's victories have come by way of decision. But all five of those decision wins have come in the UFC.
It's not difficult to understand why. The UFC is effectively the Harvard of Universities — it's the top of the tree in MMA and has the greatest level of competition in the sport. Naturally, it's going to be a lot more difficult knocking people out in the upper echelons of the 185-pound division than it will be elsewhere.
More than this, Adesanya is a careful and measured technician that does most of his best work from the outside. Against a threat like Costa — who, if given the space and time to unload, could knock his head into orbit — "Izzy" will likely be approaching this fight in a smart manner.
Fight to Last Over 3.5 Rounds
The key to Adesanya winning this fight is to drag the bigger, bulkier Costa into deep waters.
Costa is unproven in five-round fights. He has only ever been to the third round once, against Yoel Romero, and looked absolutely exhausted at the end of it. More than this, he is coming off surgery and has not fought since August 2019. That will be 13 months by the time these two meet.
Still, he is tough. This is a guy that stood toe to toe with the monster that is Yoel Romero. He will be well prepared for this fight, and as long as he doesn't walk into one of Adesanya's question mark kicks, he should make it into the later rounds.
Let's not forget that he could end the fight well before then.
Costa to Win by KO/TKO
Can Costa win by KO/TKO? Well, I think his plan will be to get in there and jump on anything resembling an opportunity to switch Adesanya's lights off.
In combat sports, a fighter like Costa — one who has built a career on pressure fighting and raw power — typically makes a premeditated decision whether to go for the knockout or try and compete for a points win. The guy that goes for the KO usually doesn't get the decision, and vice versa.
Will Costa outpoint a technician like Adesanya over five rounds? That's highly unlikely. If Costa is to win this fight, I think it'll come by stoppage. Given that the BJJ blackbelt has just one submission from 13 victories, with 11 coming by way of KO/TKO, the likeliest way of him winning this fight will be by stoppage on the feet.
But can he hand Adesanya his first defeat inside the cage? Here's why I can't see that happening.
Why Adesanya Beats Costa at UFC 253
Israel Adesanya is just an absolute joy to watch when he is on form. The Kiwi went 75-5 in kickboxing and 5-1 in boxing and has taken to MMA like a duck to water.
Currently 19-0 with the UFC middleweight strap hanging on his shoulder, Adesanya's rise to the top has been as swift and fluid as the strikes that have led him to earning more knockdowns than any other fighter in the division.
Adesanya is a puzzle that the average fighter cannot handle. Tall and rangy, his understanding of distance and range — as well as footwork that is the envy of most in the promotion — make him as awkward as a shy teenybopper in the company of the latest manufactured heartthrob.
All right, a pretty corny simile, but give me a break. But while on the subject of breaks, will Costa be able to find a way to close the distance against this master technician? The Brazilian is known for his troublesome pressure game and nasty, powerful hooks, but at long range, he can often find himself looking bang average.
If you take the Uriah Hall fight, for example, Costa's linear movements and lack of setups saw him kept at the end of Hall's jab for large portions of the fight.
You could say that there are similarities between Hall and Adesanya, especially when it comes to how they use their length to fight from the outside. And if Costa was troubled by Hall — up until he stopped him in the second round — then you can be certain that he is going to find it difficult against Adesanya.
The champ might have certain things in common with Hall, but he is a far superior striker and athlete.
Adesanya's Movement and Use of Angles
Costa is a huge middleweight that walks around at about 210 pounds. His muscle mass might be impressive to the average fan — and it certainly doesn't harm his ability to generate power — but it is detrimental against a guy that is super active and owns advantages in the speed and cardio departments.
I think it's nailed on to assume that Costa will be heading into this fight with bad intentions. Even the dog sitting next to me right now could tell you that his best chance of beating Adesanya is by trying to close the distance early and unload on him.
However, this does put him at a major disadvantage later in the fight, should he fail to cause damage. And Adesanya knows this. Will he use this to his advantage? I think he will, but if the champ makes even the slightest error, he could end up on his back with stars circling around his head.
But I don't see that happening. Instead, I see Adesanya putting on a defensive clinic for the first three rounds of the fight, baiting the Brazilian to come forward before landing bread and butter one-twos and singles.
How Adesanya Wins This Fight
By being defensively sound, for a start. And that will not be the easiest task against Costa, who exhibits high gauge pressure and serious stoppage power.
Adesanya will want to be loose and fluid on the outside, so expect measured leg kicks and snipes to the body. But he has to play gingerly in Costa's range, especially given the 29-year-old's penchant for brutal body shots. More than this, he is an animal in the clinch and has some of the most devastating close-range weaponry in the promotion.
But when all is said and done, Costa is going to find the layoff difficult. Especially against a guy as gifted as Adesanya. If he enters this one blatantly looking to take the head off the Kiwi, it's going to be a long night for him, and I'm not sure his cardio will hold up.
But as previously mentioned, he is not the type of fighter that has the feints, setups, or movement that can disguise his shots. We know what to expect from him, and Adesanya will have a doctorate in Costa's skill set by the time this fight rolls around.
Defensive acumen, cardio and durability, and the slick exploitation of Costa's weaknesses are the three qualities that will ensure Adesanya retains his title on the night.
Wrap-Up
Israel Adesanya will put his title on the line against the unbeaten and undeniably scary Paulo Costa in the main event of UFC 253 on September 19.
This technician vs. pressure fighter matchup is going to be fascinating to watch, but I have to give the edge to New Zealand's own in this one. With that said, all it takes is one punch for Costa to completely change things. Still, Adesanya should scrape this.
If you're looking for more UFC 253 odds, bets, previews, and news, you can find it all on our UFC betting blog. We will also be providing a dedicated betting guide for the event that will contain everything from the best UFC 253 bets to predictions for every fight and much, much more.
So, who have you got — Adesanya or Costa? Let me know your thoughts in the comments section below.
AUGUST
Casino of the Month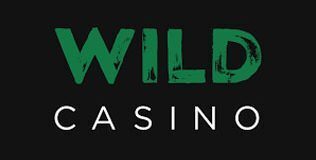 Welcome Bonus
250% up to $5,000
Read Review
Visit Site