Hide Bonus Offers
| | | | | |
| --- | --- | --- | --- | --- |
| #1 | Bovada Sports | 50% Up To $250 | Visit Site | Bovada Sports |
| #2 | BetUS | 125% Up To $2,500 | Visit Site | BetUS |
| #3 | MyBookie | 100% Up To $1,000 | Visit Site | MyBookie |
| #4 | Everygame | 100% Up To $500 | Visit Site | Everygame |
| #5 | BetOnline Sports | 60% Up To $1,000 | Visit Site | BetOnline Sports |
Is Tre Jones the Reason Duke Will Win March Madness 2019?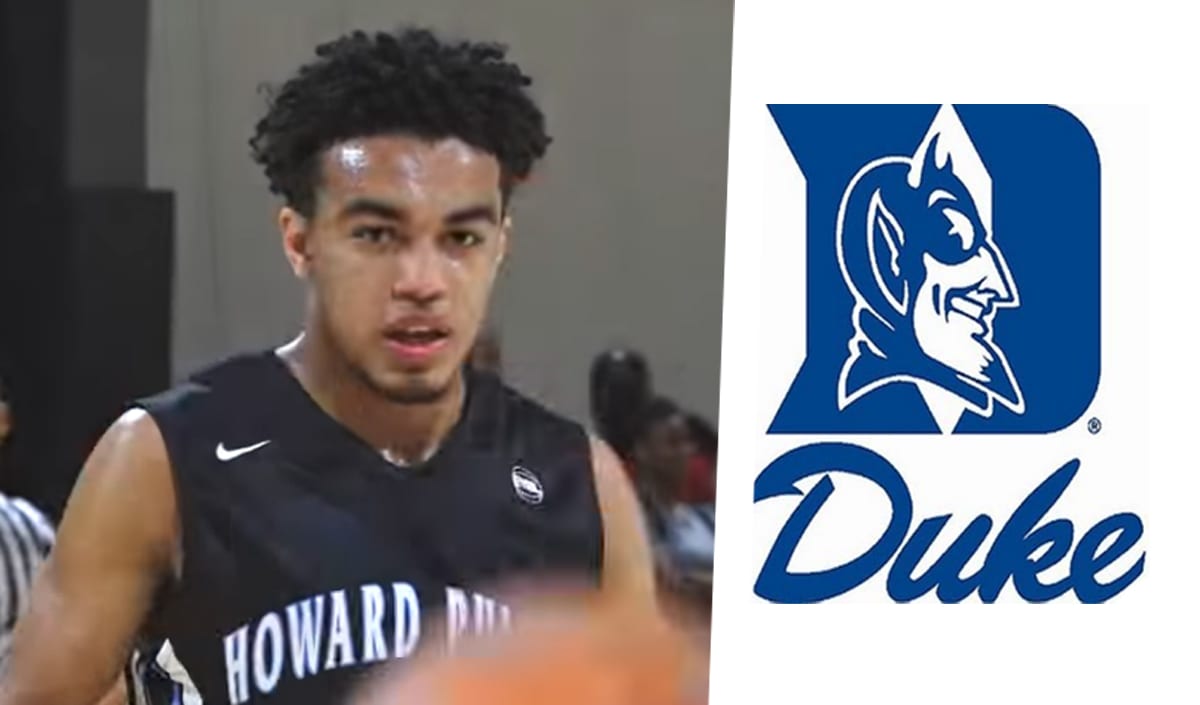 The Duke Blue Devils are the #1 ranked team in college basketball.
Sporting the likely National Player of the Year and as many as four potential first-round draft picks, they're also the most loaded team in the country.
Zion Williamson has positioned himself as the best player in the nation.
The help he's gotten from possible top-five NBA Draft picks in Cameron Reddish and R.J. Barrett make Duke the popular pick to take the nets down when the 2019 March Madness tournament is through.
This staggering trio has Duke coming in as the third best scoring team in college basketball (86.8 points per game), as well as one of the toughest defensive squads (37th in the country with 65 points allowed per contest).
I'm sure you have enough incentive to bet on Duke to win it all right now, but what if I could give you even more reason to back the Blue Devils?
Betting on Duke in March Madness
The first reason you probably should bet on Duke to win the NCAA title is because they actually provide pretty sweet value. This team is flat-out loaded with talent, with as many as three high-level scorers being able to take over games.
Coach K is one of the greatest minds and influencers in sports at any level, and he's helped the Blue Devils secure five NCAA championships during his long tenure there.
The oddsmakers are expecting lucky number six to arrive during March Madness, and I tend to agree.
You can wager Duke will win the entire tournament, and you'd be getting solid value in the process. That type of risk isn't completely necessary, though, as some March Madness betting sites will offer Final Four odds and allow you to bet on a game-by-game basis.
Betting on the Blue Devils to advance out of round one isn't a total given anymore, and it won't bring back much profit anyway. In fact, you may need to wait a couple of rounds into the NCAA tournament before you can comfortably back Duke and get serious money back for your trouble.
That being said, Duke looks like a strong bet across the board. The Blue Devils are quite the offensive machine for anyone to handle and have lost just two games (at the time of this writing) on the year.
Considering they hail from the competitive ACC, that's saying something.
Both of those defeats were pretty respectable. One came against a potential #1 seed in Gonzaga (by two points), and the other was in overtime versus a Syracuse team that is headed for March Madness, themselves.
Needless to say, it's not easy to take down Duke. Only two teams have done it, and they needed pretty much everything to break their way to make it happen.
Duke has also been very solid (15-8) against the spread this year, so if you're against the Blue Devils and want to bet on the opposite side, I wish you luck, but it's really not an envious position to be in.
I'm not suggesting Duke is completely unbeatable — numerous star-studded college basketball teams have fallen in the past. But they're pretty darn close.
Where to Bet on Duke
It's one thing to just go with the flow and bet on the Blue Devils. However, you probably want a little extra push, and to get that, you just need to shop around.
There are several March Madness betting sites to choose from, but I'd highly suggest searching high and low to get the most bang for your buck. They already offer a nice price pretty much everywhere just because (in my opinion) they're a concrete title-winner and you're getting better than even money.
You still want some value back for the risk you're taking on, though. The wager for the NCAA championship is still fairly demanding, so betting on anyone to outlast 63 other teams is ambitious to a certain degree.
While you may have a personal March Madness betting preference, I would point you to the best March Madness betting sites. Here they are, along with Duke's title odds as of right now.
The main difference between these betting sites and the others online is that these deliver on my personal criteria for any sportsbook I'd bet at. They're safe, trustworthy, offer great wagers, list competitive odds, and deliver some of the fastest payouts in the industry.
Normally, Bovada would lead the way for me based on this list, but it's impossible to ignore the value you're getting at SportsBetting.ag and BetOnline. It's probably splitting hairs trying to pick between them, but SportsBetting.ag might take the cake in terms of customer service, reliability, and fast payouts.
Is Tre Jones Duke's X-Factor?
Before finalizing your March Madness bets — especially concerning Duke — I'd do some digging and ensure you love your wager and look beyond the surface a bit.
It's easy to get swept up in the growing legend that is Zion Williamson. He feels like a lock for the #1 pick in the 2019 NBA Draft, and he's doing things we simply haven't seen out of a guy his size.
I mean, just look at how he swats this ball into oblivion.
That is definitely amazing and one of the many reasons people gravitate toward Williamson and assign him so much credit for Duke's success. All that's left concerning the NBA Draft is figuring out who will draft Zion Williamson.
This is just a loaded Blue Devils team, though, and there are more components to it working at such a high level than just one guy.
It might honestly be Duke's fourth-best player that makes them such a locked-in title favorite, though. That'd be starting point guard Tre Jones, who seriously doesn't get enough credit for how he impacts the game at both ends of the floor every single night.
The percentages and raw numbers just aren't there from an offensive perspective; I get that. However, how could they be? There are only so many touches to go around on an offense this jam-packed with star talent, and once Williamson, Reddish, and Barrett get done, Jones is looking at scraps.
It's a testament to his character and the player he is that he's remained productive and focused despite that, though, and also why he still remains a potential first-round pick in his own right.
You actually see Jones' impact trickle down on offense, as he's a very fluid scorer and underrated athlete. He can beat his man off the dribble and penetrate as well as any lead guard in the nation, and he's able to finish in a variety of ways.
The shooting numbers aren't great, and Jones is still under ten points per game, but I think with a greater focus on those areas of his game — especially at the next level — Jones will prove in time he's a lot better as a shooter and scorer than some give him credit for.
Duke head coach Mike Krzyzewski agrees with that sentiment, recently heaping praise on Jones' maturation as a scorer and suggesting that a return to the Blue Devils next year could allow everyone to see that.
During a teleconference on Monday, Coach K talked about Tre Jones' recent uptick in scoring and the frequent shooter that he envisions Jones would become if he returned to Duke for at least another season. A cruel tease — unless, of course, that happens!https://t.co/7zYnBWlsh7

— Ball Durham (@Ball_Durham) February 12, 2019
Far be it from me to go against Coach K in any regard, but it's actually Jones' passing, leadership, and defensive intensity that make him so valuable to the Blue Devils.
The focus for me is on the latter, though.
Jones plays his heart out every game and dishes out 5.6 assists per outing, but he really leaves it all on the floor as a defender. The fact that Jones averages two steals per game is the easiest way to gauge his impact, but the tape is the only thing that shows his suffocating on-ball defense and unrelenting pursuit to avoid his man from getting anything easy.
Some bright basketball minds have been on Tre Jones as an underrated impact player before, though. One suggested Jones' tendency to take terrific care of the basketball is one reason why his offense is underrated.
Tre Jones is only averaging a turnover every 25.1 minutes. Duke's freshman PG isn't the best player on his team, but if the Blue Devils were a snake, he'd be the head. At Louisville tonight.

— Jon Rothstein (@JonRothstein) February 12, 2019
There's also Jay Bilas, who kicked it back to my point on Tre's defense, suggesting the Duke point guard is (gulp) the best defender in the country.
I have to say I tend to agree with him.
Tre Jones is a much bigger part of the Duke championship puzzle than many care to admit, but if he can play as well as he has for much of the year, he could give his NBA Draft stock a big boost and also push Duke to a national title.
Why the Blue Devils Will Win It All in 2019
I don't know if you need to know about how good Tre Jones actually is to comfortably bet on Duke. Most bettors will see the odds, note the team history, and marvel over Zion Williamson.
Or Cameron Reddish. Or R.J. Barrett.
Backing Duke blindly really isn't the worst thing when it comes to betting on March Madness this year. It's largely because they are so talented, well-coached, and have paved their way (21-2) through a brutal schedule.
The regular season isn't over as I write this, and then there's always the ACC conference tournament. Duke might not win that just because the conference is so good and someone else will come in a little more desperate.
But the Blue Devils are very, very good. The oddsmakers probably made them the favorites because of the action coming Duke's way. They also did it because they're simply the best team in college basketball.
Their three NBA-bound superstars are the popular reasons why betting on Duke isn't just trendy, but logical. But Tre Jones offers some substance and grittiness that nobody should ignore.
As of right now, and almost certainly for the foreseeable future, the Blue Devils are my top 2019 March Madness pick to win it all.
PICK
Duke to Win March Madness 2019
+225