Is Joel Embiid the Best Bet to Win NBA MVP in 2021?

The 2020-21 NBA season is starting to wind down. If you already bet on some NBA player futures, you're either giddy over the likely earnings, or you're nervously awaiting the end of the year.
In the event you have not made any big bets, there is still time to try to cash in on the NBA, and one of the best ways to do that is by betting on player awards.
The big one is the 2021 NBA MVP award, which is currently led by Nikola Jokic. He's the odds-on favorite to claim the trophy, but it's rather arguable the honor should go to Joel Embiid.
Love Jokic or think someone else is more deserving? That's totally fine, but I'm here to tell you why the 2021 NBA MVP is Joel Embiid's to lose – and why you may want to bet on him to win.
Embiid is Jokic's Biggest Threat
The 2021 NBA MVP award odds do not really paint a rosy picture for Joel Embiid – or anyone not named Nikola Jokic.
However, Embiid stands in as Jokic's main obstacle in this year's race. Here is a quick look at how the online betting sites are pricing this race.
Giannis Antetokounmpo
+1600
The one thing working against Embiid is his availability this season. He's missed 19 games on the year, but it can't hurt his case that the Sixers were an uninspiring 9-10 in the contests Embiid missed.
When looking at most of the other 2021 NBA MVP contenders, they've also missed a good amount of time.
Guys like Giannis, Lillard, Harden, and LeBron have all missed games, and they arguably don't have as compelling of cases, anyways.
Strictly based on betting odds, Joel Embiid is the best bet after Nikola Jokic. There are a few more reasons why he probably should be considered the best overall bet to win NBA MVP, too.
Embiid Has Been a Total Monster
At the very worst, Embiid and Jokic have been comparable statistically. Jokic has Embiid (and every other big man in existence) beat in the assist department, but Embiid wins many of the other battles.
Here is how they measure up.
| | | |
| --- | --- | --- |
| Stat | Joel Embiid | Nikola Jokic |
| Points per game | 29.8 | 26.2 |
| Rebounds per game | 11 | 11 |
| Assists per game | 3.1 | 8.7 |
| Blocks per game | 1.4 | 0.6 |
| Steals per game | 1.0 | 1.4 |
| FG% | 51.4% | 56% |
| 3PT% | 37.6% | 40% |
Jokic obviously has Embiid edged out in a few spots, but overall, Embiid has proven to be the more dominant scorer, and more impactful defender.
Embiid has been a monster down low as a scorer, he's hit 37% from long range, and he's also been more of a force on the defensive end.
It's tough to get away from Jokic's triple-double ability, but the reality is these guys play different roles, and Embiid is the more impressive scorer and defender.
Embiid's Defensive Presence is Superior
I blipped over Joel Embiid's superior defense when compared to Jokic, as I selfishly wanted to include it within its own "reason" section.
Rightfully so, to be honest, as Embiid is often lauded for his elite offensive ability, when he's honestly just as important on the defensive end.
The raw defensive statistics paint a fine picture, as Embiid pulls in over 11 rebounds per game, and blocks 1.4 shots per contest. His presence helps Philly rank third on the glass and second in blocked shots.
His presence is more than individual stats, of course.
Embiid is a true enforcer, as he prevents people from even thinking about entering the paint at times, while he can completely wreck game plans.
Beyond rim protection, Embiid contests 3.7 shots per game 15+ feet from the basket.

Opponents shoot 32.1% on those shots, 3.8% below league average. pic.twitter.com/ZAxkYDH405

— Jimmy Boligitz (@JimmyBoligitz) February 17, 2021
Philadelphia is a different team without Embiid (in a bad way). They're not nearly as cohesive defensively, and they lose one of the best inside/outside scoring bigs in the game on offense.
With Embiid on the floor, the 76ers are at their best, and come in as the league's #2 overall defense in terms of efficiency.
Jokic's lack of elite defense is often overstated, but it's clear he doesn't have the same harrowing impact (Denver is 15th in defensive efficiency).
When looking at high-level two-way impact, it's beyond clear that Embiid is the winner.
Joel Embiid is That Dude
Can you vouch for a guy to win an award just because they're a menacing personality? Maybe, and it's even wilder when Joel Embiid himself comes out and says how good he is.
Here's what he had to say when asked if he should win the NBA MVP this year.
"It just feels like every single time I have the ball, they always send three guys at me, and I'm still able to do what I do best."
Embiid also noted in a recent interview that you only get thrown into the NBA MVP conversation when your team wins at an elite rate.
Philly has done that, and Embiid has been the main reason why. There is no getting around that fact, and he isn't afraid to point it out for anyone slow to admit it.
The 76ers Are Better Than the Nuggets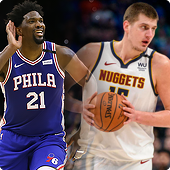 To be fair, it's impossible to really measure the 76ers and Nuggets against each other. They met two times this year, but Joel Embiid wasn't on hand for either games.
Denver won both, so if you just want to look at their head-to-head battle, then sure, the Nuggets are superior.
Over the course of the season, however, it's been made pretty clear that the 76ers are one of the best teams in the Eastern Conference – if not the best – and are certainly among the best teams in the NBA.
As things stand, the 76ers are one game out of the top spot in the Eastern Conference, both teams have the same record, and Philly has been the far stingier team defensively.
You could argue that Jokic has had to carry Denver in a season marred by injuries, but Embiid has a similar case backing him.
Ben Simmons has missed numerous games, 76ers role players have missed time, and Embiid has personally elevated Philadelphia to a 32-11 record on the year.
It's impossible to know what would happen with the 76ers if Embiid played in the 19 games he missed, but with him, Philly won 74% of their games. With Jokic on hand for the whole season, Denver has won 66% of theirs.
Both stats are amazing, but the 76ers would almost certainly be in an even better position with a healthy Embiid, and they also may have the best record in the league right now.
It's admittedly closer than some think, but the 76ers are quite arguably the better team, and Embiid is the reason why.
Predicting Who Will Win the 2021 NBA MVP
I wrote this post to build a case for why Joel Embiid should win the 2021 NBA MVP, and to offer some ammunition for bettors seeking a little more value.
Jokic isn't a fun bet at -450. He makes sense, though. His team is at least nearly as good as the 76ers right now, he's still winning despite losing his top point guard (among others), and if he were in the east, it could be his Nuggets that are competing for the #1 seed.
He's in the tougher conference, he's putting up close to a triple-double, and he's been available for every single game this year.
Ultimately, all of that probably makes Jokic the rightful favorite and the likely winner of the 2021 NBA MVP.
That said, there is a path for Joel Embiid here. LaMelo Ball missed over 20 games already, and yet the top NBA betting sites still have him listed as the favorite to win Rookie of the Year.
There is a serious disconnect there. Are we to say Ball is the hammer bet regardless of missing all those games, but Embiid can't be? That just makes no sense.
I don't think disregarding the missed games is easy, and it may not be something bettors (or voters) can get around. But everything else points to a +350 Embiid bet being worth the risk.
Know who you think will win the 2021 NBA MVP award? Place your bets now at the best NBA betting apps.
September
Casino of the Month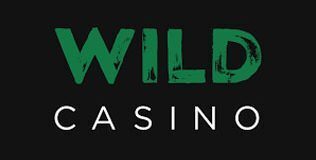 Welcome Bonus
250% up to $5,000