Is It Ethical to Bet on the 2020 Election?

Yes, people are betting on the US presidential election in the same way that they bet on the Super Bowl and other sports events. Because it is a tough, grueling contest, everyone will be watching, and you want to see if you know as much about the event as you think you do.
Oh, and because if you are correct, you can pad your bank account.
However, to many, sports seem "frivolous" and politics are dead serious. Therefore, some ask, is it okay for me to bet on the election? Does a wager on who will be the next president of the United States undermine the gravitas of the moment?
Actually, no. Becoming more connected to the election is never a bad thing, and check out the prop bets (side bets) that the gambling sites offer affords you a glimpse into the real-time chances of senators, states' electoral colleges, and even up-and-coming contenders for the next election.
Let's take a look at some of the "hows, whys, and whats" of the process. Brand new to the process? You still have time to place a bet; it just takes minutes to set up an account and make your choice.
Where Would I Even Find an Election Bet?
Online casinos and mobile sportsbooks have taken over the gambling and betting world.
Why? They are legally operated, the best ones are safe and secure, and logging onto a PC or phone is much easier than booking a flight to Atlantic City or Vegas.
Sports betting fans have already cottoned onto this development in sports wagering.
What does this have to do with a person interested in putting a bet on the US presidential election?
Everything! When you want to bet on the next POTUS, you can find opportunities to do so at an online gambling site, within their Sportsbook area.
Open up an online gambling site, and you will usually have a few places to "explore." Many sites have a sportsbook, and also an online casino (roulette, live dealer poker, slot machines, etc.) You may see other tabs for aspects of a particular site, too. For instance, some betting sites keep horse racing under its own separate tab, rather than within the sportsbook.
Click on the "Sportsbook" tab, and scroll down through the sports listed (i.e. football, soccer, UFC, tennis, etc.) until you find the "Politics" tab. Open that tab, and check out your election odds and all of the side bets (called "prop bets," more on that later) that are on offer.
For instance, on MyBookie.ag, the odds on Joe Biden are -170, and the odds on a Trump victory are +130.
Odds are accurate as of right now, but can change daily and even hourly as news comes in.
This essentially means that the statisticians at MyBookie believe that Biden will win the election. If you bet $170 on Biden, you stand to win $100 on top of that. However, because Trump is the underdog, if you bet $100 on "the Donald," and he wins, you will make $130 on top of your original bet.
It is a bit counterintuitive that the underdog would have a plus sign in front of his odds, and the current favorite would have a minus sign, but if you think about it, of course you will make more money betting on the underdog if the underdog wins.
The plus means you can win a sum of money greater than your stake . The minus sign means that if you win, your profit will be less than your original bet (but of course you'll still get your original bet back, too, if your choice wins.)
Is it Unethical to Bet on a Candidate You're Not Voting For?
No. Your bet has no impact on the election. Your bet—like all bets—is simply a contest to pit your "best guess" against someone else's best guess.
That "someone else" is the mathematician employed by the sportsbook to analyze all available data and thus have the best guesses possible.
Are they ever wrong? Of course! That is how people win money at sportsbooks and in political elections.
For example: let's say you are a meteorologist, and you and your colleagues have been watching a category four storm approach a South Pacific island chain. You have seen this kind of storm system before, so you bet your colleague that it will become a category five hurricane before it makes landfall.
Is the testing of your own meteorological knowledge unethical? Or does it keep you on your toes as to emerging trends in your field? Exactly. A bet is placed on a pattern of information based on available data. It is not a magic spell that will affect any actual event or contest.
What Kinds of Election Bets Are Available?
In addition to voting on who will be elected the next president of the United States, you can make a number of bets involving senatorial elections and other options. Here are a few.
MyBookie.ag is currently offering wagers on which party will win the popular vote in the US presidential election, how long it will take the loser to concede the election, which party the electoral college of each state will vote for, and other choices. They are even running wagers already on the 2024 US presidential election!
Another favorite betting site of mine is BetOnline. Among all the online sportsbooks, I find this one of the most user-friendly. (Although all of the top sites have 24/7 chat help and phone access.)
BetOnline is taking bets on how many house seats will be won by Democrats, the total percentage of votes for Kanye West, and the total voter turnout percentage (will it be more or less than 60.5%), among a host of other election day bets.
Some of the betting sites are also taking bets on how the swing states will behave. That's always good fun, because each swing state is a mini-election in the midst of the larger frenzy of the day.
Wrapping Things Up
The US presidential election is coming upon us quickly. Before we know it, election Tuesday will be here.
There is still time to peruse the odds and the various ways to bet, create an account, and put some money down on your "best guess."
You don't need to worry about the ethics of betting on the presidential election, so there's nothing to stop you getting started.
Simply go through the sign-up process and choose among the credit card/Bitcoin/eCheck options for funding your account. It's quite simple.
There are nearly always promos for new deposits. Before you finalize your sign up and deposit process, just scroll through the site's promos to find the one that benefits you the most.
You can read more in our complete guide to betting on this year's election.
August
Casino of the Month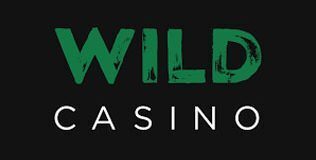 Welcome Bonus
250% up to $5,000