Betting on Who Will be the Next President of Ireland

I stumbled across the next president of Ireland odds while eating lunch today.
Like any self-respecting child of Erin, that was enough to send me into a lamentation that culminated in me looking at my food in disdain. Sure, I eat well. But being in Britain means nothing is ever going to taste as good as back in Ireland.
Yes. The flights have already been booked—first stop, Stephen's Green, for a chicken fillet roll.
Although nowhere near as revered as Ireland's unofficial national dish, the president — better known in Gaeilge as Uachtarán na hÉireann — is the country's head of state. They are the supreme commander of the Irish Defence Forces, which doesn't mean a great deal.
Despite the "Fighting Irish" moniker, Ireland is a neutral country which means partaking in no wars. Unless it is to defend itself from invasion, of course. And the last crowd that tried to do that found themselves struggling for 800 years.
And that was only with the Cork accent.
I understand you haven't come here to listen to my whining. Sure, you want to know who the next President of Ireland will be. I guess it's time to put the food fantasies down, quit jabbering, and get on with the next Ireland president odds!
Irish Presidential Election Winner Betting Odds
You can compare President of Ireland odds by visiting the top political betting sites. As you can see, there is no clear betting favorite to be the next President of Ireland.
European Commissioner for Financial Stability, Financial Services, and the Capital Markets Union, Mairead McGuinness, is the current frontrunner. She is just a couple of points ahead of Fergus Finlay, the former Labour politician who now serves as a columnist for the Irish Examiner.
Other Ireland president candidates include former Minister for Education and Skills, Ruairi Quinn. Also, a former Labour party member, Quinn, comes in as the final candidate before the +1000 cut-off.
All the names above are prospective candidates to fill the void in Áras an Uachtaráin when the incumbent, Michael D. Higgins, steps down. Even at 81, "Miggeldy Higgens" shows no signs of wanting to leave his Phoenix Park residence.
Elected to his second term in 2018, Higgins is entitled to kick back and enjoy the stupendous beauty of North Dublin's beating heart.
Unlike taking on the role of President of the United States, the Irish head of state simply needs to show up at a few rugby matches, kiss a few babies on the forehead, and criticize Elon Musk without actually mentioning him to keep that juicy €250,000 (around 253k in US dollars) salary coming in.
In fairness to the diminutive millionaire, he did request the Department of Public Expenditure and Reform to knock 23.5% (what an odd number) in his second term. That means he rejected the full €325,000 to keep what is arguably the easiest job in global politics.
Will any of the candidates featuring in the next President of Ireland betting odds be as gracious? Probably not. This is Ireland, after all. If you can land this incredulously cushy role, you're entitled to do as you please. That includes declaring nearby Cabra as your personal bathroom and demanding D4 students get portraits of the president tattooed on their sensitive parts.
Well, Higgins had that power. I'm not sure about this lot. Regardless of who you like in terms of pricing, there are a lot of potential paths to money here. You can use the odds listed above, or shop around at the best sites for betting on politics below.
How We Rate

Safety & Security
You should be able to gamble online without fear. So we only recommend licensed sites that use the latest security and encryption techniques.

Bonuses
Maximize your bankroll with fantastic bonuses. Our recommended sites offer valuable bonuses with fair terms and conditions, including manageable wagering requirements.

Games & Betting
The best sites have the best wagering options. That's why you will find extensive games and betting opportunities on our recommended sites.

Banking
Getting your money to and from your account shouldn't be a hassle. We only recommend sites with a variety of convenient banking methods, including cryptocurrency and e-wallets.
Understanding the Irish President Election Process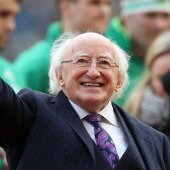 Before translating your Ireland president prediction into a wager, it might be helpful to know how and when they are elected.
First, no one person can hold the presidency for more than two terms. The maximum term of the presidency is seven years, meaning that there is a maximum allotted time of 14 years in the Phoenix Park for any citizen of Ireland.
This next part is important. You must be a resident Irish citizen over the age of 18 to vote for Miggledee's replacement.
As for how things work, the Irish president is elected by a secret ballot. The system is instant-runoff voting, which incorporates the Single Transferable Vote. The terms and conditions for who will be the next President of Ireland are covered in the Presidential Elections Act of 1993 and state that the election of the winning candidate takes place as a declaration by the returning officer.
Where there is more than one nomination, an adjournment period takes place. This is to allow for a ballot undertaken by electors to cast their votes.
Now, the elections always take place at a time considered ample for the replacement to overtake duties the day after the current president's term ends. If Higgins sees out the rest of his term, he will leave office on November 10, 2025.
If Higgins cannot carry out his duties, for whatever reasons, an election to find his replacement must be held within sixty days from notice of premature departure.
So, who is entitled to cast their nominations for the next Irish president?
Potential presidents must be nominated by 20 members of the Oireachtas, which is the Irish national parliament.
No less than four county or city councils.
A president can elect themself if they are an incumbent or have previously served one full term.
In the case of just one candidate, they are constitutionally entitled to be elected with no need for a ballot.
This has happened on six previous occasions, including the 2018 election won by Michael D. Higgins.
Simply put, ta president can only be nominated by one of a specific and esteemed title. That means "Darro" down the end of the road, and Mrs. Connolly in the flats won't get a say, which isn't right if you ask me.
Who Can Run for Office as Irish President?
Technically anyone that is an Irish citizen over the age of 35. Technically. Again, I don't think Uncle Paul or the woman that used to dance with a vacuum cleaner on O'Connell Street would have a chance of being elected.
This is an esteemed position that will only be filled by someone who is considered to have "done their bit" in the world of Irish politics.
While the 29th government of Ireland wanted to have the eligibility terms changed by way of the 35th Amendment of the Constitution, this failed. Miserably.
What the government wanted, by the way, was to lower the minimum age of a potential president from 35 to 21.
Something that we will probably be thankful for when one of those rejects from "Love Island" or a "trending TikToker" gets the job. You know, to try to gain followers for their makeup or sportswear brands.
I wouldn't say that I would have that over some of the candidates to become the next president of the United States. But the difference isn't mighty, it must be said.
If you want to take a crack at betting on that race, feel free to peruse some of the top political betting apps below.
Top Candidates for Ireland's Next President
According to the next President of Ireland odds, there is no solid frontrunner.
This is important if you are looking to gamble for real money online on Higgins' replacement. I mean, anyone can guess who is next in line for arguably the easiest job in global politics. But when you have money riding on that forecast, naturally, you're going to be a little more interested in your selection.
So, who will be the next President of Ireland? The following guys look most likely to land the job.
Mairead McGuinness (+400)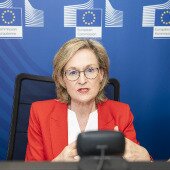 Occupation: EU Commissioner
Born: Drogheda, Co. Louth
Date of Birth: June 13, 1959
Political Party: Fine Gael
Odds: Favorite (+400)
Top of the Ireland president candidates list is Mairead McGuinness.
The Drogheda-native is the current European Commissioner for Financial Stability, Financial Services, and the Capital Markets Union. A role she has held since October 2020. Before that, she held the post of First Vice-President of the European Parliament from 2017 to 2020.
The Fine Gael politician is Ireland's longest-serving MEP, for whom she represents the European People's Party in Brussels. In other words, McGuinness has a solid, proven track record in the affairs of state and the broader spectrum.
McGuinness confirmed that she sought nomination from Fine Gael to run for the presidency in 2011. Gay Mitchell defeated her, however, ruling her out of the running. She's an excellent bet at +400 to run again. And more importantly, to win.
Ireland has had two female presidents since (most of) the country won independence from Britain following the Irish War of Independence.
Mary Robinson (1990-1997) and Mary McAleese (1997-2011) were the 7th and 8th citizens to serve as head of state. McAleese taking over from Robinson meant that Ireland became the first country in the world to have a woman succeed another woman as president.
Before making my Ireland president prediction, that's something that will be important. In addition to the strength of the other candidates, of course.
Fergus Finlay (+600)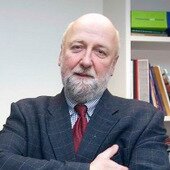 Occupation: Author/Columnist
Born: Dublin, Co. Dublin
Date of Birth: June 1, 1950
Political Party: Labour (Formerly)
Odds: 2nd Favorite (+600)
The next Ireland president betting odds have Irish Examiner columnist Finlay in second place.
The former Labor TD served as the Chief Executive of the Irish branch of Barnados, a children's charity. However, he has a significantly strong political background that has seen him throw his hat into the ring for the presidency before.
Like McGuinness, Finlay sought to run in 2011. He was beaten by Michael D. Higgins, who is now into his second term in Phoenix Park.
We need to hear more from the first citizen and a bit less from some others. From today's Irish Examiner https://t.co/nanlBvFOUk

— Fergus Finlay (@fergusfinlay) June 21, 2022
Finlay initially sounded a congratulatory tone when Higgins was elected. But that has not prevented him from taking a few swipes at the pint-sized president throughout his tenure in the Áras an Uachtaráin.
Finlay, who was instrumental in getting Mary Robinson into the presidential quarters, has his ideas about what a head of state in the country should be doing.
Why not him?
Ruairi Quinn (+900)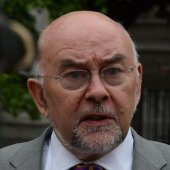 Occupation: Vice President and Treasurer of PES
Born: Drogheda, Co. Louth
Date of Birth: April 2, 1946
Political Party: Labour (Formerly)
Odds: 3rd Favorite (+900)
Another former Labour TD, Quinn, has been out of the political spotlight since 2014.
The former Minister for Education and Skills, known to some by his amusing moniker "Ho Chi Quinn," now serves as the Vice President and Treasurer of the Party of European Socialists.
Like Finlay, he is a Labourite that also had a hand in helping Mary Robinson secure the president. Quinn served as director of elections on that campaign, so it's fair to say he knows what it takes to get there.
Can he get there? If, indeed, he even wants to?
I think so. Two of the last three presidents were affiliated with the Labour Party. That might work against him. But the man has the goods, in terms of a strong political background and friends in the right places.
Although one of the oldest candidates for the Irish presidency, at least according to the odds above, he is a decent shout. I'm not sure the country will want to fall into the habit of electing presidents past the age of 70. Hence, his price to win the election.
Who Will Win the Next Irish Presidential Election?
It would be unwise to just take your pick from the next President of Ireland odds list.
I mean, you should be able to formulate a good bet based on everything we have covered so far. Predicting the next Irish president isn't exactly rocket science, but with a few solid, viable candidates, it's a process of elimination.
The top Ireland president candidates, as it stands, are the three figures above. Now, that's not to say that one of these three will get the job. Instead, the likelihood of one of the trio above taking over from Higgins is greater than anyone else out there.
Emphasis on the "as it stands" bit. We could see someone emerge between now and 2025, should Higgins stay at the helm, who would be a little unexpected. I mean, Mary Robinson's win in 1990 was a surprise. Upsets do happen, even in Irish politics. But for the most part, things, more often than not, tend to go according to plan.
The role of the Irish president is considered a very cushy number.
Even if that is the case, it's not a "job for the boys." Or, in the case of Robinson and McAleese, "one for the ladies." The president might not be the head of government, but they are the ceremonial representative of Ireland on the world stage.
The image of Ireland that the powers of the country want to project is one in-line with socially progressive and ultra-liberal views. The slew of homeless people roughing it up on the streets of Dublin, the lack of houses, and the insanely high cost of living are things that are better off hidden.
If progressive Ireland is a fantasy, why not have a president that fits the mold? It is easier to pinpoint what those in the golden circle don't want, rather than what they do. Perhaps another older male is veering off course.
Next President of Ireland Prediction
Like the bookies, I'm leaning toward Mairead McGuinness.
The next Irish president's odds are a little unrefined at this stage. Still, +400 is exceptional value for the Louth woman. She has shown more than a passing interest in the role, and I think she will be in the mix when Higgins completes his term. Or cannot finish that term.
Right now, McGuinness appears to check a lot of boxes. She is a strong, well-educated woman with a fine background in politics. She is well respected, both at home and across the EU. Notorious for being a straight-talking, no-nonsense character, McGuinness' infamous run-in with Nigel Farage sums up her nature.
This is a woman that could do a great job as the President of Ireland.
Although the best candidate for the role should be elected, keeping the balance between male and female leaders is something to consider. Again, not for the sake of it. Of course, in this case, few could present compelling arguments for why McGuinness is not the best candidate on offer.
That is, for now.
Should McGuinness have designs on becoming the next President of the European Parliament, those odds might not be as good as they look. The incumbent, Roberta Metsola, will hold that post until 2024. But I don't believe the Irishwoman will seek that post.
In my mind, that would all but clear the way for McGuinness to take over from Miglgledee as president of her country. Hence, my Ireland president prediction!
Pick: Mairead McGuinness (+400)
More Advice for Betting on the Next Irish President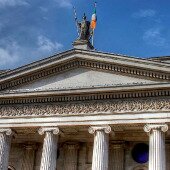 The next President of Ireland odds list features some strong candidates for the role.
None are quite as appealing as those next to Mairead McGuinness' name, however. The Drogheda-born politician has all of the required attributes to become the next Irish head of state, and I think she would do an incredible job.
Whether McGuinness will be the next President of Ireland is another thing altogether.
Yes, she has the acumen, the personality, and the other core skills desirable by those who get to choose. But whether she wants the job is a different story.
I believe she does; therefore, I can reasonably justify my decision to bet on the next Irish president being McGuinness. If you don't feel the same, remember, you don't have to gamble.
Perhaps the Irish presidency odds are not as attractive as those relating to other nations around the world. And that's understandable. Especially with some believing a political rematch between Donald Trump and Hillary Clinton could decide the 2024 US presidential election!
Nope. I'm deadly serious. Read this next piece to find out more.
AUGUST
Casino of the Month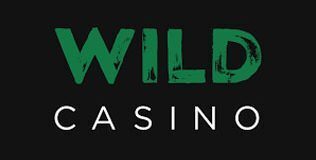 Welcome Bonus
250% up to $5,000
Read Review
Visit Site