Introducing Our First-Round NFL Mock Draft for 2020 Using Hall of Fame Players

The Chargers and the Dolphins are hoping to land their next franchise quarterback in the 2020 NFL Draft. We know teams like Philly and Green Bay desperately need help at the wide receiver position, and it won't take long for the premier pass rushers and top-tier offensive tackles to hear their names called.
But let's set aside the 2020 prospects for a moment.
What would an NFL Draft in 2020 look like if organizations were allowed to go back in time?
As fun as it is to debate mock drafts for all 32 teams, imagine how entertaining mocks would be if the pool of available players was strictly members of the Hall of Fame.
Here's how we'll break it down.
I'll take the odd picks (#1, #3, #5, etc.) while Noah Davis will take the even numbers. The two of us will then compile a list of three Hall of Fame options that would fit the needs of whichever team is picking.
Each pick will be presented to you in a dedicated upcoming post, thus creating a 32-blog series for this innovative mock draft.
Will Any Active Players Be Used?
No. The plan is for each first-round pick to be utilized on a player who is no longer active but is a member of the Hall of Fame. For example, it appears that the Chargers are locked into drafting a quarterback at #6 as they desperately need a confident young QB to lead the way.
Well, instead of the Bolts choosing between names like Justin Herbert, Tua Tagovailoa, and Jordan Love, imagine if the options included names like Joe Montana, Brett Favre, or Troy Aikman.
Remember, this is a fantasy mock draft that isn't supposed to be real. It's designed to create drama and controversy. If we end up stirring the pot a little and get you riled up about some of the picks, that's okay, too.
Where Can We Find These "Fantasy Mocks"?
Routinely checking our NFL blog is the easiest way to ensure you stay in the loop. These posts will be relatively short and sweet, as the goal is simply to mock out each pick in the first round with three potential options.
The distinction is we'll be swapping out the incoming rookies in 2020 for current members of the NFL Hall of Fame.
Easy enough, right?
How Often Will These Posts Be Released?
The goal is to have all 32 fantasy mocks in your hands before the 2020 Draft gets underway. In other words, you can expect to see 2-3 of these released every day from now until April 23rd.
Will Any HOF Players Be Duplicated/Re-Used?
Absolutely not. We're trying to emulate the first round of the 2020 NFL Draft as closely as we can, with the significant disparity being the player pools that are used.
Once again, the real draft will pick players in the 2020 Draft Class, while our fantasy NFL mock draft is going to select players who are currently in the HOF.
As soon as a Hall of Fame Player is selected, he will "come off the board" and no longer be available.
Enjoy Our NFL Hall of Fame Fantasy Mock Drafts!
We're all trying to incorporate new and stimulating ideas to help us get through this lull in the sports world. Why not spice up the draft process and have a little bit of fun?
After a few conversations and a little back-and-forth, our team at GamblingSites.com has created what we hope will be a compelling project. Think about it.
Football fans obsess over NFL mock drafts this time of the year, and the number of people who play fantasy football is off the charts. We're mixing the two to give you a captivating way to distract yourself from reality.
We all need it in our lives.
AUGUST
Casino of the Month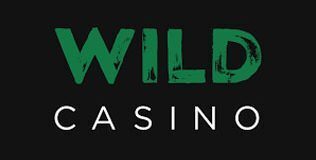 Welcome Bonus
250% up to $5,000
Read Review
Visit Site