Introducing the Likely NL ROY Candidates in 2020

How the delayed start to the 2020 MLB season affects the timetable for certain prospects to be called up remains to be seen. Certain players could see their promotion postponed all the way until 2021, while others could make their way onto their big league club's roster by opening day.
The uncertainty surrounding the campaign might mean no baseball is currently being played, but it hasn't stopped my favorite MLB betting sites from installing odds for a number of baseball futures markets.
One of those is the 2020 NL Rookie of the Year Award.
With lots of up-and-comers plastered all around the National League, let's dive in, starting with the NL Rookie of the Year odds.
Betting Odds – 2020 NL Rookie of the Year
Part of the reason Gavin Lux is the heavy favorite is simply because of the extremely advantageous spot he's being placed in. Carter Kieboom is another guy who has a shot at playing in a potent lineup every day, and several pitchers could end up providing a big boost before the 2020 season comes to an end.
After glancing at the NL ROY odds, five names stick out as the most likely to hoist the trophy. Let's meet the contenders.
Gavin Lux – 2B, Dodgers
Gavin Lux is slated to begin the year playing second base and batting second for Dave Roberts. That means hitting behind Mookie Betts and in front of the likes of Max Muncy, Justin Turner, and reigning NL MVP winner Cody Bellinger.
The 22-year-old Wisconsin native is going to be thrust into run-scoring situations and will have tons of opportunities to fill up the box score. Remember, here's a kid who batted .347 and belted 26 homers across AA and AAA before ultimately getting called up last September. Gavin is a good bet to steal double-digit bases, and the Dodgers are massive favorites to win the NL Pennant.
It's pretty safe to assume Lux will be in the center of the 2020 NL Rookie of the Year discussion.
Carter Kieboom – 3B, Nationals
After getting his feet wet at the Big League Level in an 11-game stint from April 26th to May 6th, it was pretty evident Carter Kieboom wasn't ready for the Majors. Kieboom hit just .128 and struck out during 16 of his 43 plate appearances.
The good news is Carter appeared to find his stride once he headed back down to AAA with Washington's affiliate club in Fresno. After batting .303 with sufficient power numbers, Kieboom has proved his worth and will get another crack at the Majors.
This time around, he won't be filling in a shortstop for an injured Trea Turner and constantly looking over his shoulder for when his time will be up. Mike Rizzo is hoping that the former first-round draft pick in 2016 is going fill the void left at third base with Anthony Rendon now with the Angels, and that means a long leash should be given.
Brendan Rodgers – 2B, Rockies
Nolan Arenado is a stud, and Trevor Story is locked in as the Rockies' everyday shortstop. But the truth is, Daniel Murphey is 35 years old and has missed 101 games over the past two seasons alone. If Murphy is unable to contribute for Colorado at any point during the 2020 campaign, Ryan McMahon will likely slide over to 1B and open the door for Brendan Rodgers to slide in.
Garrett Hampson is also in the fold as a potential second baseman for the Rockies, but look for Rodgers to get a chance to shine sooner rather than later. Hitting .350 with the Albuquerque Isotopes (Rockies AAA Team) in 2019 tells me he could manage himself just fine at Coors Field.
Dustin May – SP, Dodgers
Dustin May got a taste of what pitching for the Dodgers will be like late in 2019. In 14 appearances (four starts), May compiled a 3.63 ERA and struck out 32 batters (34.2 innings). It's only a matter of time until he's on the hill at Dodger Stadium again.
Walker Buehler might be a sincere NL Cy Young contender, and Clayton Kershaw still has plenty left in the tank. However, the rest of the Dodgers rotation is a bit unsettled. In fact, I could see Dustin May being inserted into the mix early on to help give the staff a lift.
Don't be confused about Dustin's luscious flowing red locks that have earned him the nickname "Gingergaard," but instead focus on what he brings to the table. May possesses imposing stature (6'6") and can top out at 97/98 mph, plus he uses a deadly sinker over half the time and has a habit of fooling the opposition.
Nobody should be surprised if May finishes the season with numbers that warrant serious consideration in the NL Rookie of the Year race.
Any Other NL Rookie of the Year Contenders in 2020?
If Harrison Bader and Tyler O'Neil don't produce for the Cardinals, Dylan Carlson could factor in. MacKenzie Gore is a name to keep tabs on in San Diego if the Padres are in the hunt, and Nico Hoerner is definitely an NL ROY sleeper not to lose sight of.
Nonetheless, the four players I showcased on this page are the guys who should be in the middle of the 2020 National League Rookie of the Year debate.
My Prediction for Who Wins the 2020 NL ROY
Dodgers fans, don't worry if David Price or Alex Wood struggles in 2020. Once Dustin May joins Walker Buehler and Clayton Kershaw in the fray, LA will be able to once again rest easy.
It's easy to be enamored by May's lethal sinker that pops at 96 mph on the radar gun, but he gets lots of swings and misses with his four-seamer as well. And don't forget about the sharp downward jolt his curveball produces.
I love the confidence he displays on the mound, and I suspect it won't be long until he hears his name called by Dave Roberts. Add that all up, and Dustin is a great bet to win the 2020 NL ROY.
Interested in Betting MLB Right Now?
Betting on who wins the 2020 NL Rookie of the Year Award is one of the many MLB futures bets you can place right now. For insight, odds, and predictions into other available MLB player futures, check out the collection of blogs below.
AUGUST
Casino of the Month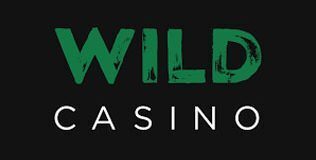 Welcome Bonus
250% up to $5,000
Read Review
Visit Site