Hide Bonus Offers
| | | | | |
| --- | --- | --- | --- | --- |
| #1 | Bovada Sports | 50% Up To $250 | Visit Site | Bovada Sports |
| #2 | BetUS | 125% Up To $2,500 | Visit Site | BetUS |
| #3 | MyBookie | 100% Up To $1,000 | Visit Site | MyBookie |
| #4 | Everygame | 100% Up To $500 | Visit Site | Everygame |
| #5 | BetOnline Sports | 60% Up To $1,000 | Visit Site | BetOnline Sports |
Interesting Observations During 2019 Las Vegas Table Game Survey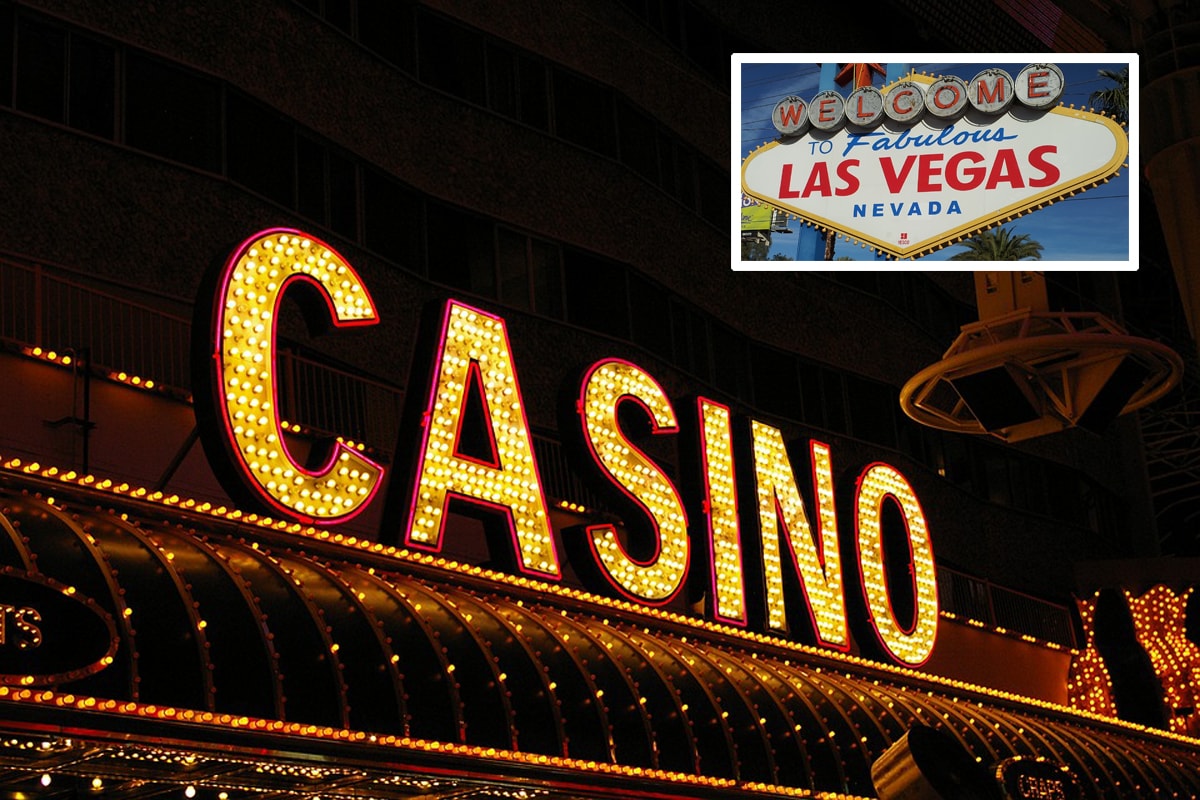 I walk through nearly every Vegas casino at least once a year to prepare my annual Las Vegas Table Game Survey.
During these visits, I always note major changes that I see when it comes to table games.
Here are some of the more interesting things I noticed during my research for the 2019 Las Vegas Table Game Survey.
MGM Resorts properties have dropped most double-deck blackjack tables
New York New York still has a hidden $10 3:2 blackjack game
Heads Up Hold'em is replacing Ultimate Texas Hold'em
There's only one proprietary game left with under $5 bets
You can still play live $1 blackjack
Blackjack quality remained level
No more regular $25 stand on 17 blackjack tables in Las Vegas
Four table games have gone completely
Five new table games are being spread
Let's take a look at these observations in more detail.
Double-Deck Blackjack at MGM Resorts Properties
Most casinos owned by MGM Resorts had $25 double-deck blackjack games during last year's survey. These tables paid 3:2 on a blackjack and permitted double down before and after splitting with the dealer hitting soft 17.
These games are gone across the board. For the most part, they have been replaced by six-deck games that permit double down before and after splitting, surrender, and re-split aces. The minimum bet remains $25.
All double-deck blackjack tables at MGM casinos that I found in this survey now have at least a $100 minimum bet. The ones at Aria, Bellagio, Mirage, and MGM Grand stand on soft 17.
$10 3:2 Blackjack at New York New York
While most blackjack tables with a minimum under $25 at MGM Resorts properties pay 6:5, New York New York kept one 3:2 table hidden.
It's in the back pit closest to the front desk. It uses eight decks and permits double down before and after splitting. The dealer hits soft 17.
Heads Up Hold'em Replacing Ultimate Texas Hold'em
Heads Up Hold'em was not in last year's survey at all. This year, it appeared at four casinos, replacing some Ultimate Texas Hold'em tables. These properties are Jerry's Nugget, M Resort, Stratosphere, and Rampart.
Heads Up Hold'em is a knock-off of Ultimate Texas Hold'em. The difference is that the player can only go three times the ante before the flop at Heads Up Hold'em, as opposed to four times at Ultimate Texas Hold'em. In exchange for this, a bad beat was added when the player loses with a flush or better.
This change puzzles me. Most players would only bet four times on the biggest hands, like pocket aces and faces. These players benefit from the change as they get a virtually free bad beat payout they would not get before. This costs the casino some of the edge from bad players. Maybe they make up for it in lower royalty fees.
Proprietary Table Games for Under $5
There were several $2 to $4 proprietary table games in Las Vegas just a few years ago. Jerry's Nugget is home to the last one. It is Heads Up Hold'em.
The North Las Vegas casino made a recent change to that from Ultimate Texas Hold'em. There are still a few $1 to $4 blackjack, craps, and roulette tables.
Live $1 Blackjack
There is one casino with $1 blackjack left in the Las Vegas Valley.
It is the Lucky Club, located at the Cheyenne Avenue exit of I-15 in North Las Vegas.
Overall Blackjack Quality in Las Vegas
The overall blackjack quality remained about the same over the last survey.
While MGM dumped most of its double-deck games, other casinos like Stratosphere improved. No awful games were introduced over the last year. Most of the same worst blackjack games of last year remain on the list this year.
Regular $25 Stand on 17 Blackjack Tables in Vegas
Treasure Island raised its high-limit blackjack games from $25 to $50 minimum bets. These tables stand on all 17s and were the last in the $25 price range in Las Vegas. Blackjack players will need to bet $50 to get one of these games 24 hours a day now.
Bally's also has a $50 stand on 17 blackjack game. However, the Treasure Island ones are better. TI has double-deck and six-deck games. The six-deck game permits surrender and re-split aces. The Bally's high-limit salon only has six-deck. It has surrender but not re-split aces.
Say Goodbye to Four Table Games
Las Vegas saw four table games fail since the last survey. Cajun Stud is no longer available at New York New York. It is just Mississippi Stud with extra side bets, so the game basically still exists at many casinos, including New York New York, just without the side bet.
Chase the Flush is no longer at Luxor or Silverton. Club Fortune got rid of River Hold'em. It was replaced by Three Card Poker. Poker or Bust is no longer spread by Green Valley Ranch.
Five New Games Spread
There are five new table games in Las Vegas since the last survey.
Casino Dominos is offered by Plaza. Down Under Blackjack is spread at Excalibur. Santa Fe Station is home to Four Card Frenzy, while Flushes Gone Wild is available at Golden Nugget. Earlier in this post, I noted four new installations of Heads Up Hold'em, where it replaced some Ultimate Texas Hold'em tables.
Summary
Things in Vegas never stand still. This is one of the main reasons for carrying out my Las Vegas Table Game Survey.
I'm sure there'll be many more changes throughout 2019, although it's hard to predict what they'll be. I'll be keeping tabs on things as the year progresses and will be reporting back with any further interesting observations.